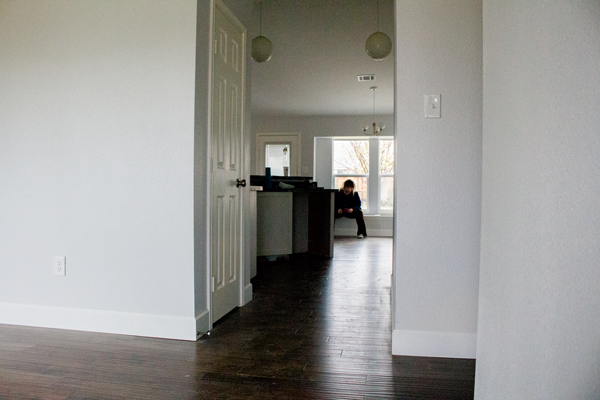 Around this time last year, lab assistant Jessica Cadick was busy putting up her lime-green Christmas tree with her family, wrapping presents and planning out her celebration.
This year, she can't do any of those things.
Cadick's "forever home" in Garland was struck by one of the tornadoes that ripped through North Texas last December.
"I grew up there for a large portion of my life," she said. "I was going to raise my kids for the majority of their lives and then my grandkids could come visit. Then for weeks there, there was uncertainty if that house was going to even be there anymore or if [the landlord] was going to have to just sell it off to whoever would buy the slab."
Cadick's was one of thousands of North Texas families who were devastated by the storms on Dec. 26, 2015.
Nine tornadoes touched down, killing 11 people and destroying or damaging more than 1,000 buildings.
In the end, it was more profitable for the owner to rebuild Cadick's house. Cadick said the plan is to rent-to-own the house.
"I may just have to sell organs," Cadick joked. "We'll see how that will work out. Maybe child labor? I don't know. … I'm just ready to go home."
Looking back, she said she feels lucky because she and her family weren't home when the tornadoes hit and that they know they will be able to move back into their house eventually, possibly before Christmas.
"Our plan, just to show where we are in recovery, is to have close friends and immediate family and have a party on the anniversary of the tornado at our house," Cadick said. "Instead of being like, 'Oh my God,' we're just going to be like, 'Woo hoo, we're home,' and try to flip it around."
Eight were killed on the George Bush Turnpike in Garland, just a short walk from Cadick's house.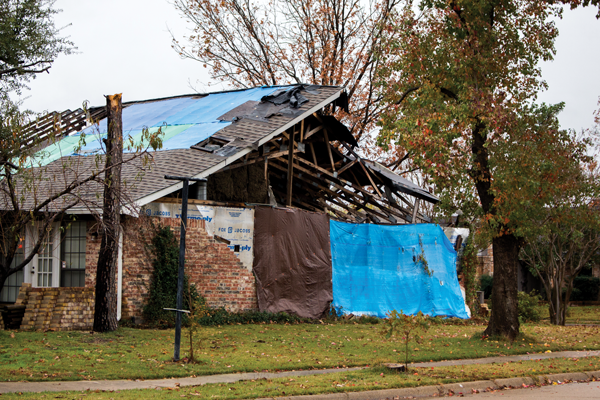 The tornado flung cars off bridges and pulled victims from their vehicles.
Cadick said she isn't sure where they would be if it weren't for donations and aid from friends and community members.
"The community response afterward was phenomenal," Cadick said. "Don't get me wrong, it was really strange having someone go through my stuff, throwing it into bins. And I don't know what's in the bin, and it's getting loaded onto a truck going to a storage unit. But we would not have been able to do that. I would not have been able to do that. While I was pretty good and stayed emotionally calm externally, I was so overwhelmed. There was a huge hole in my house. Half of it was gone. I didn't know what to do."
[READ MORE: ITT Tech shutdown leaves students back at starting line]
However, Cadick said the smallest changes have the biggest impact.
She has to carpool with a co-worker, can't have her pets inside if they get muddy because of the carpet in their temporary home and doesn't have the room to unpack many of her family's belongings.
After the tornadoes, community members, organizations and charities stepped in to help with cleanup and supply aid to victims.
Jim Olk, Garland building official, said recovery is ahead of expected schedule in large part due to the community response and resources available to Garland.
"At this point, we have got 70 percent of the homes that were damaged reoccupied," Olk said. "We're actually adding to those ranks about every day as we finalize some of those houses and perform the inspections on them. In comparison to the other cities like Ellis County, Glenn Heights and Rowlett that got severely damaged by the tornadoes, we are more well ahead on the recovery path than they are."
He said underinsured or uninsured houses have presented challenges to property owners, but that donations have helped.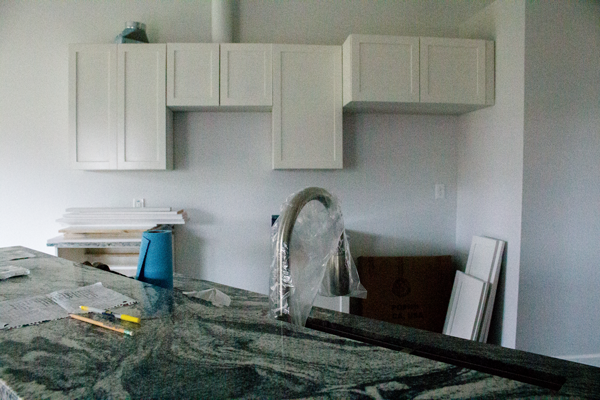 Eastfield offered free construction classes so students could move quickly through courses and go to work in rebuilding homes and businesses.
The college hosted information sessions, and employees went into the community to help victims decide their next steps.
Judith Dumont, executive dean of workforce education, said her division has already put more than 50 students through construction courses and has funds for about 250 more.
"I hate to say this, but I think we had a lot of momentum the first 90 days," Dumont said. "Then it just sort of tapered off. I think people forgot about it, and I haven't heard that much about it in the last six months. I think it's one of those times where sometimes other headlines get in the way."
Dorothy White, public and media relations director for Garland, said that the biggest challenge is remembering that the process isn't over.
[READ MORE: Americans protest, celebrate Trump win]
"If people see non-profits requesting support to help folks down there, whether it's financial, material or emotional, that people be generous with those things," White said. "There's been a lot of effort in the community to get Christmas decorations recovered. On Dec. 26, a lot of people's Christmas decorations were blown away. … People have been raising toy donations for families whose Christmas presents blew away that day."
She said the city of Garland's #GarlandStrong campaign is also open to donations for people who need financial support as they work to finish rebuilding and reentering their homes.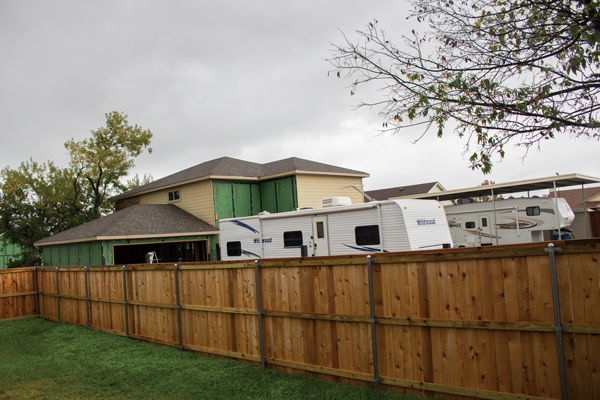 Cadick said the tornado has already brought out the best in a lot of the community.
"It really does show the true colors of people willing to help, the people willing to go through it with you," Cadick said. "It teaches you patience. That's about as profound as it gets. Otherwise, tornadoes suck."
Cadick said she isn't walking away with any new fears or any sense of added safety.
"Statistically, it is just as likely for a tornado to hit my house as it was the day it happened," she said. "It is completely random. … I won't watch 'Twister' with as much amusement anymore, but that's about it."
White said that, for most people, emotional support is a major need.
"Patience and support are what these folks need," White said. "I think as we approach this one-year anniversary, they just need our tender-hearted caring and support. … The grieving process is still ongoing."