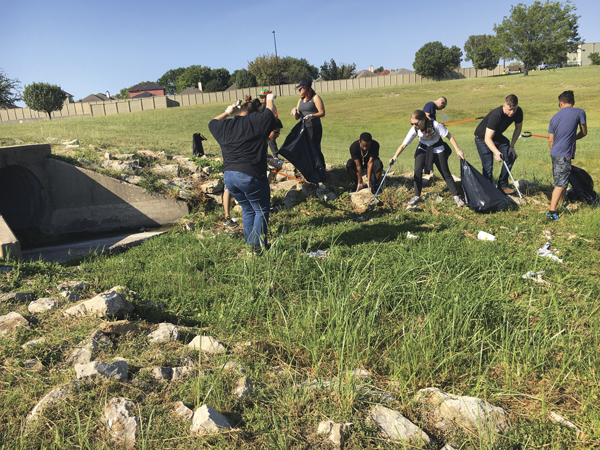 Many students come to college with no clue about what their future careers might be. However, the Service Learning program at Eastfield helps match them to potential jobs through a simple task: volunteering.
"I think the [service learning] experience is eye-opening because you don't necessarily know what you signed yourself up for," biology major Brianna Moseley said. "You gain more experience more than anything, and it shapes the career you choose to be in."
Moseley, who began volunteering in high school at the Balch Springs Nursing Home and Rehabilitation Center, logged more than 800 hours of volunteer service during a three-year period. She recently received the national President's Volunteer Service Award for logging more than 250 volunteer hours within a 365-day period. Eastfield students Agustin Enriquez, Fabiola Chavez, Rameez Sohail and Aaron Sustaita also received national recognition for having 100 or more hours of service.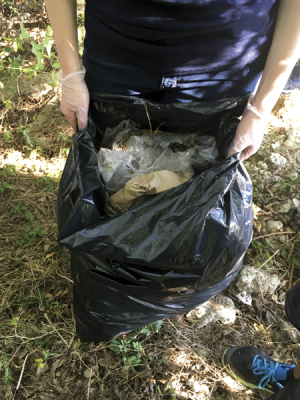 "You are going to gain experience," Moseley said. "You are going to gain more networking. You are there for a purpose."
Moseley realized she wanted a career in the medical field while volunteering at the Balch Springs nursing home, where she currently works. She plans to transfer to the University of North Texas to become a physician's assistant in obstetrics and gynecology.
"Service learning is similar to volunteerism, except with service learning, we try to align students' majors with their career goals," Service Learning Coordinator Larry Jefferson said. "We catch them at an early stage to find out whether or not this is something they really want to do."
When Jefferson took over the Service Learning program in 2015, he started with 16 students. Since then, it has grown by 100 students each semester. He says the program is important because it helps students grow individually and build networks for future employment while also giving them hands-on experience in their possible careers.
"If you like what you're doing in Service Learning, then it would give you experience based on what you want to achieve in real life," international relations and affairs major Aaron Sustaita said. "It allows you to discover new fields and see if you are interested."
Sustaita was able to explore his major while volunteering as Justice of the Peace Bill Metzger's assistant. He completed paperwork, filed documents and sat in on court cases.
"Volunteering with him made me explore more about politics and explore myself to see if I really wanted to major in international affairs," said Sustaita, who also earned volunteer hours through the Rotaract Club on campus. "Volunteering in general helped me grow. It helped me meet others and be more engaged."
Many professors require students to volunteer and earn hours as part of their coursework. Others, such as speech professor Courtney Brazile, offer extra credit for service learning hours. Brazile said he strongly recommends that his students give back to the community. Not only will they gain professional development and networking skills, he said, but they might even find a career.
Last spring, one of his students participated in the Reading Partners program at Bayles Elementary School in Dallas, where he mentored students by coaching them in reading.
"I have heard nothing but rave reviews about how they have enjoyed working with their selective agencies," Brazile said. "They enjoy getting the extra credit in my class and earning that component of it and just really becoming self-actualized and more holistically well-rounded through the service to our campus and the community."
Rameez Sohail, who graduated from Eastfield with an associate in arts in May, volunteered at the Dallas County Community College district office as a public relations intern for Vice Chancellor Justin Lonon.
"My job was to contact the state lawmakers and invite them to our meetings and to our events," Sohail said. "Also, my job was to communicate with the students in different colleges."
The Service Learning program has also partnered with organizations such as For the Love of the Lake, North Texas Food Bank, Mesquite Rotary, Carter BloodCare, Scottish Rite Hospital, Eastfield police and Sharing Life Community Outreach.
"Most of the agencies we partnered with are nonprofit," Jefferson said. "They are busy giving back to so many different communities. So with our students being able to go lend an extra hand, it gives them someone else they can lean on."