Theater Department prepares for new journey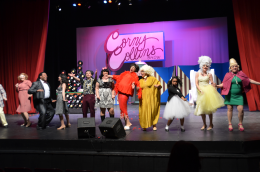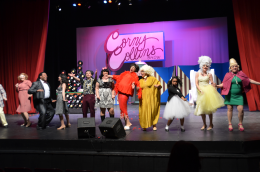 By Emma Hahn, Reporter
The Theater Department is taking on a new direction.
Unlike years past, theater program coordinator Dusty Reasons, will not be directing any of the shows this season. Instead, Reasons has called in professional directors from local theaters.
Lori Honeycutt, technical theater coordinator, said this change is just another way the theater program is growing.
"In 2010, Dusty came and we created a theater department," she said. "And it's been growing by leaps and bounds [ever since]."
Alana Henry, a student who serves as a stage manager, said she is looking forward to working with the new directors.
"This first production, 'You Can't Take It With You,' is going to be directed by Brad Jackson, a professional director from another theater company," Henry said.
Jackson is currently working in The Undermain Theater. He has been involved in professional theater for many years, both directing and acting.
The new directors might intimidate students, but Honeycutt believes it will be an excellent experience.
"I think theater gives you a well-rounded education," she said. "It helps you in pretty much every aspect of education."
Henry agreed, and said the directors understand the students lack experience.
"[Jackson] knows that he's not dealing with professionals, and that he's dealing with students, and so he has a very open mind," she said.
Henry encouraged everyone to audition for the upcoming shows.
"I would say go for it, because doing theater … gives you a new view of the student body," he said.
The shows planned for this season include: "You Can't Take It With You," which starts Oct. 17; "The Lion, the Witch and the Wardrobe," "Who's Afraid of Virginia Woolf?" "Violet Hour," and "Fiddler on the Roof."
Both Marissa Walden, president of the Harvester Performing Arts Society, and Honeycutt showed great interest in "Who's Afraid of Virginia Woolf?" because it will be an all-faculty show.
The first show, "You Can't Take It With You" will show Oct. 18, 19, 25, 26 and 27. For ticket information, contact the business office in advance or purchase tickets from the box office the day of a performance.