Low Five: Worst moments of the 2016 Election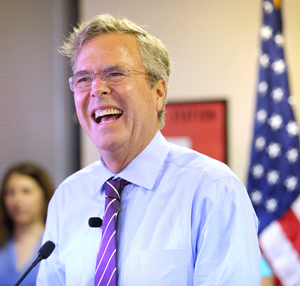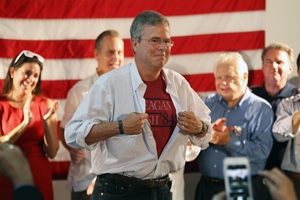 Jeb Bush begs for applause and bear-hugs supporters
Jeb Bush, a man who doesn't know how to put on a zip-up hoodie, politely asked the audience for applause at a New Hampshire campaign event. It was probably intended as a joke, but this is coming from a guy who got so excited when a voter voiced his support that he attacked the man with a hug. Throughout his campaign, Bush seemed like a little kid trying to follow in his daddy and big brother's footsteps, but he just wasn't cut out for the White House. Bush also took a lot of heat from the other candidates, so it's no surprise that Bush had to ask the audience to clap for him after he made a statement about world peace.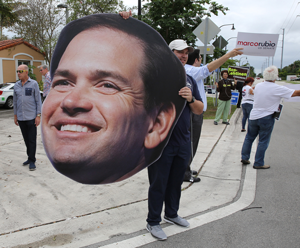 Rubio and Trump talk penis size
Marco Rubio seemed to have a lot of personal issues with Donald Trump, going so far as to make comments about orange skin, infamous hair and even "small hands" at a Virginia rally on Feb. 28.
"You know what they say about men with small hands," Rubio said, pausing for the audience's shocked laughter. "You can't trust them!"
The following week, Trump defended his manhood on live television, saying "there's no problem there," giving us way too much information and scarring the nation for life. Rubio probably lost the primary for torturing us with the mental image of Trump's sex organs. That is the last thing any of us want to think about, especially now that Trump has boasted about actions that constitute sexual assault.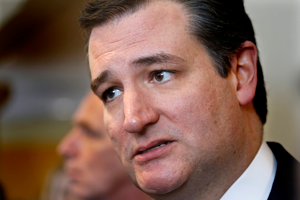 Ted Cruz drops out
Even though we called him "The Zodiac Killer" on Twitter, we all seemed to have a little place in our hearts for Ted Cruz. Cruz looks like a real-life Kevin from "The Office," read Dr. Seuss books in the middle of a Congressional meeting as part of a filibuster and still has more political experience than Trump. When it came down to the last few months of the primaries, Democrats were hoping Cruz would win the nomination because at least he had some idea of how government works compared to rival Trump. Instead, we were left with a man who accuses all Mexicans of being rapists, insults war veterans and doesn't look like any beloved television character (unless you count a Teletubby).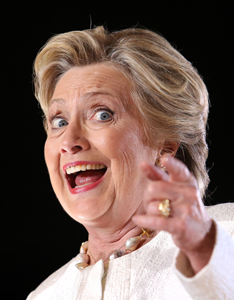 Hillary barks like a dog onstage
At a rally in Nevada back in February, Hillary Clinton argued that a dog should be trained to bark when someone lies and follow Republicans around, alerting people to their untruths. To make her point, Hillary began barking. It would have been fine if she kept it short, but she barked seven times, which was just long enough to provide meme-makers with plenty of ammo.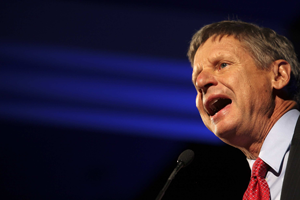 Gary Johnson has another "Aleppo" moment
We all know that Gary Johnson royally messed up when he replied to a question about the Syrian civil war-ravaged city that is ground zero for the world's refugee crisis with, "What is Aleppo?" Johnson's brain fart revealed he didn't have much foreign policy knowledge. Later that month, by the time most people had forgotten about this incident, Johnson turned around and failed to name a single world leader he admired in an MSNBC interview. He claimed he was "having an Aleppo moment," which was funny enough. But seriously, Johnson? At least he didn't say he looked up to Vladimir Putin, unlike another candidate. He eventually came up with "the former president of Mexico," but couldn't think of his name.
-Compiled by Katrina Bond