Music Review: 'Woptober' revives everything bad about 2000-era rap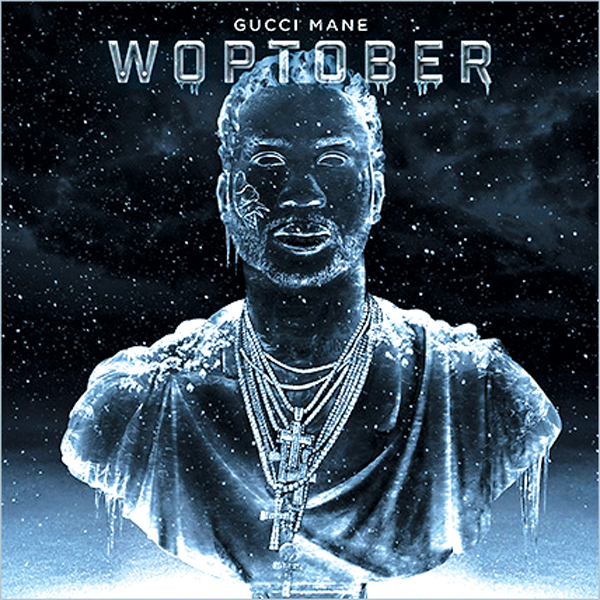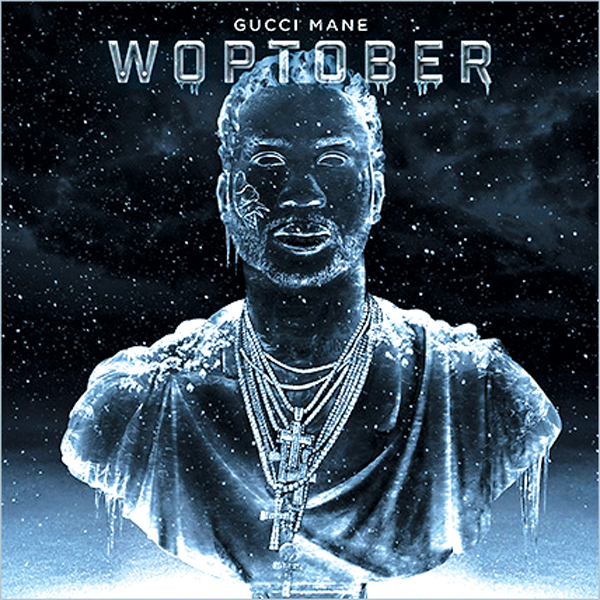 By JON AGUIRRE
Staff Writer
@TheEtCetera
"Woptober" is the newest album from rapper-turned-meme Guwop, also known as Gucci Mane.
The man doesn't need an introduction, and he's probably the most popular artist I've ever reviewed.
Ironically, this is the worst album I've ever reviewed.
In fact, it's probably the worst album I've heard this year.
This album actually hurts to listen to.
On the first listen, you have fun. You know that it isn't meant to be taken as a serious art piece and should be viewed as just fun music.
On the second listen, however, you start cringing because the fun has faded and you realize that the music is just terrible.
There are two main problems with this album: too much Zaytoven and too much Gucci.
For those who don't know, Zaytoven is a beat composer who, unfortunately, appears regularly on Guwop's albums.
"Woptober" and his previous album, "Everybody Looking," also include Metro Boomin and Mike Will Made It on the producing credits. However, when Zaytoven appears, he ruins almost every track he touches.
"Woptober" also features Young Thug's regular producer London On Da Track.
And as promising as this seems, his inclusion does nothing for the album.
By modern standards, Gucci Mane is an old-school rapper, and when he has all these new producers on his album, he sticks out like a sore, stuck-in-the-2000s thumb.
[READ MORE: Movie Review: 'Joneses' puts new twist on spy genre]
"Woptober" also lacks in terms of features.
"Everybody Looking" included features from Drake, Kanye West and Young Thug, three of the most popular hip-hop artists right now.
The only features we get on this album are a typical Rick Ross feature in "Money Machine" and a terrible, and I mean just dreadful, verse from Young Dolph in "Bling Blaww Burr."
"Everybody Looking" had Young Thug featured in the song "Guwop Home."
Young Thug shows he has a strong grasp on his rap ability and flows with the beat as well as he can.
"Guwop Home" alone shows the shift in hip-hop music, and Gucci Mane simply can't keep up with the modern version of the genre.
Maybe Guwop refuses to change in order to stay true to himself.
If that's the case, good for him.
But this is still bad music.
From terrible beats to terrible lyrics, the album is just that: terrible.
Want an example of a bad song?  Put the album on shuffle and hit play.
[READ MORE: Brown redefines 'Atrocity' in latest album]
You can make the claim that I'm too cynical and that some people don't look to music as some high art, that they just want to have a good time.
The way I see it, music should be praised when it breaks boundaries and promotes original ideas.
Danny Brown, the artist behind the phenomenal "Atrocity Exhibition," recently tweeted "For me, it's about making the best music as you can to help push the genre forward and leaving behind a legacy."
More people should think about music this way.
Mindlessly listening to Gucci Mane is no better than watching Michael Bay movies or reading young adult fiction.