Class policies may prevent student involvement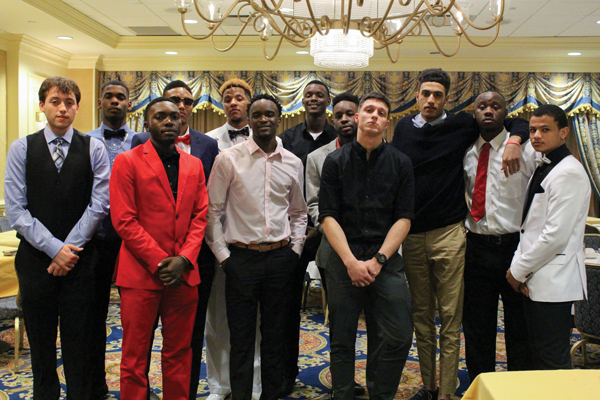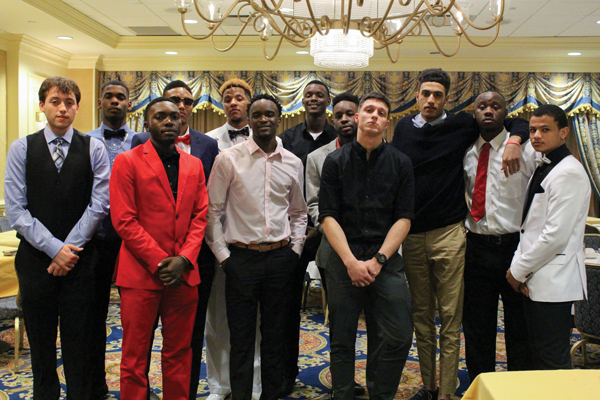 A handful of Eastfield professors have included a rule in their syllabi that students will not be excused from class for off-campus events related to Eastfield sports teams, clubs, organizations and other extracurricular activities.
Attention was drawn to the issue when soccer coach Dustin Stein posted a photo on Twitter of a syllabus from government professor Stacey Jurhree's class.
"I do not honor extracurricular activities such as baseball, basketball, volleyball and any other outside activities outside the classroom that I did not personally approve," it said.
Jurhree told The Et Cetera that he would work with students despite the rule.
"I have so many students who would say, 'I have a game,' then I find out they didn't have a game," Jurhree said. "A student's number one priority here is to get an education. Extracurricular activities are fine, but the education is the main thing."
Stein was bothered when he saw that one of his athletes was in Jurhree's class and that the professor did not allow for absences due to sports and other extracurricular activities.
The syllabus states that students who engage in outside activities need to sign up for another professors' course. One of Stein's players dropped out of the class over this rule.
[READ MORE: Athlete clings to soccer after tragedy]
"I feel like it is contradicting," Stein said. "The activities give them more pride in their school, and set them up for the future, not just in athletics but also in all that we offer. I have a feeling that the graduation rate for those that are involved and engaged is a lot higher than the ones that come to school and leave. It's frustrating if a professor is not willing to work with us, I also don't think that language needs to be there."
Jurhree said that, if the student had come to him before dropping the class, arrangements could have been made and that he was willing to work with Stein and the student.
"I told the soccer coach before the girl dropped my class, I would have worked with her," Jurhree said. "Next thing I know, she dropped the class. The bottom line is, in life we have to make decisions."
Jurhree added that the syllabus is worded so strongly so that he can deny a student an exception to the rule if he feels they are not genuine in their excuse or their efforts in his class.
Stein has strict academic rules for the athletes on his team.
"If they miss class, I need to know about it immediately," Stein said. "We do class checks where I will randomly show up to class. If they are late to a class, they run. If they completely don't go to a class at all, and I find out, they will be suspended for a half, and if it continues they will be removed from the team."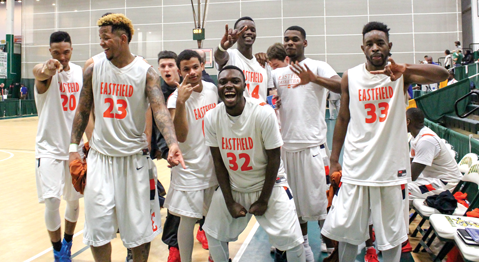 There is no Eastfield policy that requires professors to excuse the absence of a student due to involvement in an extracurricular activity.
Michael Gutierrez, vice president of academic affairs and student success, said that if students are  going to miss class, they need to have a meeting with professors during office hours and tell them when and why they are going to miss class.
"Even though there is a written syllabus, inform the faculty [if you will be out of class]," Gutierrez said. "What tends to happen is there hasn't been a conversation with the faculty. It's less frequent when there has been a real meeting."
Aley Salcedo, student leader of the year and Communication Club president, has been involved on campus and said it is vital to student success.
"What I have noticed is that students that actually get involved on campus whether it is a club or organization tend to come back to finish out their studies," Salcedo said.
[READ MORE: Harvesters ranked 4th in the nation]
"Clubs and organizations are really important and academics are too, but really sometimes they need that extracurricular activity to enrich their experience of college to keep them here and going to school, wanting them to finish their degree."
Gutierrez acknowledges that students tend to stay involved when they feel wanted and appreciated.
"It is pretty common to see figures that show students who are engaged and involved tend to succeed at higher rates," Gutierrez said."This goes back to not only making sure the students feel like they belong but
that the student is investing and the student feels the institution is investing in them."
Salcedo has represented Eastfield and the Dallas County Community College District because of her involvement in extracurricular activities. Salcedo took a trip Austria during the summer to represent the district.
"One semester I decided to get involved, and it was addicting," Salcedo said. "It was, 'How could I get more involved?' Now I'm at the point where I'm involved, and I can see how I can get others involved. And they could have the same experience, if not better than what I've had."
Jurhee said he wants his students to be more aware of class requirements and how they can be arranged with their extracurricular involvement. His syllabus is online, so he believes students have no excuse for not knowing the requirements of his classes before signing up.
He said he is still willing to work with his students so they can be involved and learn from their classes.
"If a student wants to have a lot of extracurricular activities, they take an online class," Jurhree said. "We're without excuse now. … But, if a student had to go on a conference or a trip or something like that, I've let students out. I get to know a student, I can tell this is a serious student, they really means business. But a student's main objective is not to come in for extracurricular activities. Their main objective is to get the education."
— James Hartley contributed to this report