Eastfield holds moment of silence for fallen DPD officers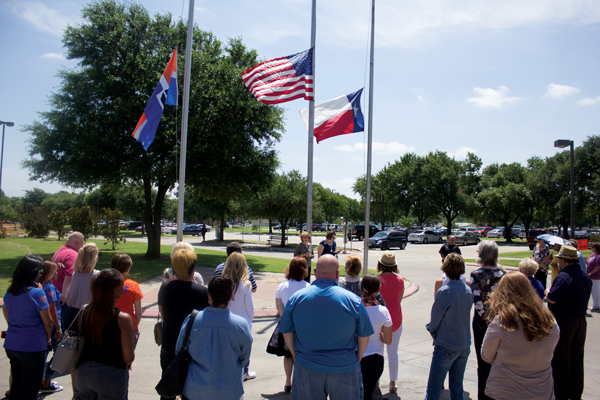 Eastfield College held a moment of silence at noon today to honor the Dallas and DART police attacked in Dallas last night. Two snipers opened fire on police from elevated positions during a Black Lives Matter rally in Dallas last night, killing 5 and wounding 7.

Photos by David Sanchez.