Trump rally spurs protests in Dallas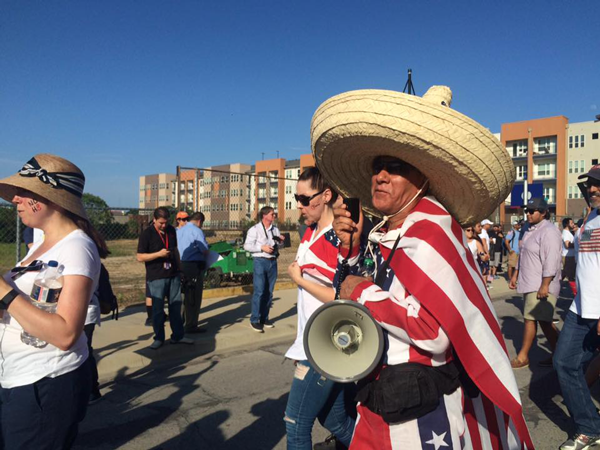 Donald Trump supporters and protestors flooded the streets around Gilley's Dallas on Thursday evening, starting with peaceful protests and ending with tense shouting and insults slugged back and forth between the two sides. Trump, the controversial presumptive Republican presidential nominee, visited Dallas in hopes of turning the tides in the polls.
A Rasmussen Reports poll early that day showed presumptive Democratic presidential nominee Hillary Clinton ahead of Trump by nine points in a head-to-head general election.
-Compiled by James Hartley