New SGA officers sworn-in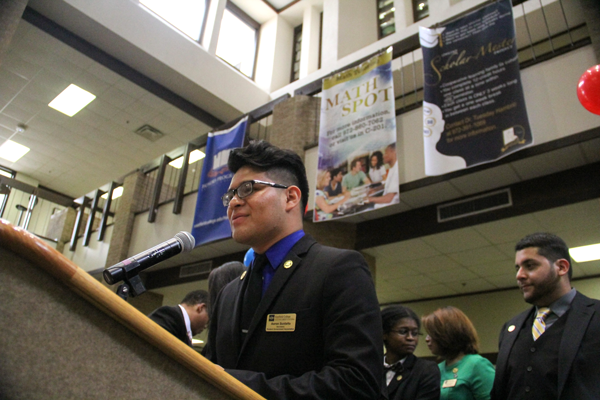 The Student Government Association has elected new officers to serve during the 2016-17 academic year.
Aaron Sustaita was named president and was sworn in April 29. He served as secretary for the 2015-2016 term.
Officers also elected to the executive board are Vice President Stephany Sam, Secretary Vandhana Jeevaraj, Parliamentarian KeNesia Sumpter and Treasurer Elisa Jimenez-Pate.
Elections for House of Representatives and Senate seats will be held in the fall. For information, visit the Office of Student Engagement and Retention in C-237.