FBI does not need backdoor to iPhone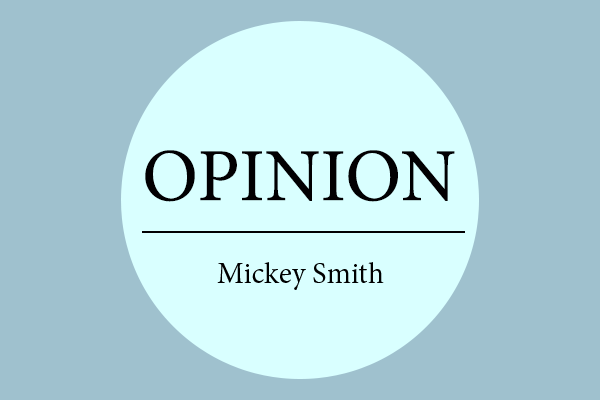 By Mickey Smith
It is a difficult decision to make when the security given to us by our electronic devices has conflicted with an ongoing FBI investigation.
Should we allow our privacy to be tampered with?
The FBI has recently requested that Apple create a backdoor, or a way to disable security features, for iPhone operating systems. Authorities want access to a locked iPhone 5C owned by Syed Farook, one of the shooters in the 2015 San Bernardino terrorist attack, which killed 14 people and wounded 22.
Farook used an iPhone SMS service to communicate with his wife and fellow perpetrator Tashfeen Malik during the shooting, and the FBI is looking to access this information to see if there is anything useful to their investigation.
While the FBI's intentions to uncover the motives behind the shooting may be good, this is still a problem. Creating this backdoor is an invasion of privacy that could be applied to every iPhone whether you are a law-abiding citizen or not.
This would set a precedent for privacy and how law enforcement can access it on every phone. While this could be used for good, a way to access someone's personal information on every phone could lead to future problems.
With cellphones already having some issues like the iCloud leak that occurred in August 2014, a backdoor on every iPhone could lead to even more potential leaks and invasions of privacy.
Law enforcement would be granted access to people's messages, photos or any information stored on a personal device. People's entire lives are stored in their cellphones, and it is our right to keep that information to ourselves.
This a dangerous time in which our privacy with our electronic devices is being threatened by different parties such as the NSA or our very own law enforcement agencies, and Apple has made the right decision by choosing to reject this proposal and instead have the back of their customers.
The iPhone is the property of Apple, and if they believe that this is a violation of our privacy, then we should stand behind them. This case should be an example for our government and electronics companies who are given the responsibility of guarding our personal information.
The encryption on our phones should not be tampered with and The FBI should find other methods to investigate this specific.
Unless investigators can find a way to access Farook's phone without endangering the privacy of all iPhones, the FBI should abandon this route.
Apple should not be forced to do the government's bidding, and those of us who own iPhones should not be forced to surrender our Fourth Amendment right to unreasonable searches.