Super Tuesday: Trump, Clinton each win 7 states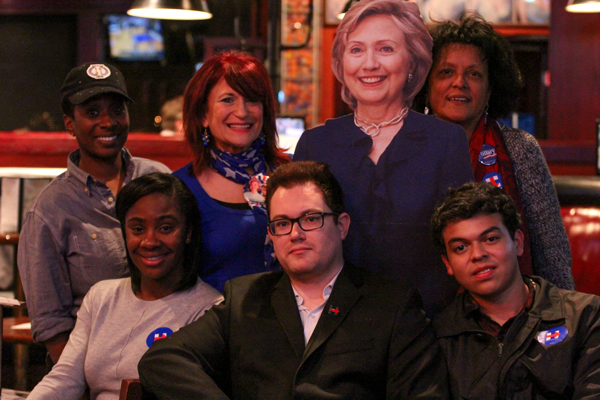 By Parker Ward and David Silva

Republican Donald Trump and Democrat Hillary Clinton won sweeping victories on Super Tuesday, edging closer to locking up the presidential nominations for their respective parties.
Trump took seven of the 11 states up for grabs by Republicans. Texas Sen. Ted Cruz secured victories in the Lone Star State and Oklahoma, and Rubio wrestled his first win in Minnesota. Alaska remained too close to call at 1 a.m, between Cruz and Trump.
Cruz advised Republicans to rally behind a single candidate to defeat Trump.
"So long as the field remains divided, Donald Trump's path to the nomination remains more likely, and that would be a disaster for Republicans, for conservatives and for the nation," Cruz told cheering supporters at the Redneck Country Club in Stafford, Texas.
Clinton triumphed in seven states, including Texas, containing rival Bernie Sanders to three plus his home state of Vermont.
Guests at a Dallas County Republican Party gathering in Dallas expressed no surprise at Cruz's Texas victory, but some were unhappy about it.
"I can't stand someone who is such an ideologue that does not understand democracy with some compromise," Steven Glover said. "I might leave the Republican Party if Ted Cruz becomes president."
Jeanne Lewis of Dallas said she feels frustrated by the amount of mudslinging in the campaign. Trump is known for name-calling and insults, and in recent days Rubio and Cruz have followed suit.
"We should be discussing ideas, but unfortunately, Trump is going to the throat," Lewis said.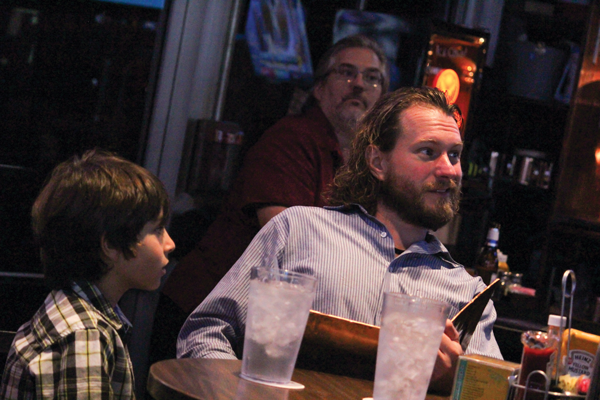 Phoenix Leg, an 8-year-old watching the election returns at the restaurant with his father, said Trump does have some qualifications for president.
"I think he's a great businessman, but he makes too much of a big deal out of small things," he said. "He would be a good president in some things, but not all."
But Phoenix advised his father, Matt Leg, to vote for neurosurgeon Ben Carson.
"I like his relationship with God," Phoenix said. "I think he would pick the right people to do what they need to do with Congress. He's very smart and intelligent."
Leg considered his son's advise but declined to say for whom he voted.
"He knows what happens and he decides what he thinks," he said of his son. "The advice was wise. He said, 'I see arrogance and I see hypocrisy.'"
Eastfield alumnus David Morrison organized a Clinton celebration at Humperdink's restaurant on Greenville Avenue, where supporters praised the former secretary of state's stance on social issue that favor minorities and the oppressed.
Daniel Cyrus said that his support stems from Clinton's genuine care for immigrant issues.
"Everything I've been through, the hardships as a Latino, having parents that are illegal, she understands," he said.
Clinton spoke as if she was a general election candidate when she spoke at a rally in Florida. She referenced Donald Trump several times, though not by name.
"Trying to divide America between us and them is wrong, and we're not going to let it work," she said. "Whether we like it or not, we're all in this together, my friends, and we all have to do our part."
Trump also looked toward November when speaking Tuesday night in Palm Beach, Florida.
"Once we get all of this finished," Trump said, "I am going to go after one person and that's Hillary Clinton."
James Hartley, Andrea Carrizales, Brianna Harmon and Gabriel Hinojosa contributed to this report.