Early voters pack polls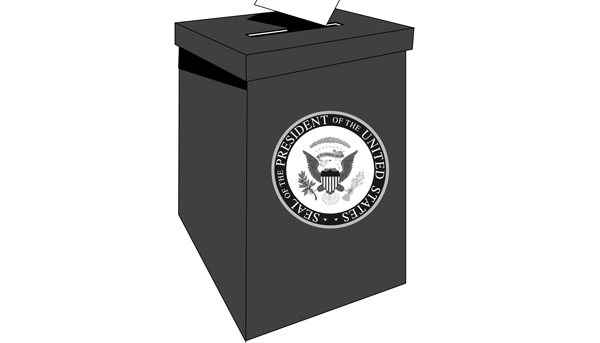 By James Hartley
Texas voters who cast early ballots for Tuesday's primary elections more than doubled 2012 early voter turnout.
This is the first year Texas has voted on Super Tuesday, having voted as late as May in previous elections, increasing interest in voters who may have previously felt their votes didn't matter.
As of Feb. 26, more than 1 million voters have cast ballots, compared to 2012 early voter turnout of 565,538 voters, according to the Texas Secretary of State's Office.
Officials expect final numbers for Election Day voters to show similar increases.
Voters at some polls waited in long lines, Dallas County Republican Party Chairman Wade Emmert said three locations temporarily ran out of Republican ballots.
"Its good to see that there is such a strong turnout," he said. "Historically, people who vote at the primaries vote in the general election. This means that they are going to come out in droves. This will bode well for whoever our nominee may be."
Voter Tom Tomlin said he believes the stability of the nation is on the line.
"We are on the verge because of all the illegal immigrants coming in this country, and we can't afford it anymore," Tomlin said Tuesday before going to cast a ballot for Sen. Ted Cruz. "This country is dying. I'm 72 years old, an American and I've got kids and grandkids. I want them to have America."
El Centro government professor Gay Michele said she cast her ballot for former Secretary of State Hillary Clinton because of her goals and her record.
"I just admire what she's done with her life, especially helping women and children," Michele said. "I like what she wants to get done. I think she can get it done. She's a good politician."
Larry Willhite, an El Centro graduate, also voted for Clinton.
"You've got to stick with the devil you know," Willhite said. "You know what she's going to do, and she's best for the people, best for the country. You've got these politicians who act like they're running for Caeser, like there's no Congress, like they can do just anything."
Robert Catalano, a New York native living in Mesquite, said he's voting for Sen. Marco Rubio.
"I'm more of a centrist myself, although I had a hard choice between [Rubio] and Ted Cruz," Catalano said. "I actually like Ted Cruz. But Trump was out. He's too much of a demagogue for me, and even though I am a native New Yorker, I don't really care for that type of bully."
According to the Texas Secretary of State's Office, 79 percent of voters cast ballots in the Republican primary and 29 percent in the Democrat primary as of 11:50 p.m. Tuesday.
Montgomery County had the highest early Republican turnout, while the highest Democratic early voter turnout was Hidalgo County.
Early voting ended Friday, and Super Tuesday polls closed at 7 p.m. Tuesday.
Democrat Hillary Clinton and Republican Ted Cruz won Texas for their parties. The state, with 155 Republican delegates and 252 Democrat delegates, is the largest prize for presidential candidates on Super Tuesday.
With about 40 percent of precincts reporting, the statewide voter turnout among Republicans was 12.77 percent, surpassing the 2012 turnout of 11.16 percent, according to the Texas Secretary of State. Republicans and Democrats together managed to rake in a voter turnout of 18.5 percent.