President solicits input on making campus more open
By Taylor Roberts
President Jean Conway held a forum Feb. 11 on improving the concept of inclusive engagement on campus. During the dialogue, Conway gathered information from faculty and staff on how to honor differences among employees, students and the community.
"We are a learning institution," she said, "and we need to be learners in a way to improve this college."
Conway asked three questions of her audience: What kinds of diversity do you think are at Eastfield? What are ways we welcome these types of diversity? What are ways we could improve our response to diversity?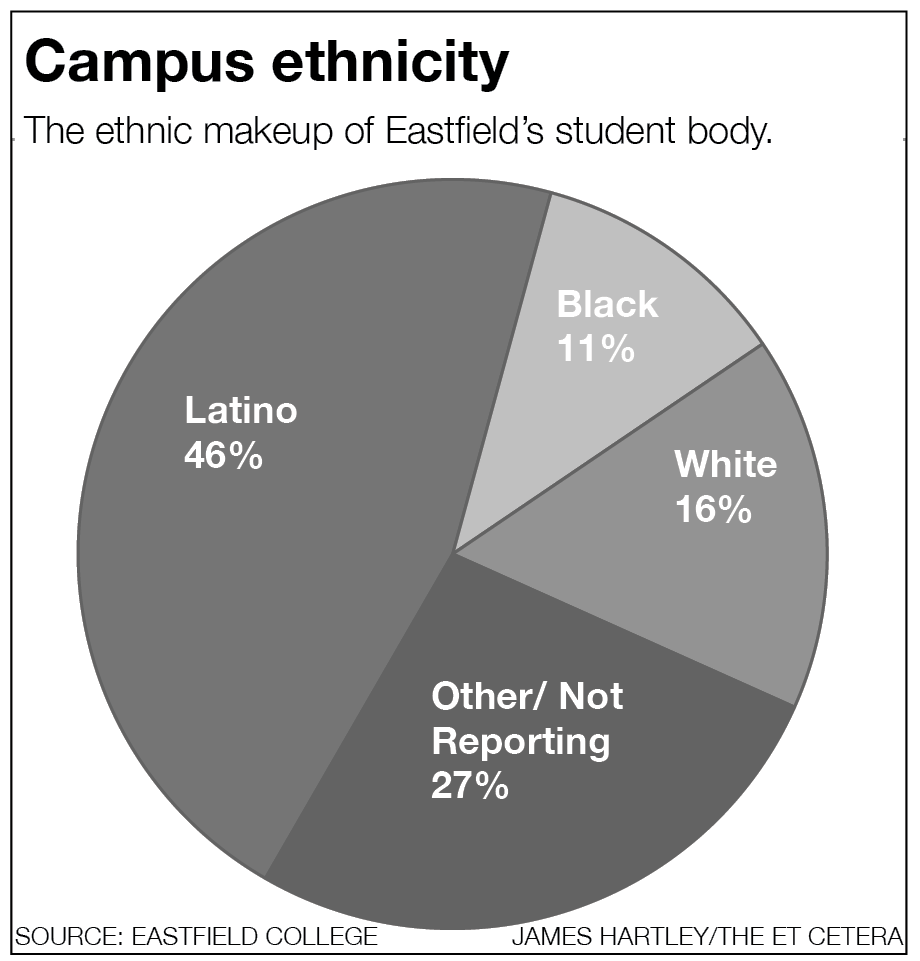 The types of diversity named included age, gender, sexuality, race, politics, language, lifestyle, economics and background.
When suggestions for improvement were solicited, English professor Andrew Tolle recommended that Eastfield create a LGBTQIA (lesbian, gay, bisexual, transgender, questioning, inter, allies) support group for students.
"These people need a place where they can be open with how they feel," he said. " The college's Gay-Straight Alliance is no longer an active club."
Others suggested adding gender-neutral restrooms, designating prayer space for worship, and additional mentoring programs would make people feel welcome on campus.
Riky Silverio, a software engineering major, said he is comfortable on campus.
"I don't have a problem with diversity here," he said.
"I like it here because I like meeting and getting to know people from other places. I like learning about their culture."
Conway said that she and her administrative team would use the nding from the session to consider in both short-term and long-term planning. Some items are "immediately actionable" while others would require discussion and funding.
Diversity is a "complex issue for us to solve," Conway said. "It is up to us to respect, honor and include."