Eastfield app improves college communication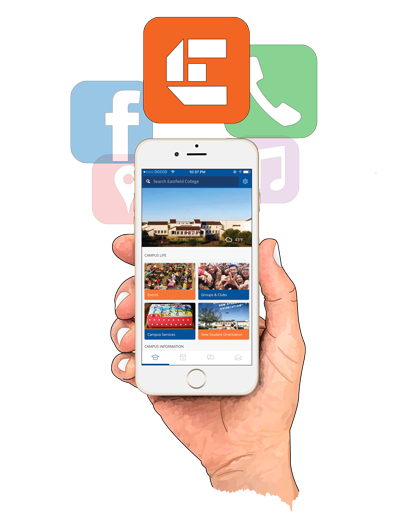 By Parker Ward
Rarely would anyone consider describing a school app as fun and social, but that is what the newly launched Eastfield app aims to do.
Launched last December by the college, the app could revolutionizes how students interact on campus.
The only such app in the DCCCD, this app is a must download for any student looking to spend more than a semester studying at Eastfield.
Students who are involved in groups and clubs on campus are the only ones who know about what's happening around campus.
If used correctly however, the app will help students get this info and feel involved, even though a rigorous class schedule might hinder their capability to be heavily involved in a club.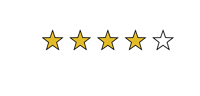 The "Groups and Clubs" section feel very much incomplete. Clubs are an important part of any college campus, and all clubs on campus have a place to gather within the app. The information in the app is a very generic description of what the group is about, with no meeting times, just a phone number or email.
There seems to be a problem of relatively low attendance to events which stems from the fact that Eastfield has a fair number of students attending online classes and many others juggling jobs.
Eastfield will need to over-haul on the advertisement the app to try and get it off the ground and get more students at campus events.
Signing up for the app is easy enough, just download the app and create a quick profile, similar to the interface of Facebook or Twitter.
However, the process is a little too unsecure. It is not required that you must be enrolled at the college, meaning that anyone with a smartphone could pose as a student, putting students and faculty at a potential risk for danger.
Beyond that, the app comes loaded with useful information relevant to students on the home page directly when you open the app.
Access is granted to pertinent information including the phone number for campus police, information about campus services and Subway's hours.
Also located on the home page is the "Courses" section where you can enter in the times of your classes and set reminders for exams. As generic as this sounds, there is a helpful feature that allows you to track exactly how long you study.
While you can keep track of your classes and times, there is no way to check grades or the status of your assignments built into the app directly. As it turns out, you have to go to the links tab, click on "Online services" then scroll through the Eastfield website until you find ecampus.
The functionality does not end there.
There are also interactive message boards aimed toward bringing students together. The app has been up barely three months and already there has been hundreds of posts of people buying and selling books to faculty reporting a lost debit card.
These posts remind me a little bit of another app centered towards college students, Yik Yak. However, the difference between Yik Yak and the new Eastfield app is like eating mystery meat and eating a nice steak.
On Yik Yak, you don't know who is creating posts, but with the college's new app, you are spared the vile, unfiltered thoughts of unknown college students.
However, this app could turn into a dating app considering how many people have been posting selfies and links to other forms of social media
Interactive applications is exactly how Eastfield will connect with students in the future. We live in a world that is turning away from traditional methods of transferring information and is shifting into a digital, smartphone based way of communication.
The new app has almost everything any Eastfield student needs to help them get started getting involved on campus.