H Gallery hosts works by San Diego-based artists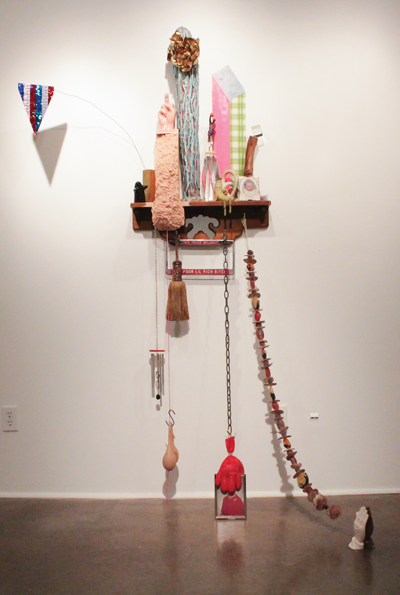 By David Silva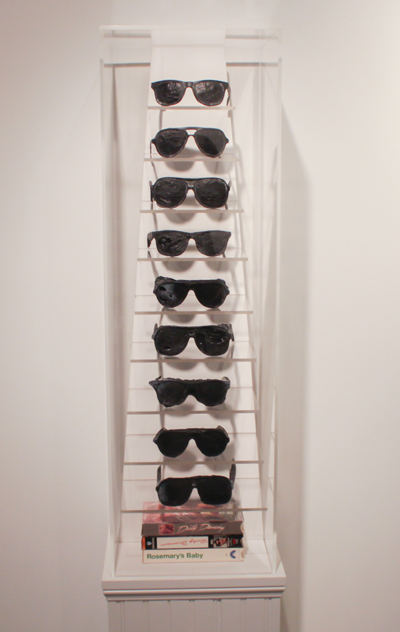 When you enter the newest art exhibit at Eastfield, the first piece you notice isn't visual.
Music drifting from a radio instantly transports you into the Californian mindset.
This radio, a piece named "Prayers for Rain," features songs such as John Denver's "Sunshine on my Shoulders" and Electric Light Orchestra's "Mr. Blue Sky." You know you're in for an experience inspired by the Golden State and its signature weather.
Nineteen San Diego-based artists display their versions of what is means to be California dreaming in the "Wouldn't It Be Nice … Selections from San Diego" art exhibition in the H Gallery through Feb. 25.
The exhibition has brought a new style of art for Eastfield students to enjoy, gallery director Iris Bechtol said.
"For the most part, [our exhibitions] focus on artists that have some sort of tie to Texas," Bechtol said. "[This] shows a different perspective. There's a common visual aesthetic that these artists share. … They make a certain kind of work."
Although the artists share a home city, their varied perspectives offer a full spectrum of the San Diego state of mind.
"Even though they are all from the same state [and city], each art piece has their own individual meaning," music business major Julissa Martinez said.
The "Three Stage Prescription Sunglasses" features a set of sunglasses stacked above empty movie cassette boxes. If you look closely you'll discover that the glasses are made out of the cassettes' film.
Marketing major Arturo Salgado was drawn to the borderlines and pin marks on the piece titled "Watershed Cloth: Tijuana River Watershed, Burgundy."
The piece of art is constructed of cloth material that is outlined by sharp pins. Salgado sees this as a representation of the mindset of most San Diego residents, with the pins embodying the boundary that residents choose to not cross.
"I feel like people love it there so much," Salgado said. "You have a border. You can cross that border any time you want, but they choose to stay there. They love the area."
Curators John Oliver Lewis and Jessica McCambly will speak about the show from 9:30 to 10:30 a.m. Feb. 25 in G-222.
In Gallery 219, artist Eli Blasko blurs the line between modern desires and historic mythology in the "Mythopoeia and the Temporary Contemporary" art exhibition. It shows through Feb. 19.