Fair offers students financial reality check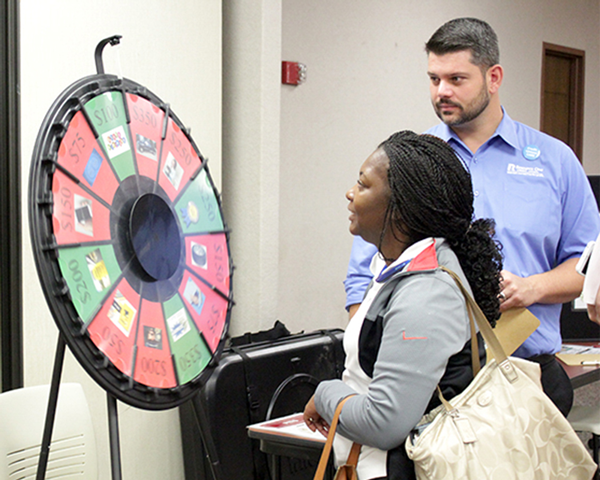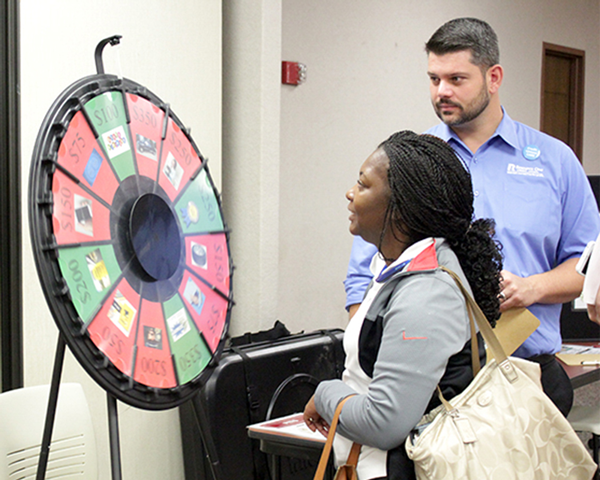 By Parker Ward
Foreign language major Braulio Cruz did not have a lot of money growing up, showing him how far he can stretch a dollar.
"Growing up, my family had trouble," Cruz said. "We were bankrupt once and had to move houses. I saw the crisis my parents were in, and it showed me how to save money."
Unlike Cruz, most college students have a hard time saving money. Resource One Credit Union, along with the Accounting Department and the Office of Student Engagement and Retention, set up a "Reality Fair" Nov. 12 to help students learn financial literacy.
"Our human brains love to form habits," financial educator Phillip Crocker said. "When you make something habitual in nature, you do it more often. It's not so much the amount you save, but the habit of saving that we're trying to educate and communicate."
The fair allowed each student to choose a career and examine real-life expenses, such as renting an apartment, buying clothes and a car. The students went through all the stations and bought what they wanted before trying to budget their money to see how much was left. When students finished deciding how to spend their money, it was tallied up to show how much money the they had left.
Accounting major Teresha Richardson already understands how to save money. While attending Eastfield, she is also juggling being married with two children.
"Right now, I already save 3 to 5 percent [of my income,]" Richardson said. "I feel like when you make more money, you need to save more money."
Richardson attended the fair with her accounting class and believes that it taught her more about proper budgeting in a "realistic" way.
"It gives you a chance to see what you need to start planning for ahead of time," she said.
Business major Nancy Silva tries to be frugal after seeing how her parents handle finances.
"My dad loves to save money, but my mom is a spender," Silva said. "That's where I got my need to save money."
Silva decided that she would cut some of her bills in half.
"I'm kind of like a cheap person," she said. "To save on an apartment, I got a roommate."
According to Cruz, you don't need to spend a lot of money in college to have fun.
"You can go out, but you don't have to buy anything," he said. "You can spend time with your friends at home. You need to have fun, but you can learn to do it without spending money."