Clinton holds rally at Mountain View College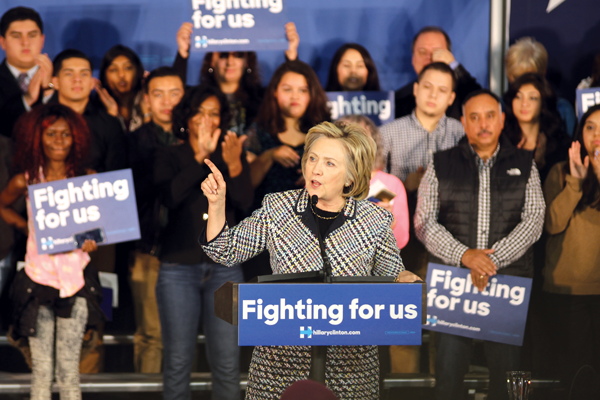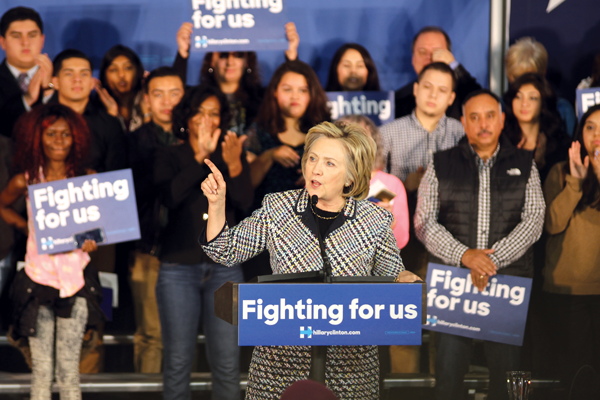 Democratic candidate lobbies for equal pay, affordable health care
By Keturah Jones
Presidential candidate and former Secretary of State Hillary Clinton (D) promised afford- able education, wage equality and immigration reform to her supporters at a Nov. 17 campaign stop at Mountain View College.
Within a crowd of more than 1,500, a sea of signs declared "Fighting for us." A handful of detractors also attended.
Clinton, who was over an hour late due to a fundraiser event in Dallas, caused the standing crowd to periodically chant her name in hopes of her appearance.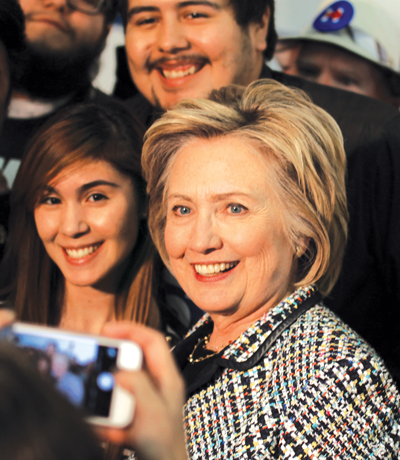 Local high school bands performed to en- tertain the impatient crowd, which chanted Clinton's name. The crowd sang along with the band from President Barack Obama's Male Leadership Academy in Dallas.
As Clinton finally made her entrance, she was welcomed with an outburst of thunderous applause and cheers from the crowd.
She greeted people with handshakes and high-fives. As she took the podium she imme- diately gained the crowd's approval by talking about her plans to make college affordable, and if elected president she promised to eliminate student loan debt.
Clinton ignited and inspired the crowd with statements about equal opportunity.
"As president I will work hard every day to build an America where no matter who you are or what you look like, you can follow your dreams," Clinton said.
She covered other issues such as strength- ening the economy, making healthcare afford- able and passing comprehensive immigration reform.
She promised not only to do this for the fu- ture of America but also for the future of her granddaughter.
Clinton posed that one of the biggest chal- lenges of our time was raising incomes.
"There is nothing more important than making sure that the work you do is rewarded," Clinton said. "No one in America who works full-time should have to live in poverty."
Halfway through her 30-minute speech, the crowd approved with cheers that often drowned out Clinton's words when she voiced her advo- cacy for equal pay for women.
Clinton said teachers deserve more pay, cit- ing statistics that say the top 25 hedge fund managers earn more in a year than all kinder- garten teachers in America combined.
Missy Holtman, a retired teacher, was among the crowd of Clinton supporters.
"My heart is about to burst with excitement," she said. "She is right on target with everything. I really agree with her educational policies. If we can make college education affordable for everyone, that will produce a better economy because of higher income earners."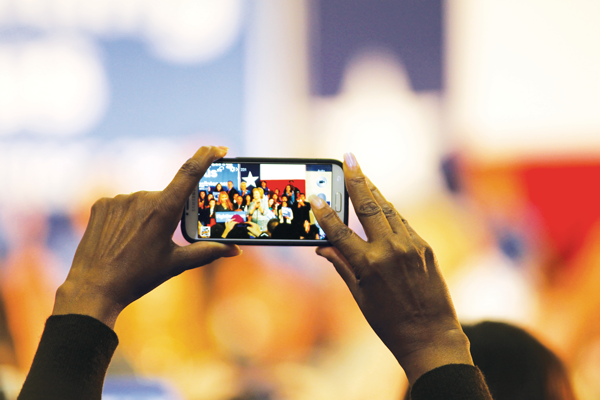 Also among the crowd was 13-year-old Anthony Valentine III.
Clinton would like to see a policy where at the age of 18, every American citizen should be automatically registered to vote.
"Even though I am unable to vote, this was an experience that I have never had being here
today," Valentine said. "Hearing the things she spoke about on how to make us a better coun- try has impacted me. After hearing her today, I know what to look for when it comes time for me to vote."