'Donut' forget your breakfast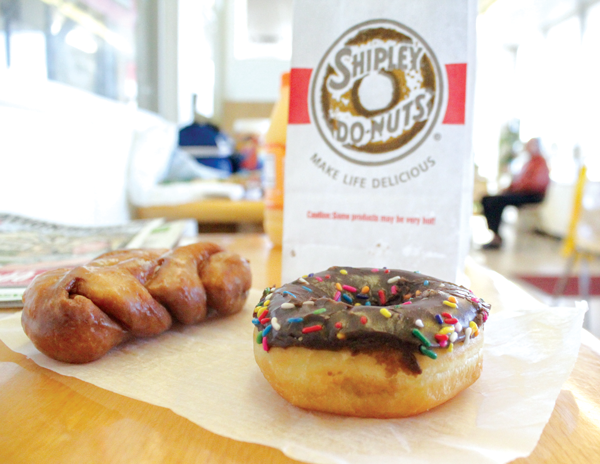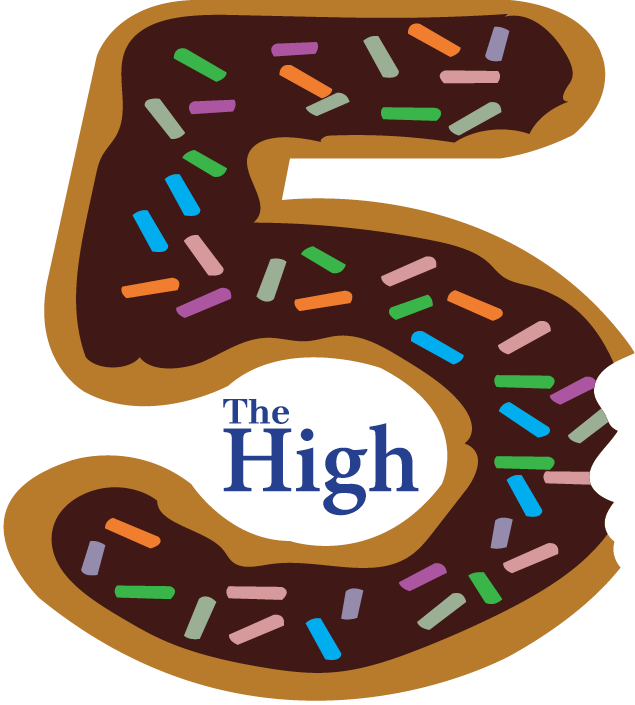 Those morning classes can be exhausting, and breakfast is a great way to make them better. Dallas has very unique donut shops that will have your tastebuds craving more and get you the start you need. One stop at these shops before that morning class can make your day much sweeter.
Glazed Donut Works
2644 Elm St., Dallas 75226 Monday-Tuesday: Closed
Wednesday: 7 a.m.-noon
Thursday: 7 a.m.-noon, 10:30 p.m.-2 a.m. Friday: 7 a.m.-noon, 10:30 p.m.-2 a.m. Saturday: 10 a.m.-3 p.m.
Glazed Donut Works is the place where you wouldn't mind waiting in line. The Elvis Killer is their signature donut, some- thing you definitely want to try. This is the perfect combination of peanut butter, bananas, bacon and honey grilled in a glazed donut with the perfect amount of butter that will make your mouth water. Start your morning right with their famous kolaches. What makes this place awe- some is their constantly changing menu. This donut shop has an active social media page, so you definitely want to follow them, especially because they do a daily post of the menu on their Facebook page.
Jarams Donuts
17459 Preston Road, Dallas 75252 Monday-Sunday: 6 a.m.-noon
Not enough time to make breakfast? Jarams breakfast sandwiches are incredibly good. They have a delicious selection of sausage rolls, pattie kolaches and ham and cheese croissants. The house specialty is a cream cheese donut with fresh fruit. If you have a special celebration, they will custom decorate your donut with the name of the person or the occasion.
Hypnotic Donuts
9007 Garland Road, Dallas 75218 Monday-Friday: 6:30 a.m.-noon Saturday: 7:30 a.m.-1 p.m. Sunday: 8 a.m.-2 p.m.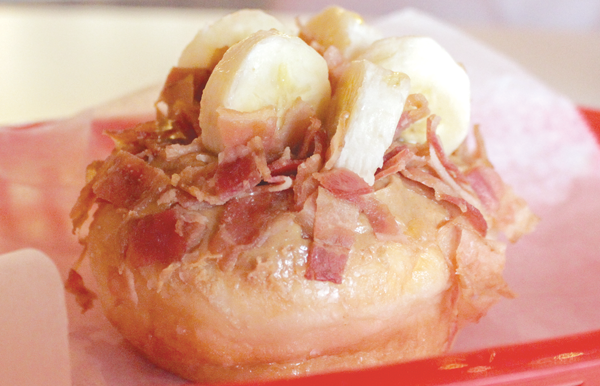 Sweet, spicy and unique. Hypnotic Donuts is not your typical donut shop. They bring donuts to another level. They placed in Playboy Magazine's 100 Best Places in America for Breakfast. Thrilllist named them one of the top 20 restaurants in Dallas. What makes this donut shop unique is their chicken sandwiches. One of the top sellers is Jim, a breaded and spiced chicken sandwich pressed between two halves of a delicious and fresh glazed donut, turned upside down to allow the glaze to melt into the chicken for an exquisite sweet and tangy flavor. For a spicy kick, try adding Sriracha sauce. The first customer of the day can have their picture taken for social media and walk out with a free glazed donut.
Shipley Do-Nuts
10332 Ferguson Road, Dallas 75228 Monday-Friday: 5 a.m.-noon Saturday-Sunday: 5 a.m.-1 p.m.
Keeping it classic, Shipley Do-Nuts has your typical iced and filled donuts. Their filled donuts are the best. Their extended selection offers chocolate, strawberry, cream, devil food chocolate cream, apple, lemon, blueberry and raspberry fillings. This is the place to go for a unique kolache. They have a delicious kolache with juicy pulled pork that will make your mouth water. Aside from the kolaches, everything is traditional and authentic because of their yeast raised filled and cake donuts.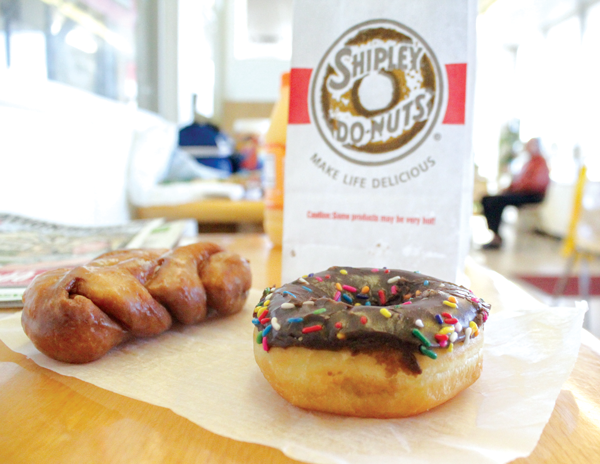 Donut Palace
6024 Broadway Blvd., Garland 75043 Monday-Sunday: 5 a.m.-noon
Cinnamon rolls are a unique feature on their menu. Their cinnamon rolls, donuts and kolaches are freshly made every day. What makes their cinnamon rolls special is the fluffiness and decent size with just the right amount of cinnamon and glaze on top. They also have their seasonal donuts in different shapes like deer, pumpkins, hearts and even hands, super creative.
Compiled by Tiffany Aragon — Illustration by Eduardo Ortega