Hot, hot, hot: Salsa tasting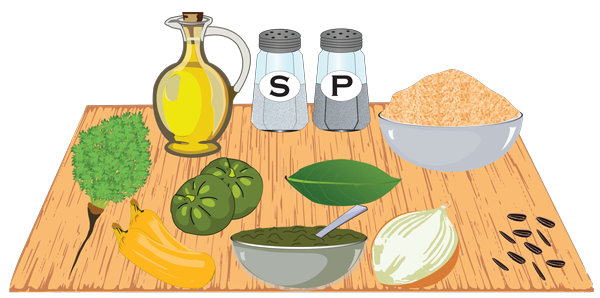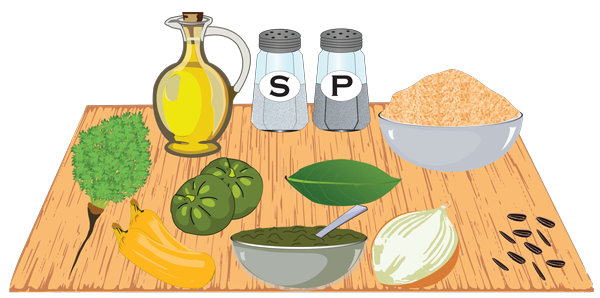 Chef gives students taste of spicy salsas
By Parker Ward
When she's cooking, Chef Lydia Gonzalez brings Latin American flavors and culture to the table.
Gonzalez visited Eastfield on Oct. 21 as part of Hispanic Heritage Month.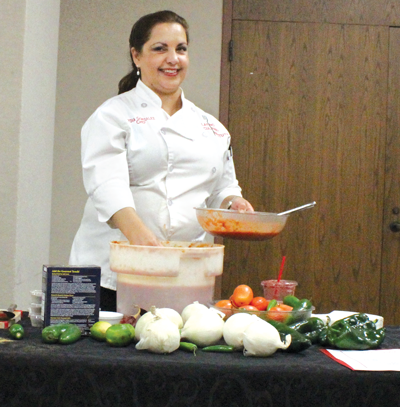 As students gathered, they were greeted by Gonzalez with her three spicy salsas that sent students to the back of the room to drink water.
She demonstrated how to make salsa using ingredients such as tomatillos and serrano peppers from Latin American countries. While Gonzalez was making the salsa, she educated those who attended on the history of some popular food items that have made their way into American dishes, such as potatoes from Peru and jalapeno peppers from Mexico.
"It was great and informative. I love salsa," science major Emari Smith said. "It was great not only to taste it, but learn about the history."
Some enjoyed how the lesson allowed the students and faculty a chance to experience other cultures through food. Gonzalez explained that Europeans were afraid to eat tomatoes for 200 years because they were from a different continent and some thought it was poisoned.
"It gives everyone the opportunity to experience different cultures," said business professor Emilio Lopez. "This opens your eyes to the people around you, especially here in Texas. Everywhere you turn, there is something Latin American."
Gonzalez also offered tips on how to eat healthier.
"Get off the processed foods, She said. "That's the No. 1 thing you can do to eat healthier. I don't have a deep fryer. I think the easy way out is to throw everything in the fryer."
"You have to have a passion for it. What a wonderful life I have. Yes, I do get up at 4:30 in the morning, but the rewards of sharing something and seeing people get excited just drives me to continue and do more."
Students say they want to try more of Gonzalez's cooking at her restaurant, Savorista, in Addison.
"I'll definitely be visiting her café," Smith said.