Beer 101: Eastfield offers brewing classes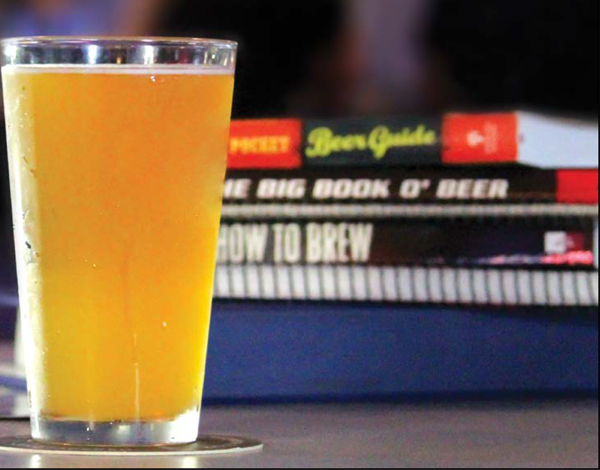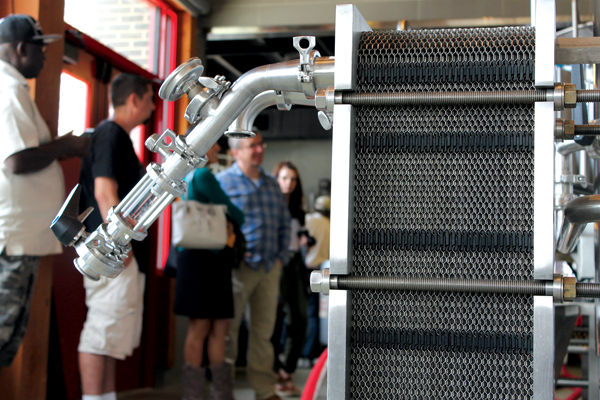 Story by Mayra Rosales-Montoya and Caitlin Piper
Photos by Alejandra Rosas
Giant, shiny tanks bubbled with many varieties of beer brewed by Eastfield students new to the craft as they finished up their Journeyman Brewer Certificate, the first program of its kind in Texas.
Pipes and hoses wormed throughout the building, emitting fine scents of crisp brews, some fruity, others more earthy or spicy. As members of the group enjoyed a few sips of their product, there was a Wonka-esque feel to the factory through its balance of cleanliness and sophistication flavored by their genuine enjoyment of what they were doing.
In the past couple of years, Dallas-Fort Worth has experienced a boom in craft beer culture.
What was once thought to be a trend among local college students has now taken over nearly every bar and restaurant in North Texas.
The business is in such high demand that each year more breweries open up to compete for the best new product.
In just four years, Dallas has gone from having a mere two breweries to being the home of 24. The rise of craft brewing in Texas has pumped billions of dollars into the economy and created more than 3,000 jobs.
It's no wonder Texans are jumping on the business bandwagon and demanding an educational path into the professional world of craft beer.
Eastfield is the first college in the state to offer a College Brewing Education Program.
In addition to the Journeyman Brewer Certificate, the college will begin offering Technical Brewer classes Jan. 4 for more experienced brewers who are looking to gain a deeper understanding of the industry.
"I was a little apprehensive not knowing what type of feedback we would receive, since this is the first of its kind in Texas," Continuing Education Director Rosana Martinez said. "Over the past three months, we have received over 200 inquiries. The program has been welcomed with open arms."
According to Martinez, the Technical course will be more focused on the business aspect of brewery. Both course are taught by Master Brewer Peter Bottcher, who has over 30 years of brewing experience worldwide.
It took a year to introduce the courses into the curriculum, but now that it's taken off, Bottcher is ready to reach out to local brewers and help improve the blossoming craft beer culture in Texas. He hopes that to improve the art of brewing through education.
"I've been in the U.S. brewing for almost 20 years," he said. "I've seen that there's a need to educate and form a common standard."
According to Bottcher, the course is an absolute time investment for Journeyman alumni.
The program only lasts six weeks, but each student dedicates five days a week to the course.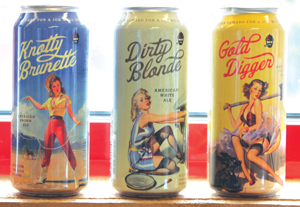 With the Brewer's Certificate course, a strongly scientific environment is expected.
Learning the appropriate art of brewery means learning everything from the chemistry of beer to the correct process for maintaining a sanitary work environment.
"This is not a joke," Bottcher said. "It's a very serious program. This is intense. It's a crash course that is very data- and process-driven."
Aside from meeting for a lecture-intensive class three times a week, students also go through a process similar to an internship at several local breweries twice a week.
These breweries include Grapevine Craft Brewery, Shannon Brewing, Martin House Brewing, Rahr & Sons Brewing and Texas Ale Brewing.
"A huge part of our program is the hands-on experience our students receive in the brewery," Martinez said. "Every Monday and Friday, our Journeyman students get the opportunity to work in a brewery. This is their time to shine."
"This is all becomes a part of your daily life," Ryan Petens, a 38-year-old graduate, said.
Petens, who was a home brewer for seven years prior to completing the program, said he was excited to find work at a local brewery and hopes to open his own someday.
Others, like 59-year-old Kingsley Kessie, knew nothing about brewing prior to enrolling in the program.
He was drawn to the business after seeing the recent success of local beer brewers.
"I'm extremely excited to work on a commercial scale," Kessie said. "After seeing the success statistics even in my country, Ghana, I plan to open my own brewery there in the future."
Although the course may be intensive and time-consuming, the graduates seem to be very excited and looking forward to their future and careers in the local brewing industry.
"Many of the breweries are looking to hire experienced brewers, but without the formal education around, that is a hard task to complete," Martinez said.