Univision hosts newscast on Pleasant Grove campus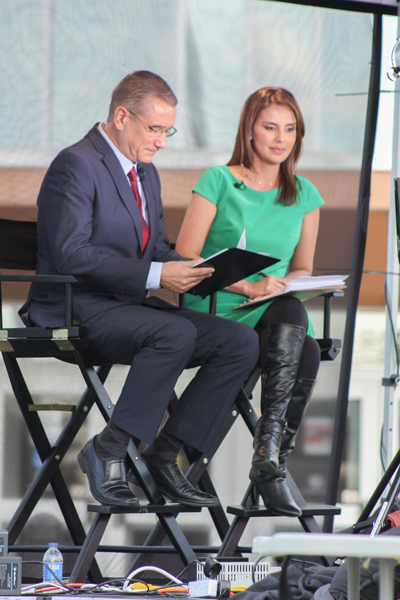 By Juanita Hernandez
Univision presented its local 5 p.m. newscast live from Eastfield's Pleasant Grove campus on Oct.1. News anchors Angel Pedrero and Wendy Cruz hosted the show.
The segment opened with the story of the shooting at Umpqua Community College in Roseburg, Oregon, where nine people were murdered.
Univision reached out to students at the Pleasant Grove campus to ask how they felt about safety on campus. Anchor Andrea Rega reported speaking to students who confirmed feeling safe.
The network also launched the "Quiero Aprender" or "I Want to Learn" campaign dedicated to promot- ing the importance of education among the Hispanic community. The campaign is giving away a $5,000 scholarship each month through December.
Students must create a photo, video or social me- dia post illustrating or describing what motivates them to pursue education or what would make a positive impact on their education, school, community and future. Post submissions to Facebook, Twitter or Ins- tagram with the hashtag #QuieroAprender or upload posts to getschooled.com/Univision.