Sugar skulls, salsa highlight 'fiesta'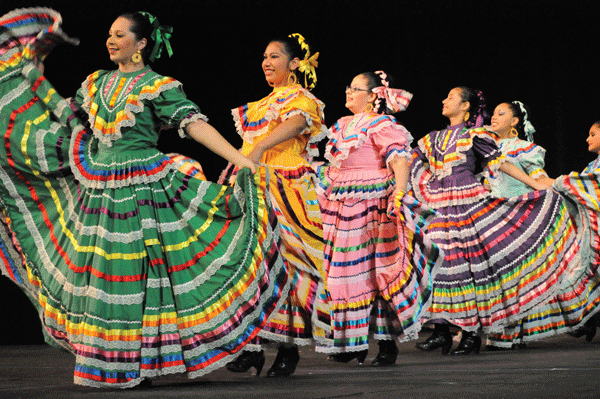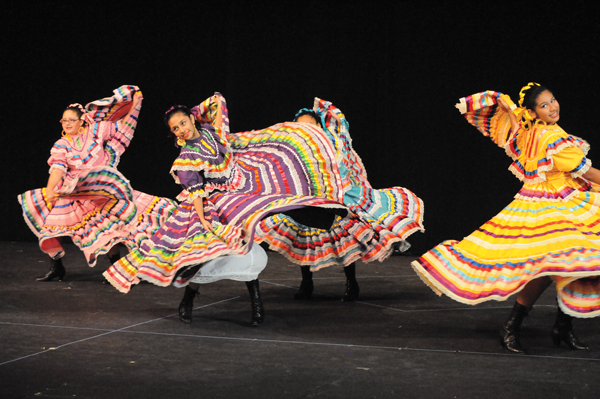 By Andrea Carrizales
Eastfield kicked off Hispanic Heritage Month on Sept. 16 with a "Dieciseis" celebration of Mexican Independence Day at the Pleasant Grove campus.
During October, the Office of Student Engagement and Retention is hosting a variety of events designed to celebrate Hispanic heritage and inspire students with the merging of academic studies and cultural diversity. Although the national celebrations end on Oct. 15, the college will continue celebrating until Nov. 12, when students from the Spanish
Honors classes will have their final oral presentations, open to the public.
As a different take on the yearly celebrations, OSER is adopting "Energizing our Nation's Diversity" as the theme for the month. Its main goal is to promote cultural diversity and encourage a broader perspective among students, OSER Dean Courtney Carter-Harbour said.
Carter-Harbour said she is especially excited for the visit of Latino slam poet Joaquin Zihuatanejo on Oct. 27.
A native of East Dallas, Zihuatanejo grew up in "El Barrio," and his early experiences in Hispanic culture are present in his poems, written in English.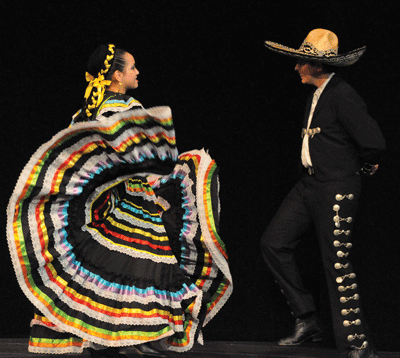 "I'm excited about that connection with our students," Carter-Harbour said. "This is someone who has pursued a career in the arts and achieved success. He is very talented and he comes from this neighborhood,. So I think it will be inspiring for our students to hear him talk about his journey but then also perform some of his works."
Zihuatanejo has appeared on HBO's "Def Poet" and is a National Poetry Slam finalist. In 2008, he won the Individual World Poetry Slam Championship.
A salsa-tasting with Chef Lydia Gonzales on Oct. 21 is another event that has members of the Hispanic Heritage committee — responsible for the planning of the events — excited.
"They're going to have salsas from different areas of the world and will give lectures about the origins of salsa and why things are created to taste a certain way from certain regions of the world," committee member Philip Bueno said.
Gonzales' presentation will inform students about different global ingredients and tastes.
"I think she'll do a good job really broadening our perspective from a culinary point of view," Carter-Harbour said.
On Nov. 2, Eastfield will celebrate "Dia de los Muertos," or Day of the Dead. This is a day for people to pay tribute to family and friends who have died.
At first a Mexican holiday, this practice has extended into Brazil and Spain and is acknowledged in many other countries around the world.
On that day, OSER will have a Hispanic heritage trivia game and traditional Mexican sugar skulls for students in the Pit.
Students will have the chance to see traditional folklorico dances on Oct. 12. Existing campus activities such as the Recital Series and the Foreign Film Series will feature live music and a movie presentation on Oct. 14 and 15, respectively, to commemorate Hispanic culture.
Events involving academics include an Economics of Immigration panel on Oct. 7 and a presentation on "Dia de los Muertos" by history professor Kat Reguero on Oct. 28.
Hispanic Heritage Month was proclaimed a national celebration in 1968. Eastfield began celebrating when the college