'Maltese Falcon' captivates with attention to detail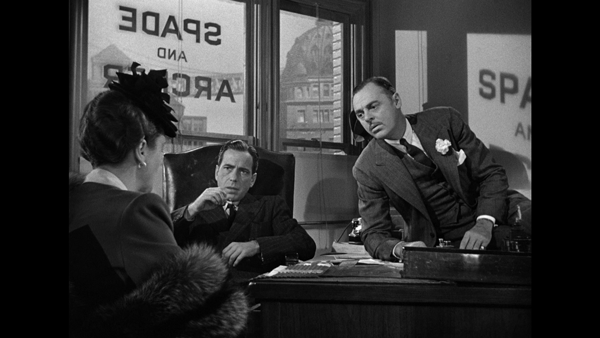 By Andrea Carrizales
This year's common book, "The Maltese Falcon" written by Dashiell Hammett, promises an interesting plot, intriguing characters and a great read for book lovers. A charade at large, "The Maltese Falcon" will have its readers trying to discern the truth from the lies and connect the dots — most likely unsuccessfully — that lead to a surprising ending.
Hammett was born in Maryland in 1894. He left school when he was 14 years old. After working several jobs, he became part of the Pinkerton National Detective Agency before enlisting in the Army during World War I.
After the war, Hammett left the North for San Francisco. This 1920s San Francisco appears in many of his stories and is the setting of the 1929 "The Maltese Falcon."
In Hammett's obituary, The New York Times called him "the dean of the … 'hard-boiled' school of detective fiction." Hammett also created the characters Nick and Nora Charles of "The Thin Man" novel and subsequent movie series and the Continental Op, the unnamed detective in "Red Harvest" and "The Dain Curse."
Plot
The story begins when Ms. Wonderly enters detectives Sam Spade and Miles Archer's consulting office, asking that one of them follow Floyd Thursby, a dangerous man who Wonderly claims has eloped with her sister. Miles takes the job and later that night he and Thursby are found dead.
The morning after the incident, Spade meets with Wonderly, whose real name turns out to be Brigit O'Shaughnessy, and discovers she fabricated the story from the day before. She had travelled herself with Thursby from Hong Kong, but he betrayed her after landing in San Francisco and she wanted to know his whereabouts.
Claiming that she doesn't trust Spade, she manages to keep him as her protector without revealing her story to the reader.
After meeting Joel Cairo, a past acquaintance of O'Shaughnessy, Spade learns that both are looking for a black figurine of a falcon, thought to be in possession of Thursby before he died.
Later, Spade meets Casper Gutman, a rich man who had employed O'Shaughnessy, Thursby and Cairo to obtain the figurine for him. Gutman explains that the falcon is a precious relic with great historical value dating back to the 16th century and invaluable monetary value.
The story develops around these four characters, who struggle to find the falcon through lies, deception and complicate the job by holding important information to themselves.
Review
For any avid reader, "The Maltese Falcon" will hold them glued to their books.
The main characters' flaws —infidelity, manipulation and greed, just to name a few — combined with their determination to obtain the falcon, give way to an exciting succession of events.
Hammett adds unanticipated elements that, although not of great importance, add character development and complicate the story to different degrees.
His ability to draw a detailed picture of San Francisco consistently throughout his book aids in giving life to the plot.
The end connects all the dots together in a masterful way. However, no one should skip to the last page, for the whole book develops the story gradually,perfect for a relaxed weekend reading.
Legacy
"The Maltese Falcon" has been regarded as one of the best detective stories to ever be written.
Its story has been translated into film several times beginning 1931, a pre-code Hollywood film, which held true to the story but was censored due to its sexual references and homosexual themes. Until 1966, the unedited film could not be shown in the United States.
In 1936, Warner Bros. produced "Satan Met a Lady" a light, loose version of the story.
The most well-known version is "The Maltese Falcon (1941)," a film noir movie starring Humphrey Bogart as Spade and Mary Astor as O'Shaughnessy.
This has been praised as the first major American film noir movie and holds a loyal audience as it gets close to its 74th birthday.