EFC's men's retention efforts expand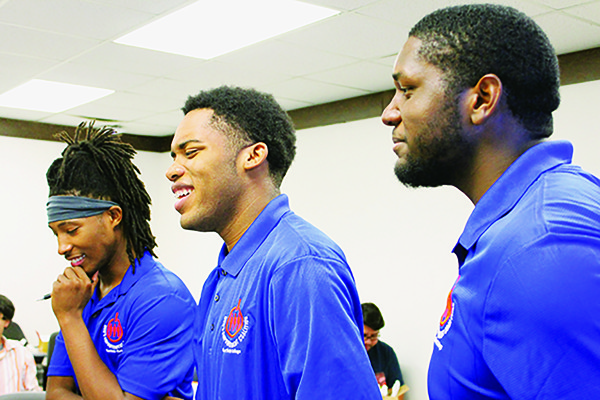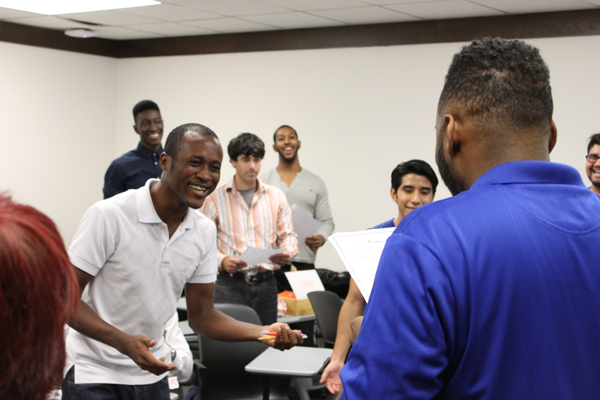 By Parker Ward
The Men's Empowerment Coalition and the Office of Student Engagement and Retention are collaborating to enact a new initiative called Men's Achievement, Leadership, Empowerment and Service.
The DCCCD originally created the African American and Latino Male Initiative to retain minority men and help them graduate.
However, OSER Executive Dean Courtney Carter-Harbour and MEC advisor Courtney Brazile changed the acronym to MALES in order to encompass all men on campus rather than just African-American and Latino men.
Although MALES is a new program, Brazile's MEC will still be active on campus, organizing events and mentoring students.
"The MALES program is designed to engage and retain male students by involving them culturally, academically and socially both on campus and in the community," Brazile said.
The MEC is making some changes in leadership under the guidance of MALES. Rather than having elected positions, the MEC will have appointed community leaders who will be in charge of professional development, social responsibility, peer mentoring and sports and recreation under Brazile. The committees headed by these community leaders will plan events and initiatives on campus and in the community.
The new leadership system is doing well, said Jaquan Telfor, co-chair of sports and recreation.
"Each leader is really dedicated to their part," Telfor said. "This year, we have a lot more dedication and people willing to help others."
These committees are a great way to get involved on campus, Brazile said.
"We want every male student that joins the MEC to become a part of one of these committees so that way they are actually involved," he said. "I think that will actively help and engage and retain these guys so not just have them sitting in a meeting, but be on a committee."
Brazile founded the MEC in 2012 and has since been able to create a supportive community for men on campus. Social Responsibilities Chair for the Men's Empowerment Coalition Dillan Johnson hopes to keep it going.
"This year, we really want to get people together and get them communicating and get them involved in the school so that they are opening up opportunities to help themselves and also using their strength to help their peers," Johnson said.
Brazile hopes to make sure that the group isn't limited to just minority men.
"Here with our male initiative, and there are also others who follow the same pattern, they want to have more of a program that has strategic initiatives in place to help minority males but doesn't exclude a male that wouldn't consider themselves a minority male or a man of color," Brazile said. "We want it to really encompass everyone."
The MEC is putting increased emphasis on peer mentoring this year. The MEC students will be mentoring students in Eastfield's early college program as well as the local charter school, A+ Academy, while mentoring one another.
Brazile hopes to inspire male students to accomplish their goals through mentoring.
"The primary purpose of the MALES program is to make a life-changing impact one student at a time," Brazile said. "We want the students who are involved, whether big or small to feel cared about, to feel important and to feel like they have someone to talk to."
Telfor says believing in each other is really inspiring.
"I feel like when I hear positive words from [Brazile] and see other people believe in me, it makes me want to move forward," Telfor said.