Movie Review: Off-color humor bogs down 'Spy'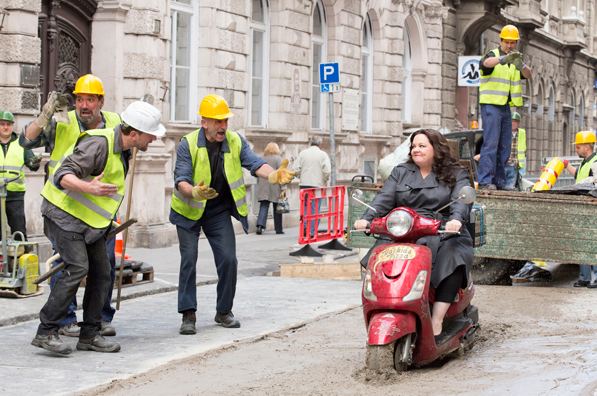 By James Hartley
"Spy," a star-vehicle for comedienne Melissa McCarthy, is sure to make some audience members laugh but also certain to make others cringe.
Susan Cooper (McCarthy) is a CIA analyst working for agent Bradley Fine (June Law) and alongside Nancy Artingstall (Miranda Hart) from a basement in Washington, D.C. When an agent is killed by Rayna Boyanov (Rose Byrne), the daughter of an arms dealer who had his hands on a nuclear bomb, everything changes for Susan.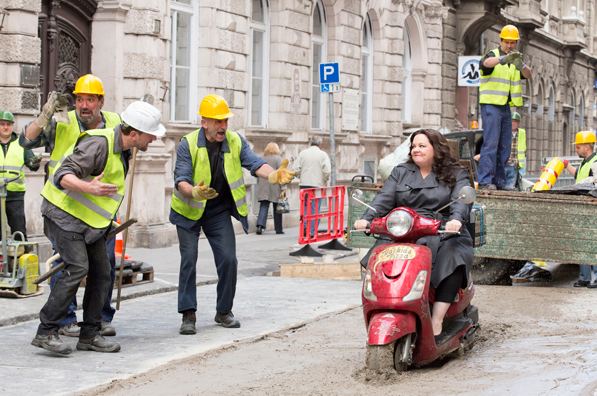 Rayna says that she knows the identity of every major CIA agent, so Susan, unknown as a field agent, volunteers to track her down.
Scenes such as an agent sneezing and accidentally shooting a villain in the head and Nancy charging a stage to try to kiss the rapper 50 Cent will surely elicit laughter from the whole crowd.
"Spy" doesn't have a dull moment, though many raunchy ones, such as when Susan discovers pictures of a man's genitals while scrolling through recovered surveillance photos. The sexual humor doesn't always miss the mark. Some of the more mild jokes add comedic value. But characters such as a fellow CIA agent who repeatedly gropes Susan are likely to make viewers groan.
Some moments are gross but hilarious, such as when Susan accidentally knocks an attacker off a balcony and impales him before vomiting on him. The level of comedy derived from this string of events will depend on the individual viewer.
Though marketed as a comedy built for anyone looking for a good laugh, "Spy" is intended for a very specific audience seeking raunchy, sexual comedy. Fans of McCarthy will find that this movie lines up very well with her previous works, such as "Identity Thief."
The sexual content and profanity for the most part add nothing to the story or comedy of the movie. Rather, the funniest parts of the movie are the mishaps of the CIA operatives, such as when one catches their jacket on a door and falls, ruining a surprise attack, or getting secret identities like an elderly cat lady who sells tons of Mary Kay.
Ultimately, "Spy" is a funny movie that could have been better if it weren't so raunchy. Considering this type of content is typical of McCarthy and director Paul Feig, most moviegoers will not be surprised.