Thursday forum to address elimination of Student Life Office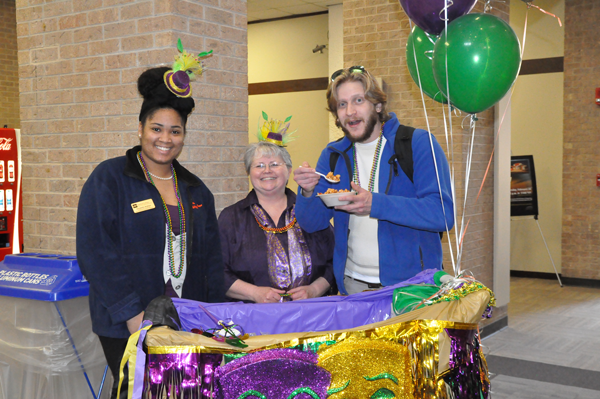 By James Hartley
The Student Government Association will hold a forum Thursday, June 4 to discuss recent changes to the Office of Student Life.


The week of May 18, Student Life was absorbed by the Office of Student Engagement and Retention. Student Life Director Judy Schwartz and her assistant, Norma Mendoza, were removed from their jobs.
Outraged students and alumni launched a Facebook page, Students4StudentLife, which swelled to more than 300 members overnight. Many met off campus May 23 to discuss the changes and draft a plan to seek answers from Eastfield administrators, which prompted scheduling of the forum.
The forum will be at 12:30 p.m. June 4 in S-101.
Students expressed dismay about the removal of Schwartz and Mendoza.
"That was her hard work and effort that made our SGA the most professional in the state of Texas," Rameez Sohail, an Eastfield student elected the president of the Texas Junior College Student Government Association, wrote on the Students4StudentLife page. "It was her encouragement and support to someone to run for the president's office and raise the flag of Eastfield College in the state of Texas."
Student Michael Heggie said he does not believe OSER staff can replicate the relationships Schwartz and Mendoza built with student.
"You're going to have to replicate those deep emotional bonds that people have [with Judy and Norma]," he said. "This is a testament to Judy, that we are all here."
Confusion has fueled the outrage, SGA President Danny Lam said.
"I think that the whole reason for all this commotion is that someone used the word 'fired.' I think that's what sparked all of this," he said.
Executive Dean Courtney Carter-Harbour said that Schwartz and Mendoza are still employed until the start of the fall semester, though they are not on campus, and may apply for open jobs throughout the Dallas County Community College District.
"While I understand and appreciate and respect the mentoring in relationships that both Judy and Norma have provided for students, at the same time, I think that this change has been made into a personnel issue, and it's not a personnel issue," Carter-Harbour said.
Schwartz and Mendoza did not respond to requests for interviews.
Student Life has been under the umbrella of OSER since 2014. Last month's change is meant to integrate its programs better with OSER's, such as first-time student orientation, first- and second-year student engagement activities, service learning and common book, Vice President Michael Gutierrez said in an email to college employees.
Carter-Harbour, who oversees OSER, said her staff plans to continue the work of Schwartz and Mendoza, developing personal relationship with students and expanding on them with programs such as peer mentors and retention activities.
The changes are an effort to better reach more students and increase coordination between student resources and teacher teachers, she said.
"I would say it's probably more comprehensive," Carter-Harbour said. "We have a broader package of services. Nothing is going away from the traditional Office of Student Life model. We've just expanded that model."
Members of the Students4StudentLife group plan to honor Schwartz and Mendoza with a dinner and create a scholarship in their honor.