'Ex Machina' director: Selling small films takes work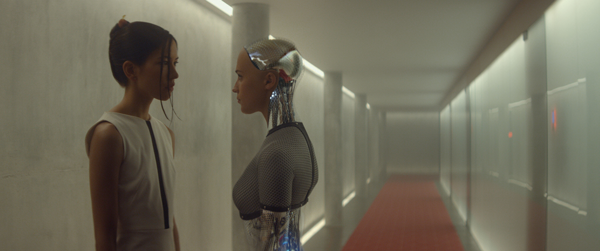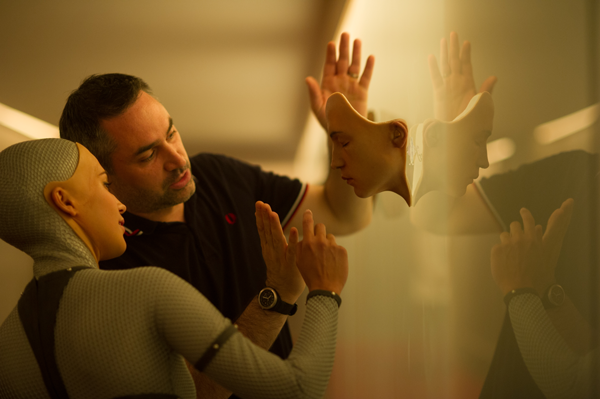 By James Hartley
Films are in a weird place right now. With social diversity so high and so many people looking for less conventional films that cater more to their individual tastes, independent filmmakers have more and more opportunities to expand and reach bigger audiences. But they don't have the budget for advertising and press stunts when the films are complete.
The advantages of having studio backing for a film primarily involves money. With more money you can have bigger, better sets and effects, actors with big names and even bigger reputations, a large crew of experienced, professional men and women for production and still have the currency left over for advertising when the film is in post production.
This can often mean independent films such as Alex Garland's latest, "Ex Machina," won't get the attention they deserve. The acting is there, the story is certainly one of the best in a while and the visuals are stunning. But word of mouth will only get a film so far without proper funding.
The thriller focuses on two programmers: Caleb (Domhnall Gleeson, "Harry Potter" and upcoming "Star Wars VII") and Nathan (Oscar Isaac, "A Most Violent Year" and "Star Wars VII") and a cyborg woman named Ava (Alicia Vikander, winner of a Guldbagge, the Swedish version of the Oscars).
"I try not to bullsh*t about this stuff," Garland said. "I'm here trying to sell an independent movie, which is a small movie. Whatever happens with this film, our top, top box office that we could get in the full life of this movie is a fraction, a small fraction, of day one of 'Avengers.'"
Just look at the budget difference between "Ex Machina" and "Avengers: Age of Ultron." "Ex Machina" had a budget of roughly $12 million, while "Avengers: Age of Ultron" had a budget of $250 million. That makes a huge difference.
"What I wish is that I didn't have to talk about it at all," Garland said, "that the film would just exist on its own merits."
Unfortunately, that doesn't happen. It requires a lot of work. Garland is on phone interviews and talking to journalists all day about his film, getting the same questions over and over.
"The truth is that the questions I keep getting are in some ways a relief because I feel like I know where to go, you know? I've got an answer available," Garland told me. "I got a question about the use of a Jackson Pollock in the film. And it was something I hadn't answered a lot 'cause I thought, like, sh*t, cause I don't want to f*ck this up. … I kind of want this indie movie to survive."
It's a balancing act. And for Garland, with this movie so deeply rooted in his past, the desire to make this film survive and succeed is extremely powerful. Having been born in the '70s, Garland says he grew up with computers, watching them grow and become more sophisticated as he grew.
"The start of the movie is, I'm guessing kind of when I was 11 or 12," Garland told me when I asked him when he had the idea for the film. "When I was 11 or 12 my parents got a home computer, and I did some basic coding on it, just trying to understand stuff."
That's when the idea of a self thinking computer was born in Garland's mind.
"I would input programs that were kind of a Q&A, and this film traces itself back to that," Garland said.
Garland said that as the programing grew it became complicated, but there would be moments when it would feel like he wasn't talking to a computer, even though he knew it was the computer because he'd created the whole system himself.
"I think that stayed with me and in some respect this film is kind of playing out that sort of sense of … wonder that I had when I was 11 or 12," Garland said.
"Ex Machina" opened in April and continues to play in some theaters.