Festival Applauds songs, words, art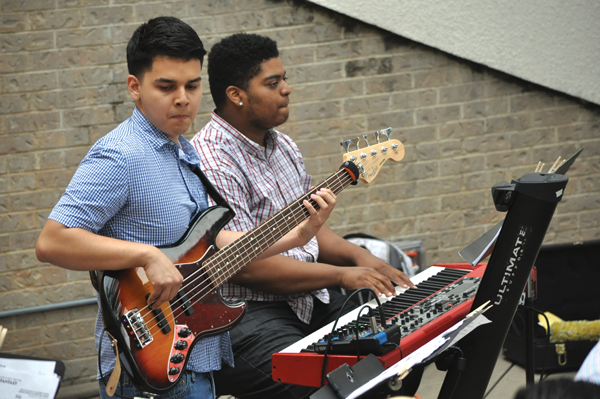 Candid Campus
The Literary and Fine Arts Festival filled the campus with music, dance and discussion of the arts during the week of April 20.
Arts in Action featuring Jazz Under the Stars attracted 200 people, launched the Arts Collective, an umbrella for Eastfield's visual and performing arts, and raised $500 for art student scholarships.
More than 20 poets competed in The Et Cetera's poetry slam, while Kyle Stewart talked to an overflow room about tea.