Documentary exposes college rape, cover-ups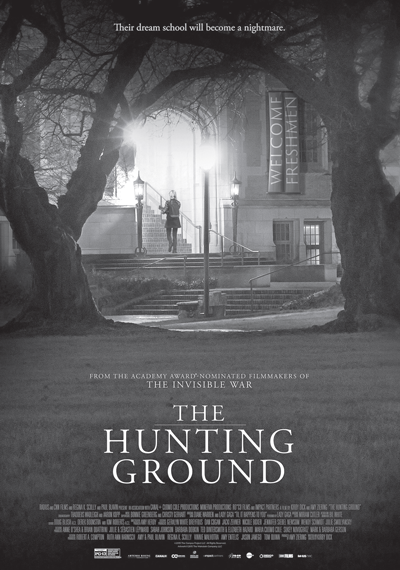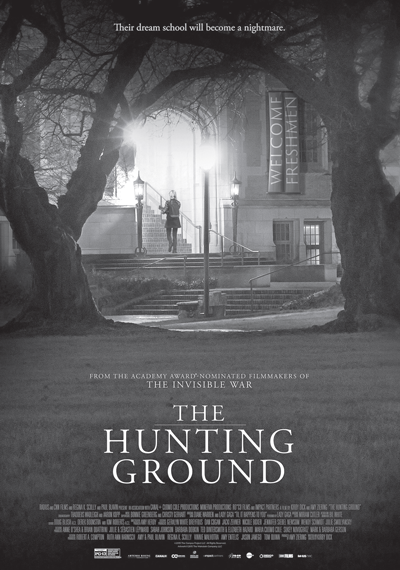 By Courtney Schwing
"The Hunting Ground" begins with an array of young people anxiously looking at their computers and raiding their mailboxes. They celebrate with their families as they realize they have been accepted into their college of choice.
A montage of freshman orientations follows, spliced with college presidential welcome speeches beneath a male voice-over.
"What happens in college stays in college."
"The Hunting Ground" illuminates campus rape by utilizing facts and giving fair representation for opposing parties, allowing them to speak for themselves. Unfortunately, the information brought to the table clearly reveals that rape is one of America's dirtiest secrets even at the most elite institutions of higher education.
This documentary follows two students who attended the University of North Carolina at Chapel Hill: Annie Clark and Andrea Pino, who is a first-generation college student.
Andrea was raped on campus during her sophomore year. Annie was raped on campus before classes had even begun.
"The Hunting Ground" explores their monumental journey on exposing the University of North Carolina's mishandling of campus rapes and their crusade to encourage victims to file Title IX complaints against other universities who ignored or mishandled their rape cases.
The film crew simultaneously interviews other victims who have been raped or sexually assaulted on campus while exploring the disturbing efforts of colleges and universities to cover up the crimes.
Most shocking are the statistics that are strategically placed throughout the film. 78 sexual assault reports at UC Berkeley resulted in only three expulsions, 155 reports at Dartmouth ended with only three expulsions, 136 reports at UNC were met with zero expulsions and Stanford, ranking highest with a whopping 259 reported sexual assault cases, only had one expulsion.
If you still feel comfortable sending your child to college now, just wait.
The directors of "The Hunting Ground" interviewed three male rape survivors, debunking the common belief that rape is exclusively a woman's problem. According to the documentary, one in 33 college men will be sexually assaulted. Since only 5 percent of campus assaults are reported, the statistics may be lower than reality.
I sat in the nearly empty theater crying. Not because the documentary producers had successfully pushed their unbiased agenda down my throat, but because of the chilling truth. I watched nearly 40 people tell the world of the inhumane crimes committed against them and how their colleges or universities denied them justice. The institutions often try to cover up these cases in an attempt to protect the university's credibility, which directly influences federal funding and donations from alumni.
These actions from colleges discredit the victims of sexual assault and allow their attackers to continue living unscathed.
Famous universities such as Harvard, Notre Dame, Florida State University, the University of North Carolina, the University of California Berkeley, Occidental and St. Mary's were sites of many of the sexual assault scandals. They refused to be interviewed for the documentary.
"The Hunting Ground" expounds that fraternity men are three times more likely to commit rape than other college men, that women in sororities are significantly more likely to experience sexual assault and that one in eight college students live in Greek housing. However, according to an interviewee in the documentary, the colleges and universities won't dissociate themselves from Greek housing. Fraternities and sororities mean less expenditures on housing for colleges and universities. By endorsing Greek housing, the institution can save money.
At the expense of women and men who are raped in Greek housing or through Greek-affiliated affairs, Greek Life directors are often bribed to keep silent about rape and sexual assault by the college.
One interviewee, an ex-brother from a fraternity at Dartmouth, said that the brothers appeared to take pride in having a predator-prey relationship with the women attending the fraternity's parties.
Many of the assaults that occur in fraternity houses are gang rapes where the victim has consumed large amounts of alcohol.
One of the essential messages of "The Hunting Ground" is that colleges and universities need to take responsibility for the rapes on their campuses and put the well-being of their students before their funding.
With the help of UC Berkeley student Sofie Karasek, Annie and Andrea went on to form the organization End Rape on Campus. Together, they coordinated two 31-person complaints against UC Berkeley. Both Annie and Andrea contributed to the structure of the Campus Accountability and Safety Act, not yet passed by Congress.
The denial of rape and sexual assault on campuses forces students, faculty and the community to take these issues upon themselves. Where is the institution in these matters and why are they not taking responsibility? Why are parents sending their children to academic institutions where they can not only be raped, but be told that it is their fault and that their assailant will not be punished?
"The Hunting Ground" was written and directed by the Oscar-nominated documentary film director Kirby Dick and plays an integral role in educating America on some of the biggest cover-ups in our society. This documentary dares to draw the battle line for the voiceless against the country's most elite and powerful academic institutions.
The journalistic skills displayed by Dick and producer Amy Ziering are astonishing and prolific. This film is proof that both journalistic and moral integrity still exist.