Active student earns campus leadership award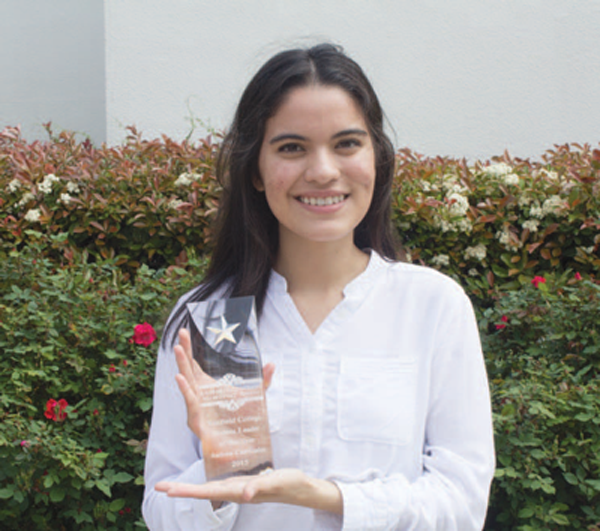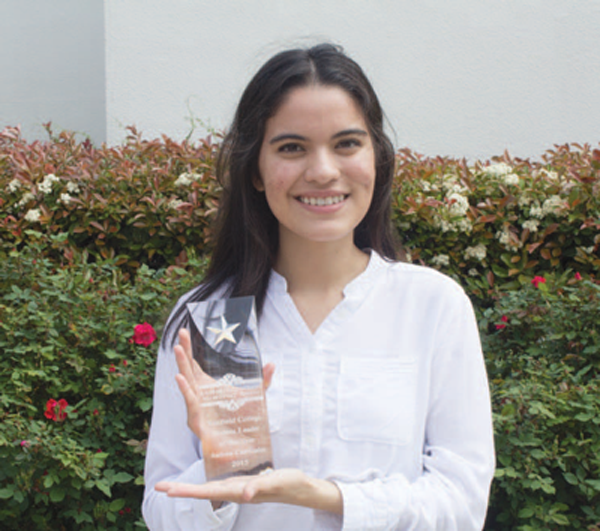 By Nicole Ceron
Andrea Carrizales, Eastfield's Student Leader of the Year, grew up in Mexico until the age of 15, when her family decided to move to the United States to achieve a better future.
"When I lived in Mexico as a child, I never really thought about the environment being dangerous," Carrizales said.
It wasn't until she moved back to Mexico after high school that she realized how dangerous the country had become.
At the time Mexico was the only option for Carrizales to continue her higher education. College is much more affordable in Mexico than the United States.
But she desperately wanted to pursue college in the United States. She obtained a visa and paid additional fees as an international student, but she couldn't work because she wasn't a U.S. resident.
"I was fortunate enough to get my permanent residency that same year," she said.
This made her eligible for financial aid and work.
Carrizales works at Eastfield College as a peer mentor at TRIO Student Support Services and for The Et Cetera student newspaper as the Life & Arts editor.
Her involvement with Eastfield goes much further than just work.
Carrizales is also a part of many clubs and organizations; including the Gay Straight Alliance, LULAC, Phi Theta Kappa, Rotaract, the Honors Program and the International Student Club.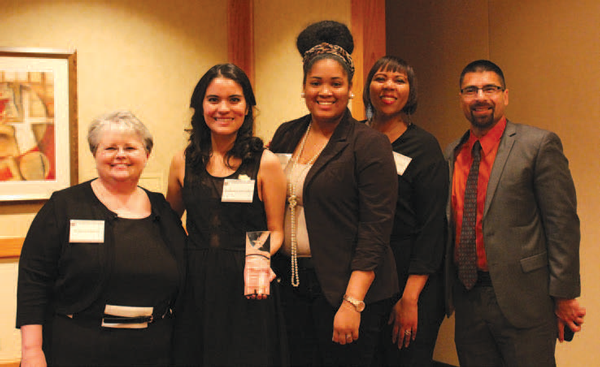 Unswella Ankton, club coordinator presents Andrea Carrizales with her award.

In the fall Carrizales became the Rotaract's Club's representative in the Student Government Association. Since joining, she has made a significant impact in the organization, said SGA President Danny Garcia.
"Since the moment she's been part of SGA she's been a really active member," he said. "She's always trying to help out at events, volunteering."
Carrizales founded and is chairperson of the Beautification Committee, responsible for improving aesthetics of the college.
"I really admire how she takes initiative," said Judy Schwartz, director of Student Life. "She gathered others around her, which is what a leader does: communicate their vision so that things start to happen. … And now we have a committee that will probably stay in SGA even when she's gone."
Unswella Ankton, club coordinator, said she thought Carrizales was reserved when she first met her. After working with her, Ankton was impressed by the amount of accomplishments Carrizales had achieved and her extensive involvement in the college.
"She had more than just a dream," she said. "A lot of us say, 'This is what I want to do; this is what I want to do.' But not a lot of us say, 'This is what I'm currently doing to get there.' And she has that."
Carrizales said that she has been impacted by almost everyone she has met.
"Everybody just brings forward something interesting and something different, and I try to take whatever I can and learn whatever I can from them," she said.
She also mentioned her father as an inspiration.
"My dad always believes in keeping a balance, and I think that's one of the most important things I've learned from him," she said.
Carrizales said that she would like to motivate her sisters, Maria and Priscila.
Priscila Carrizales thinks her sister is a great person who has inspired her throughout her years.
"I enjoy how she always somehow finds time for me and my other sister," Priscilla said. "She's always pushing us to do our best and I love that about her. … I'm so proud of her. She is truly a leader."