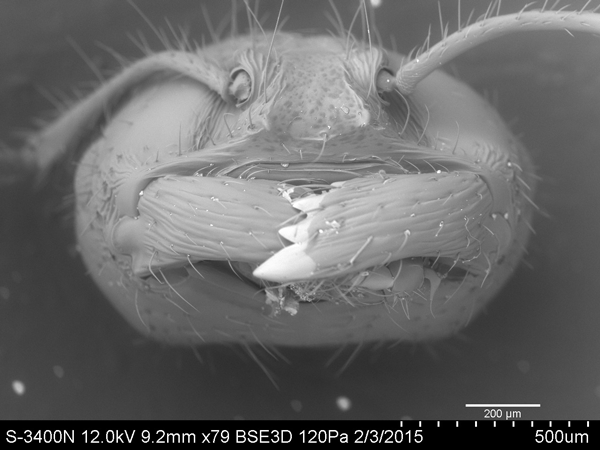 By Brandon Wagner
For his latest project in Eastfield's Scanning Electron Microscope Lab, Professor Murry Gans has enlisted dozens of elementary school students as his assistants.
Gans, the lab coordinator and an adjunct biology instructor, created an ant population survey for the Rockwall and Mesquite areas. Motley Elementary, just across the road from Eastfield, has already started work on the project.
"The survey will consist of fourth-grade classrooms collecting ant specimens," Gans said. "These ants will be sent to Eastfield to be examined by our students in the microscopy lab."
Eastfield students will identify and catalogue the ants using two electron microscopes. When that work is complete, Gans and his students will Skype with the schoolchildren to explain the results of the survey.
"Hopefully, this will show them that science is something that is approachable while being interesting and fun at the same time," Gans said.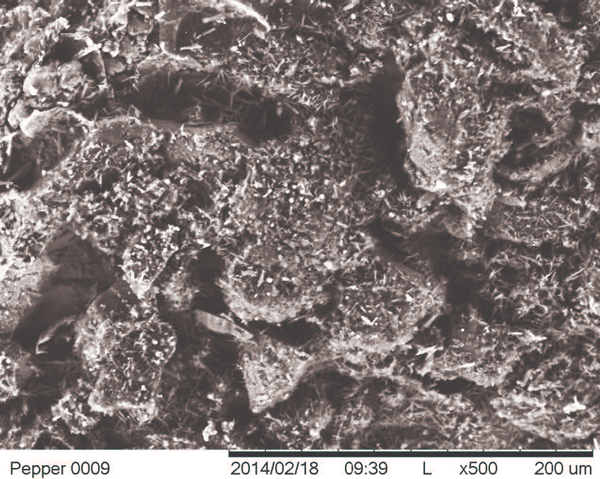 The children's work will increase the scientific knowledge of ants in Texas, Gans said.
"When we look at the areas around Dallas, like Rockwall, there are less ant species identified there," he said. "We actually see many more ant species identified in West Texas around the Big Bend area… The lack of information is because there is little research conducted in areas that are not national parks or do not contain universities."
Electron microscopes are several magnitudes more powerful than a standard light microscope. Light microscopes achieve about 2,000-times magnification. Electron microscopy beams electrons to create images of objects, allowing much higher magnification.
With these tools, Gans is able to see into a world normally impossible to perceive. He opens his lab up to any Eastfield students interested in using it. Eastfield is one of the few community colleges in Texas that have electron microscopes.
"My goal is to turn the Microscopy Lab into a full-time entomology research lab that will provide our students with an authentic, hands-on research experience," Gans said.
Biology major Sable Gunter said the skills he learned in Gans' lab will benefit him as he pursues his degree.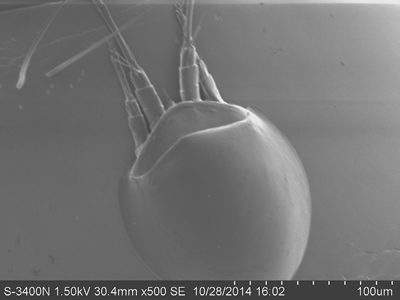 "When I worked on an ant research project, Professor Gans was there every step to guide and mentor me through the research process," Gunter said. "I really felt like I was part of something important and that I contributed to the scientific community."
Students interested in using the labs in C-350 should contact Gans for appointments.
"Working in the microscopy lab reaffirmed my passion for science and motivated me even more to keep pursuing a science degree," Gunter said. "The skills I learned will benefit me in the future as I take my science degree to the next level."