Dallas College leads effort for autism awareness
Dallas College is ramping up its efforts to raise awareness of autism spectrum disorder and accommodate students on the spectrum. 
The college's measures include resource fairs organized across all seven campuses, accommodations for academics and collaboration with organizations that assist autistic individuals. 
"We just want to put a spotlight on it and make people aware of this diagnosis, and that it's not really a disability," said Vivian Davis, case manager for Accessibility Services at Eastfield.  "People just learn and think differently from us."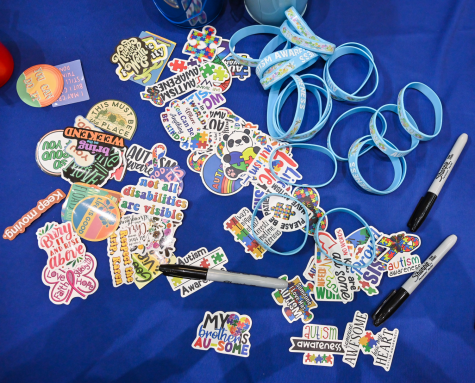 According to Davis, 3,000 students at all seven campuses receive accommodations from Accessibility Services, and 10% are autistic. 
"Even though they come to our office, a lot of them don't receive services because once they get here and get comfortable, they really don't need much from us," Davis said.
Davis said it's important for employees and students to understand that conflicts involving an autistic person can easily be avoided. 
"If someone is acting different, it's not necessary to call the police or get us involved," Davis said. "If someone's doing something like making noise or doing something inappropriate, you can just tell them to stop whatever they're doing."
Such incidents happen at least twice a semester on campus, usually involving a student unknowingly causing a disturbance in a classroom or hallway, Davis said. 
The Project HOPE Foundation estimates that 1 in 36 children are autistic, and males are four times more likely to be diagnosed with autism than girls. Symptoms of autism can be displayed by children aged 10-18 months, including deficits in social communication and interaction, repetitive patterns of behaviors and activities, insistence on sameness and strong interest in sensory elements of the environment. 
Eastfield offers resources to help autistic students integrate with the campus environment.
"
We just want to put a spotlight on it and make people aware of this diagnosis, and that it's not really a disability.
— Vivian Davis, case manager for Accessibility Services at Eastfield College
Brandi Ragsdale, a professional counselor at Eastfield, co-leads a social skills group of autistic students. In this group, she has students engage in activities that improve their skills and prepare them for academic endeavors.
"We work with students on developing work, recognizing social skills, emotional intelligence, nonverbal and verbal communication skills, improving those skills, and getting feedback," Ragsdale said. "We also help people with having interactions with your neurotypical partner, whether it be staff or students, for practice."
Ragsdale said the group has made a difference for students socially and academically, even after leaving Eastfield. 
"We've gotten a lot of good feedback from UNT saying that when they've had some of our students transfer up there, those students have been more successful on campus and in classes," Ragsdale said. "And they said that the students in their program who have come from Dallas College are more likely to complete their degrees than other students."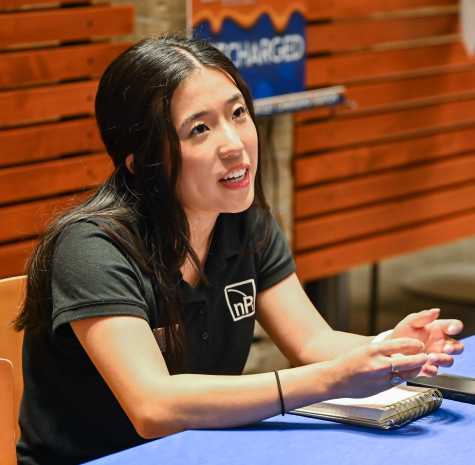 Caitlin Do, marketing and events coordinator at the nonPareil Institute, a post-secondary nonprofit organization that assists adults with autism by offering technical training in 2D and 3D art, self-advocacy, communication and social engagement opportunities, participated in a recent autism resource fair at Eastfield. 
Do said awareness of students with autism spectrum disorder is "super important. She said there is a societal stigma that causes some of the issues many autistic people face, such as anxiety, depression, bullying and discrimination.
"I think a lot of people just aren't fully aware of what individuals with autism are like and what they're capable of," she said. They're truly all incredible people, and hopefully, we spread that awareness and acceptance for this community." 
Many autistic people trained at the nonPareil Institute have succeeded in their chosen careers. 
"Some of them end up becoming full-time staff members in the future," Do said. "They work towards becoming an instructor, or they'll move on from the program, and they will get a full-time job in something that they're passionate about."
While Do is encouraged that people have become more accepting and aware of autistic people and what they go through, she believes there is more progress to be made. 
"More workplaces are being more inclusive to those on the autism spectrum, but definitely a lot more can be done to be more accepting and aware of this community by being more open," she said. "Companies are slowly hiring those on the autism spectrum."
The advice she gives to people with autism is just to be yourself.
"Let people listen to who you are," Do said. "Show how unique and awesome you are."