Posthumous content is ruining artists' legacies
"When I'm gone, please don't release any posthumous albums or songs with my name attached. Those were just demos and never intended to be heard by the public." This is what Anderson Paak has inked on his arm.
I'll admit I gave a disapproving nod when I first saw the news scroll by on Instagram. At the time it seemed a bit overdramatic, but after living through the release of Pop Smoke and XXXtentacion's posthumous music and recent announcement of an NFT collection in honor of what would have been J. Dilla's 49th birthday, I think Paak's message has finally set in.
It's an unfortunate reality that the music business and an early untimely death seem to go hand-in-hand. From Robert Johnson's deal with the devil to Amy Winehouse's overdose, there doesn't seem to be any discrimination as to time, genre or vice when it comes to those afflicted.
No one can plan for death, so that leaves the question: What is to be done with what they leave behind? 
Paak has made sure there's no confusion on his stance. The preservation of someone's legacy is a delicate task, and all too often it falls into the wrong hands. 
The first two albums by Jahseh Onfroy (XXXtentacion) – "17" and "?" – were well-received critically, and he garnered respect for his willingness to innovate and step outside his genre-imposed boundaries. 
Following his murder in 2018, two albums were released by his estate posthumously, "Skins" and "Bad Vibes Forever," neither of which was as good as his previous two. "Skins" received notably negative reviews compared to its predecessors. It was criticized resoundingly for its failure to carry on with X's creative expansion and its unfinished sound. 
The album did debut at No. 1 on the Billboard Hot 200 list, but I'd chalk that up to anticipation from fans rather than the music's quality. It only took three weeks for "Skins" to fall below "?" on the charts at 31 and 22, respectively. Comparatively, "?" debuted at No. 1 and spent five weeks in the Top 10.
"
When I'm gone, please don't release any posthumous albums or songs with my name attached. Those were just demos and never intended to be heard by the public.
— Anderson Paak
"Bad Vibes Forever" was a similar story when it came to critical reception, for many of the same reasons. Commercially, it debuted at No. 5 on the Hot 200, a real disappointment considering his two previous No. 1 debuts and "17" debut at No. 2. Overall, the album feels more like a cash grab from the estate than a deserving addition to Onfroy's discography.
Unfortunately the exploitation doesn't stop there. About a month after his untimely demise, Onfroy's estate launched his clothing line, starting with a remembrance collection. There's nothing inherently wrong with that, but the numerous uninspired releases of diminishing quality that followed prove there is no passion behind this. 
The legacy of Bashar Jackson, or Pop Smoke, shares a similar fate. After his murder during a home invasion in 2020, 50 Cent signed on to be the executive producer of his posthumous debut album. With his "Meet The Woo 2" mixtape, released just 12 days before his death, landing Jackson his first Top 10 spot in the Hot 200 at No. 7, there were high expectations for whatever was to follow.
Despite its commercial success, "Shoot For The Stars, Aim For The Moon" received worse reviews than Jackson's prior two mixtapes. Many chalk this up to the long list of big-name features overshadowing the drill sound that Pop Smoke had popularized and mastered.
His second posthumous release, "Faith,"  received mostly negative reviews, with critics harping on the same issues as the last album. While it debuted at No. 1 on the Billboard Hot 200, making Pop Smoke the first artist to have two No. 1 albums posthumously, it only took two weeks for it to fall below its predecessor on the charts.
Starting to notice a trend? Yes, there are moments where these stars wrestle past the featured artist that paid their way onto the track and shine through the hasty production slapped on top of their voice memo recordings. But overall, the result is the same: This is a disgrace to their legacies. It doesn't have to end this way, and frankly, they deserve better.
While it's a horrendous act to tarnish what someone has left behind, I have no doubt that money-hungry inheritors will continue to do what's in the best interest of lining their coffers rather than upholding the image of those who can no longer do so themselves. 
Despite the multiple examples we have of awful attempts of posthumous music releases, there is at least one time that it was carried out successfully and respectfully.
After the tragic loss of Mac Miller to laced pills in 2018, fans were devastated. Since his first release at 15, Miller had undergone many creative metamorphoses and matured as an artist, gradually cultivating his own unique style that's on full display on "Swimming," his fifth studio album released just a month prior to his death.
To follow up this album with another body of work that would honor and build upon what Miller had left behind was a task that required an immense deal of grace and tact. Luckily for us, Jon Brion was up to it.
As a producer who had worked with Miller on "Swimming" and had been working with him on his next release at the time of his passing, Brion went on to finish producing the album based on his conversations with Miller and his overall vision for the album.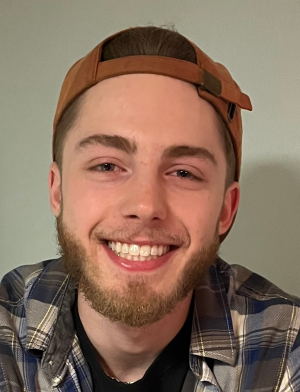 Since its release, "Circles" has been praised by critics and fans alike for its continuation of Miller's artistic maturation and serves as a fitting bookend for his body of work. Other than this, Miller's estate has only made old mixtapes like "Faces" and "I Love Life, Thank You" available on streaming services.
Miller's legacy is secure and unharmed because everything released after his death was either somewhat finished or planned out with a good idea of where to take it when he died and because they found someone trustworthy and capable of finishing his work in Brion. It was the ideal situation. Anything less than this should not be released, and I would consider it sacrilege.
I, for one, have started looking more closely and with a more discerning eye at merch and music released after an artist's death and choose to abstain from supporting contemptible products.  For the sake of preserving the honor and sanctity of music's culture, I hope you'll do the same.