Female Scientists carry torch for progress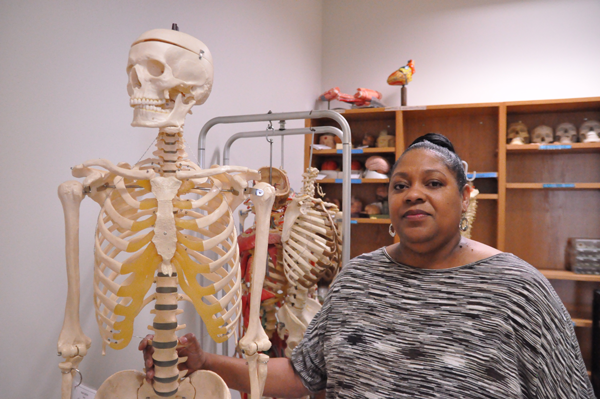 By Braulio Tellez
Scientists make discoveries and change the world. They introduce us to new concepts and inspire us to become someone we could only dream of. Many women in science have been overlooked in the past, and Women's History Month is a great time to highlight those female intellectuals who have impacted the world: Marie Curie, Jane Goodall, Barbara McClintock, Rachel Carson, Lise Meitner, Rosalind Franklin, Mary Anning.
But great women in the sciences have made Eastfield their home, as well.
Dr. Tammy Oliver is an anatomy, biology and microbiology professor who has taught at Eastfield for 21 years.
Oliver found herself pursuing a career in science when she realized her other classes in high school were too easy. She said subjects such as English and history were no challenge for her, but she found science to be a bit harder. The approach was different and required an extra amount of effort and intelligence.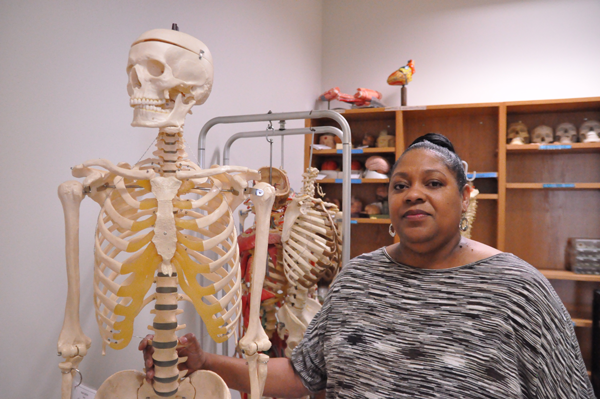 "Science has a different language to it," Oliver said. "It has its own terms and you have to understand that language and be able to use it efficiently. You also have to be pretty good at math. Putting those two together and applying it to a scientific concept in class really made me step back and work a little bit harder on that material."
Oliver earned a master's in biology from Texas Woman's University and said the school did great things for her confidence as a young woman.
"It was a male-dominated world when I was coming up," she said. "If you were a woman in a science class, you were usually going to pursue nursing and in some cases medicine, but never a scientist. When I transferred to TWU, the majority of us were women, although there were a few men. Seeing that mixture of people like me pushing forward really helped me be sure of myself."
While studying at TWU, Oliver worked in a medical lab at the University of Texas Southwestern Medical Center. She was part of the Human Genome Project, an experiment dedicated to determining the sequence of chemical base pairings in human DNA.
"Our assignment was to map and sequence chromosome 11," she said. "I worked with a big group of diverse people and that's all we did. We lined up the genes on the chromosomes, got them in order and told what their location was. It was a special project and something I'm glad to have been a part of."
While in graduate school, Oliver worked at Parkland Hospital making IVs and taught as an adjunct at Eastfield.
She said it was a busy schedule but her passion for her career and her drive kept her going.
"You have to love it," Oliver said. "You'll have cases that are difficult and your love of the job and desire to become that scientist will get you through. You may not have anyone to push you through it and you'll have to push yourself."
Oliver encourages young women to pursue careers in science and said now is a better time than ever to do so.
"I would tell every young woman to be strong," she said. "You can't let any person discourage you because it's going to be hard work. I also think having a strong sense of confidence will help keep you going forward."


Dr. Shizuko "Zu" Watanabe always knew she wanted to be a geologist, but her research on the erupted Japanese volcano Usu as a graduate student in 2000 sealed the deal.
"When I went, the steam was still coming off the ground and I saw a bunch of houses that had been destroyed by pyroclastic materials," Watanabe said. "It was a pretty eye-opening experience at the time and really changed my life. That's when I knew I wanted to get into geochemistry and study the chemistry of magmas."
The eruption of Usu gave her the chance to work firsthand in the field.
"For my research I collected volcanic rocks and analyzed chemical as well as isotopic compositions," Watanabe said. "Using that chemistry and also isotopic valleys, I studied the evolution of magma chambers."
Although Watanabe found her passion for geochemistry out in the field, her calling was in the classroom, teaching students.
As a graduate student at Miami University, she began teaching classes with the encouragement of her adviser, Elisabeth Widom. Widom was a key figure in the development of Watanabe's career and she credits her as an influence throughout college.
"She was very inspirational to me because she taught me everything I know," Watanabe said. "Working with her was fantastic. She gave these very interesting lectures that would always spark my interest. The way she spoke to the class always wowed me. She was brilliant and super nice but she was also super tough."
As a woman in science, Watanabe acknowledges discrimination against women in the past, but believes society has seen progress.
"I think it has gotten a lot better," she said. "I'm pretty sure in the past, if you look at history, it was pretty tough for women. But nowadays I don't think we are uncommon. It's not 50-50 just yet, but we do have female scientists, even on this campus. Our dean is a woman and she is a scientist, so that speaks to the amount of change that has happened."
Physics professor Dr. Kendra Wallis loves science so much that she named her car after a female pioneer in the field.
"Marie Curie has always held a fascination for me," Wallis said. "I named my 2000 Camry after her. I've had her for a while so she's special."
Wallis has been teaching physics and astronomy classes at Eastfield since the fall of 2012.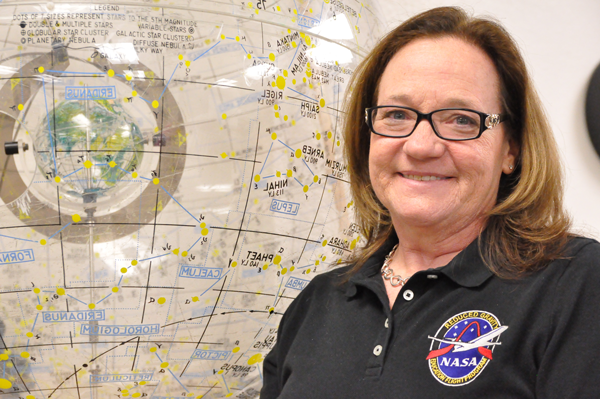 Aside from teaching, she worked with the Department of Energy on a program that tried to lower the level of radioactivity in oil field waste. She also helped in the research of nanostructured magnets at the University of Texas at Arlington.
Wallis recognizes the importance of exposing young women to science and knows it is up to people like her to begin instilling that into new generations.
She is in the process of putting together a conference at Eastfield next November to encourage middle school girls to pursue math and science careers.
"We need to be sure these girls know what choices they're making and what the consequences will be," Wallis said. "The more women that go into science, the higher the level of awareness becomes."
Wallis said that by the time girls reach middle school, they tend to play down their intelligence and succumb to the standards that society has set for them.
She wants to change that.
"Sometimes women choose to not have a family right away because they want to focus on their career and they go to college," she said. "But there are many women who decide to have a child and then go to school once they're done raising their kids. The second decision is much harder because it's tough getting back into school when you've been out so long."
Wallis said she loves teaching physics because she enjoys seeing the light bulb flicker when her students finally understand something.
"It's the 'aha' moment," she said. "When you've explained something a dozen different ways and you're trying to look at it a different way so they can understand and it happens. They get it."