OPINION: Culture shock challenges immigrant student success
When immigrant students are trying to adapt to a U.S. college, there are several roadblocks they face. 
It isn't easy to assimilate to a new country's culture when you're a teenager or young adult. The "age of arrival to the U.S. plays a role in the educational outcomes of immigrant students," according to the Postsecondary National Policy Institute.
If you moved to the U.S. as a young child, your cultural assimilation process began early. But if you already finished high school in Mexico, or were en route to obtain your diploma there, you will encounter barriers that sometimes feel unsurmountable.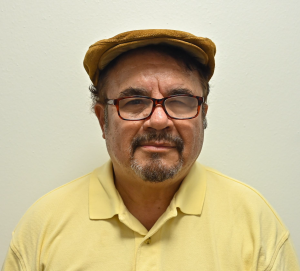 The first barrier is language. Immigrant students who graduated from high school in Mexico and take college-level courses may find the courses especially difficult because their English is not sufficient. In my experience, translating written documents was easy, but speaking and writing the language was not. 
If a student was enrolled in a high school in Mexico but finished high school in the U.S., the difficulties encountered due to the lack of language skills probably impacted them emotionally. Low self-esteem and low academic expectations likely affected their test scores that were needed to enroll in college. 
Dallas College makes a lot of effort to minimize the language barrier by offering Spanish-speaking staff in admissions, bilingual student advisers, personalized guidance assistance and individual coaching. 
However, another barrier is money. Many immigrant Mexican students lack the economic resources to pay for college.
Dallas College has programs like TRIO, Upward Bound, Title V and others that help pay their tuition, but many Mexican high school graduates do not know about them, or do not qualify. If they graduated from a U.S. high school, they might not have enough information either.
The dropout rate of immigrants who enroll in community college is high. Several years ago, I worked as a City of Dallas employee assigned to middle and high schools. 
While coordinating support groups for students at risk of dropping out, I noticed a lot of them were first-generation Mexican immigrants. Some already experienced school burnout due to the energy spent assimilating themselves to the U.S. educational system.
The college experience looked like a very distant and uneasy future.
If they enrolled in community college, the academic pressures in addition to burnout and emotional distress caused massive dropout rates. According to PNPI statistics, in 2016, 19% of immigrants aged 25 and older had obtained a two-year degree or attended some college, compared to 31% of their peers born in the U.S.
When you have some college work in a Mexican university like me, the transition from one system to the other is smoother. However, that is not the case for many Dallas College students. 
Immigrant students should start with English language courses, then add a few other courses, gradually increasing in number and difficulty. They should also look into financial aid as soon as possible to help ease the transition to a new learning environment.
I recommend immigrant students ask college staff about the free Spanish counseling, career planning and all other services available to them. Taking advantage of these could help them graduate or transfer to a four-year institution, independently of the length of time they need to achieve their educational goals.