Mockingbird still relevant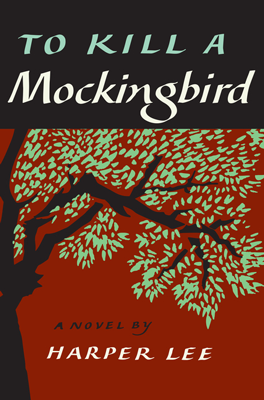 A BOOK TO CONSIDER
Since its release, "To Kill a Mockingbird," the Pulitzer Prize-winning novel by Harper Lee, has been praised as an important piece of American literature. The book was originally published on July 11, 1960, and has since sold more than 30 million copies and been translated into 30 different languages.
Nelle Harper Lee was born in 1926 and grew up in Monroeville, Ala., a small town that inspired the fictional Maycomb in "To Kill a Mockingbird."
"It is a coming-of-age novel," said Nancy Anderson, an English and philosophy professor at Auburn University at Montgomery and friend of Lee. "Harper Lee described it as her love story to a small town. She thought it was disappearing."
Lee discovered her love for writing as a child but pursued a law degree at the University of Alabama. However, in 1949, Lee left without completing her degree and moved to New York to pursue a literary career. There she reunited with childhood friend Truman Capote and helped him research "In Cold Blood."
Plot
"To Kill a Mockingbird" is set in 1936 when nine black men are wrongfully accused of raping two white women. The story follows Jean Louise "Scout" Finch and is loosely influenced by Lee's own experiences. Scout's father, Atticus, defends Tom Robinson, one of the accused rapists. Scout and her brother Jem are wrapped up in the tension of the town over the case and struggle with their emotions and how to deal with the issues of race and truth.
Honors and Pop Culture
"To Kill A Mockingbird" won the Pulitzer Prize, stayed on the best-seller list for 88 weeks and was selected by librarians as the best book of the 1900s. Lee was awarded the Nation Medal of the Arts and the Presidential Medal of Freedom. The 1962 movie adaptation earned numerous Oscar nominations and a best actor Academy Award for Gregory Peck as Atticus Finch.
There "are many 'To Kill a Mockingbird' references in pop culture today," Anderson said. "There's even a reference in an episode of 'The Good Wife.' It's just something that even in pop culture today the writers and the audience know this novel has permeated our culture. They can make an allusion to it and not stop and have to explain it."
For instance, Homer Simpson once said: "I swore never to read again after 'To Kill a Mockingbird' gave me no useful advice on killing Mockingbirds. It did teach me not to judge a man by the color of his skin, but what good does that do me?"
Controversy
Even with all the praise Lee has received, many disapprove of her use of the "N" word 17 times in the book, despite the reality of that term during the time the book is set. School districts throughout the nation have banned the book's teaching as well as removed what many feel to be disrespectful language from the book in order to keep teaching it in the classroom.
"Rewriting it is just stupid," Anderson said. "If we don't leave these words in their historical context, we will hear them again. We need to discuss them honestly."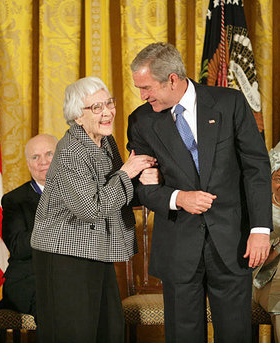 Legacy
"There's some kind of universal theme in the book," Anderson said. "It's not just about a small town in Alabama. It's the importance of doing something just because it's the right thing to do and having the courage to do it."
Harper Lee's work is not over. "Go Set a Watchman," a sequel to "To Kill a Mockingbird," is to be published July 14. After the death of Lee's older sister, her lawyer found the manuscript, long believed lost, attached to a typed draft of "To Kill a Mockingbird."
Lee's reclusiveness has enhanced the book's legacy, as well as set up a mystery for what is to come. Readers are intrigued by the surprise of a new work surfacing from the well-loved author, creating chatter and high expectations for the upcoming book.
— Compiled by Chandler Claxton