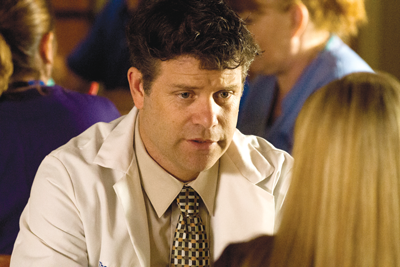 By James Hartley
"Do You Believe?" is a powerful story that focuses on 12 characters whose lives meet at a crossroads. Although different in many ways, they have one thing in common: faith.
The film is from the producers of the hit Christian movie "God's Not Dead," which disappointed critics but enchanted its audience. "Do You Believe?" will not disappoint that same audience, and seeks to reach more than before.
The film depicts the characters' struggles with life; from a church pastor to a Marine veteran to a man who is at the brink of death. The movie observes how they affect each other's lives, knowingly or otherwise.
The film follows these people and the way one simple symbol – the cross – changes their life in ways both small and dramatic, a symbol of the ultimate love and sacrifice that offers eternity for all who believe in the man who died there.
The brilliant storyline, though sometimes slow, manages to hold the moviegoer's attention. It is complemented by wonderful cinematography and great music with tracks from Christian pop-rock band The Newsboys. The actors will have the whole theater laughing at moments, holding their breath at others and even crying at some.
The tale is brought to life by a stellar cast featuring a diverse group of actors including "The Lord of the Rings" star Sean Astin, former Seahawks linebacker Brian "Boz" Bosworth, Oscar-winner Mira Sorvino, "Six Million Dollar Man" Lee Majors and movie and television star Cybill Shepherd.
The movie has faults, too. The slow pace of the film, though necessary, does seem to bog things down, and the plot twists are predictable. The film serves its purpose, though, and invites moviegoers from all walks of life to enjoy a great story.
Set to release March 20, "Do You Believe?" is a must-see drama that comes together like a carefully woven basket, holding its audience captive with plot twists and developments. Without a doubt, "Do You Believe?" is destined to be as great as "God's Not Dead," beckoning only one question of its viewers: Do you believe?