A legacy of goodwill: Williams impacted many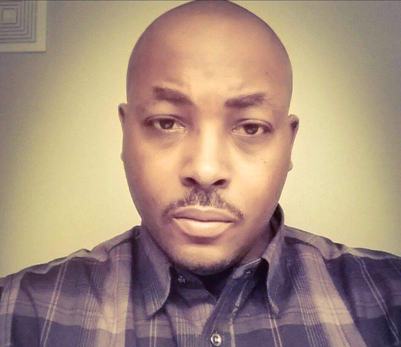 Eastfield students and employees are grieving the loss of digital media faculty Oslynn Williams this summer. Close friends say his kind demeanor and helpful, generous attitude will have a lasting impact on students and faculty alike.
"I'm really sad that this happened to him, and I'm really sad that he's gone," digital media technology student Vera Dejohnette said. "He was so young and so vibrant. I felt like he had a lot to share and a lot to give to the students and the future."
When Dejohnette heard of his death, she knew Eastfield would feel his absence immensely. She said he was a rare kind of professor who could easily relate to his students on a personal level while still balancing the professionalism needed in the relationship.
Williams, 45, died of a heart attack July 20 and is survived by his wife, Portia, and three children. Williams made it obvious to those who knew him that his family was his highest priority.
"He never missed any of his kids' events," lab specialist Nicholas Garner said. "Daddy-daughter dances — he was there. His son's sporting events — he was there. He always put his family and his children first."
Williams was hired in 2004 at the Brookhaven campus as a graphic designer. After 12 years, he transferred to Eastfield and spent the last six years teaching students how to master their skills in digital art.
Williams graduated from Prairie View A&M University with a bachelor's degree in graphic design.
Williams effortlessly combined humor with professionalism. Quick to laugh and crack jokes, his presence put others at ease.
"I was always in there with him while he's teaching classes," Garner said. "Sometimes he would have to stop [teaching] because we're just giggling too much. I couldn't tell you a day that we spent together that we weren't laughing about something stupid."
Digital media professor Sandra Evans immediately felt connected to Williams because of their similar teaching styles. Encouraging their students to think creatively and conceptually to deliver their best work bonded the two as coworkers, but Williams' sense of peace is what showed Evans that he was meant to be a close friend as well.
"He would give you advice whenever you needed it," she said. "You just knew what to do after talking to him. If you were leaning one way or another about a decision, you could always feel confident about your decision after talking to him. He had that effect on people."
Building connections with the other employees at Dallas College was an important steppingstone to success for Garner, and Williams made that a little easier.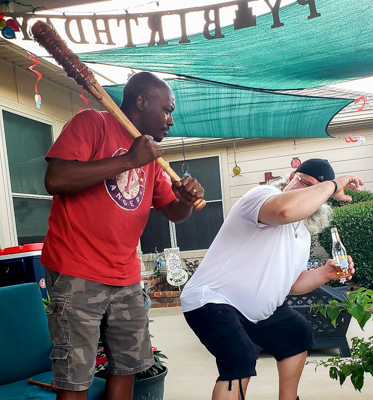 "When I first started, I followed him around like a little puppy dog," Garner said. "He introduced me to a lot of people, which opened a lot of doors for me."
A friendship grew easily with Williams, eventually spilling into life outside of campus. Whether it was watching football together or joining in on family barbecues, the duo became inseparable.
"I loved spending time with him, and I loved spending time with his family," Garner said. "His family was just out of this world."
Garner said Williams was always willing to lend a helping hand. He rarely left a call or email unanswered.
During his first year at Eastfield, graphic design faculty Walter Land got into a wreck on his way to work. Williams' generosity the days following left a lasting impression on Land.
"For about a week he would come pick me up and take me to work," he said. "That was well above and beyond anything he had to do."
Williams continued to be a support system at work.
"Very rarely was there something that he didn't know how to do," Land said. "He always had an answer for how to figure things out."
With many years of experience in the field of digital art, Williams' intelligence and confidence in the area was evident.
"He was friendly, fun to talk to and smart out of this world," Land said. "If there was something that you didn't understand, you could ask him and he would tell you how, and make it sound so simple. … I would make multiple calls about the same thing, and he would laugh, and then go ahead and retell me."
Williams' passion for teaching and helping his students was unlike anything some of them had ever experienced. Taking every opportunity to raise his students to their full potential, he recommended them for internships, pushed them to explore new interests and urged them to take the leaps that scared them the most.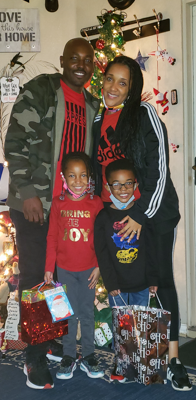 "He was always finding ways to make them feel more comfortable," Evans said. "He wanted them to create some kind of a sense of community with each other. He really made sure to help them through their journey of school."
Chantilette Franklin, a former digital media technology student at Eastfield, experienced his encouragement firsthand when she attended his class. While exploring her interest in photography, he urged her to take an internship with The Et Cetera. She said it pushed her far outside of her comfort zone, but it paid off with great experience in the end.
"When I heard the news of his passing, it just floored me," she said. "You can't assume that people like him, with that kind of knowledge, are always going to be there. So take advantage of it."
Returning to campus without Williams there to greet her is a sad new reality for Evans. She said she is thankful his office is not near hers so she can avoid the empty room but knows his absence will still linger.
"I just want someone to say, 'Oh you know what? We made a mistake. He's alive'," Evans said. "And then I just want him to come around the corner with that giggle and laugh that he always had and tell me this was all just a big joke.''