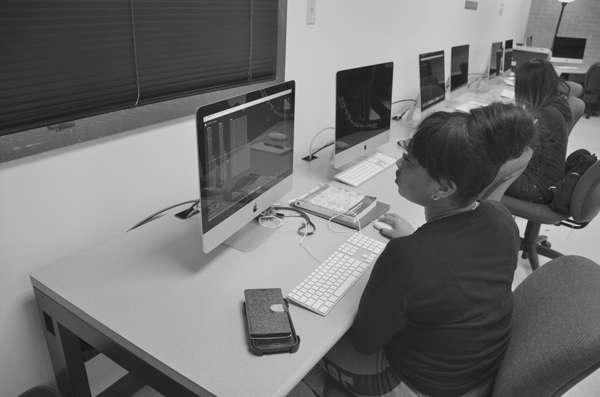 By J. Gomez
More than $20,000 worth of Macintosh computers was stolen Dec. 6 from a campus digital imaging lab.
"I came in and opened the door and realized that all of the computers were missing," Program Director of Digital Media Dave Danforth said.
Security video captured the crime, which occurred in L-116. Twenty computers were taken.
"I saw the one guy on the videotape," Danforth said. "He broke into the door with a crowbar or something, then took all the computers and put them in one of those big trash bins and rolled them out to his car or truck or whatever he was driving and took off."
The crime remains under investigation by the Mesquite Police Department, Eastfield spokeswoman Sharon Cook said.
Danforth was shocked by the brazenness of the thief.
"This is my thirteenth year at this school and I've never seen anything like this happen," he said. "We've never had a computer stolen, and to have an entire lab wiped out is just crazy. I've never heard of that on any of our campuses."
The college replaced the computers before spring classes started.