Tickets to love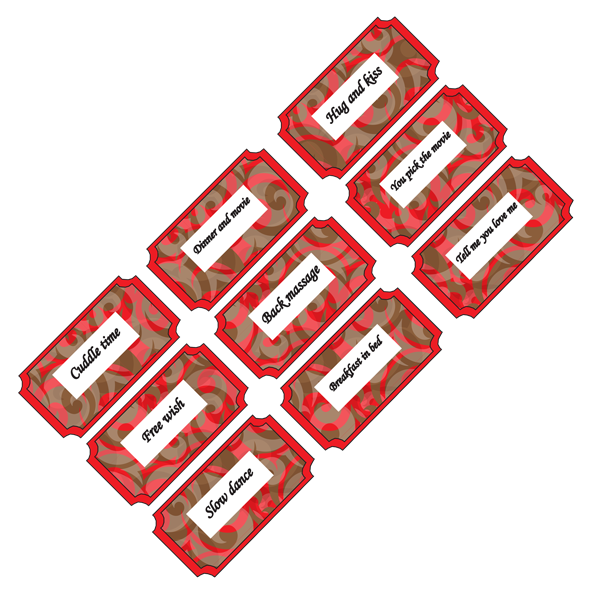 By Andy Carrizales
If you are just too impatient that you cannot wait anymore, The Et Cetera has prepared a special way to celebrate Valentine's Day.
Use Valentine's love coupons to pave the way to this unique day. Love coupons are little, personal gifts you give to that special someone.
Coupons offering "hugs and kisses" or "a movie of your choice" are in the power of your partner, and he or she can claim their gift any time.
Make your own love coupon book inspired by your unique experiences, customizing it for you and your partner!
Or use the love coupons created by the Et Cetera staff. Just download, print and cut.
Why wait until Feb. 14 to celebrate love? Share the coupons with your sweetie today.
The Et Cetera will be providing you with romance cheat sheets all week to make your Valentine's Day unforgettable. Come back every day this week for more romance ideas.
See Monday's tip on a Valentine's scavenger hunt.
See Tuesday's tip on an arty date night.