Jon Stewart directs compelling, gritty 'Rosewater'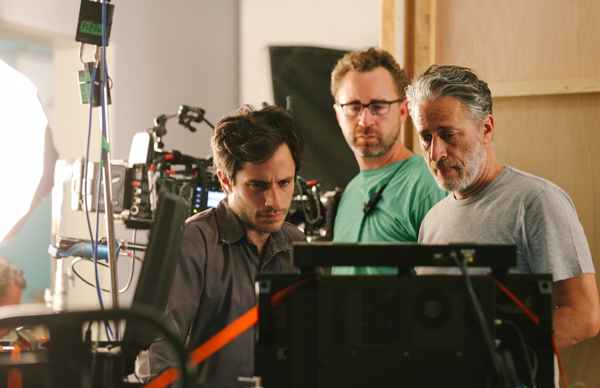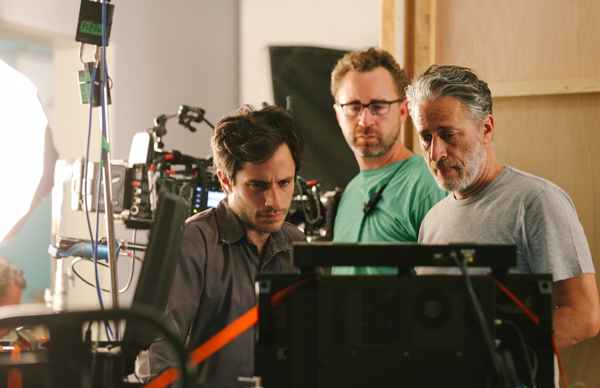 By Parker Ward
How would it feel to live in a free country where you have the option to do as you please, but then immediately have those rights stripped from you when you publicize what the government does not want the masses to see?
This is the question posed by "Rosewater," a film written and directed by "The Daily Show" host and comedian Jon Stewart, which stars Gael Garcia Bernal, Kim Bodnia, Dimitri Leonidas and Haluk Bilginer.
The film is the directorial debut of Stewart. He adapted the film from the 2011 memoir of Maziar Bahari, an Iranian-Canadian journalist.
Bahari was covering Iran's presidential election in 2009 when he was taken into custody and tortured for 118 days under accusations of being a spy. His memoir, entitled "Then They Came For Me," was written almost two years after he was released.
The movie begins with several men dressed in business clothing coming into Bahari's (played by Mexican actor Bernal) mother's house, where he is staying while covering the elections.
He is promptly arrested, and as the men are taking him away, we are shown flashbacks leading up to that arrest, including his departure from London and his pregnant wife Paola (played by Claire Foy), his affiliation with the popular magazine Newsweek and him filming violence in the streets of Iran around the time of the election.
Because of this footage, Bahari has been arrested and put into solitary confinement. While there, Bahari must meet with a "specialist" known only as Rosewater, played by Bodnia, who accuses him of being a spy. Something funny to note is that some of the evidence used against Bahari is a comedic interview he participated in for "The Daily Show."
As Bahari's imprisonment gets longer and longer, the interrogations begin to take their toll on him both physically and mentally.
The movie portrays a rather interesting relationship between Bahari and Rosewater. At first we can see that Bahari is obviously scared and confused while Rosewater maintains all of the control when they speak. As the story progresses, however, we see a shift in Bahari's mindset. He sees just what Rosewater wants from him and begins to almost toy with the man who was supposed to break him down.
The movie's cinematography is fantastic. While the political riots and violence are happening in the streets, many of the shots are very immersive, and it almost feels as if you are actually standing next to Bahari.
However, the most important shots come from the scenes where Bahari is being interrogated. They are simplistic and portray things such as the fear in Bahari's eyes and the frustration in Rosewater's, which are also a testament to actors' skills.
This story of triumph is very compelling. It's beautiful, yet gritty cinematography and stellar acting make it a must-see for moviegoers.