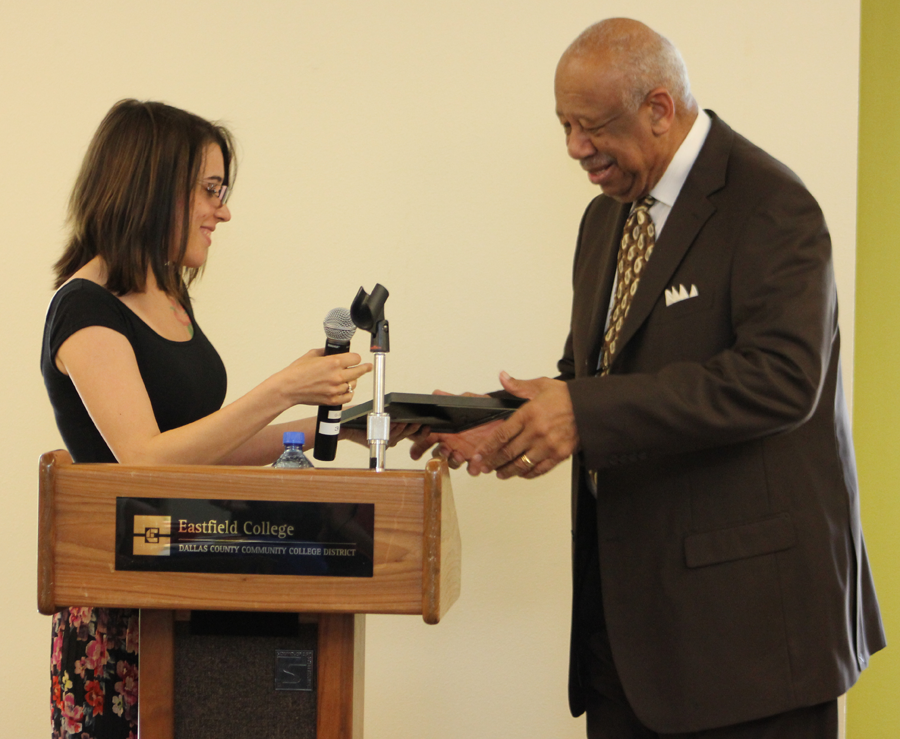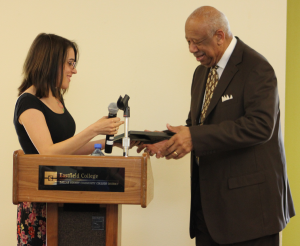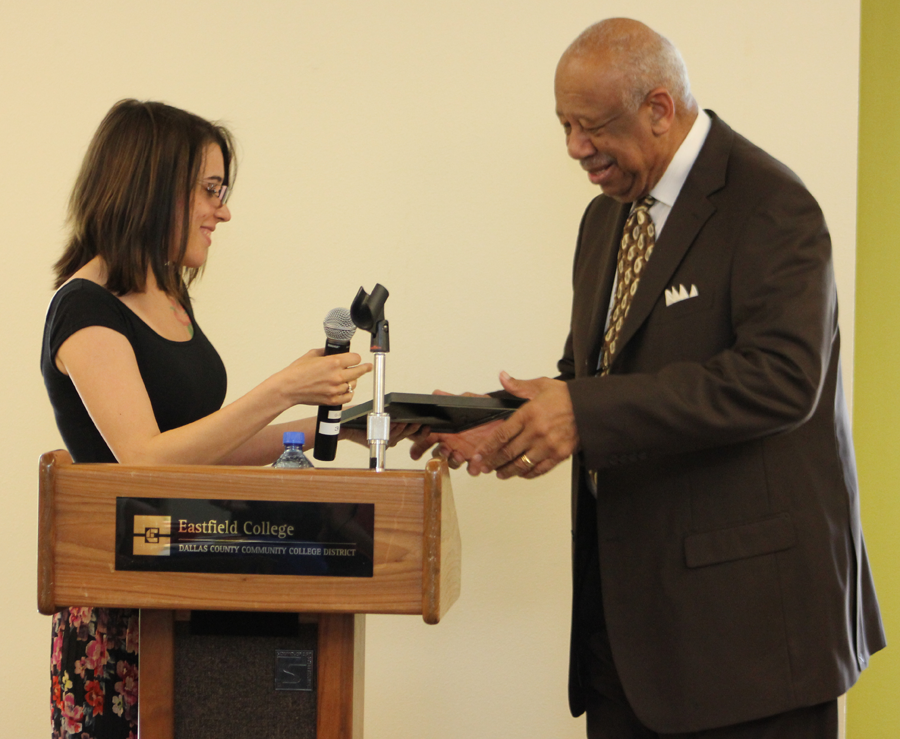 By Ginny Morris
Dr. Wright Lassiter Jr. gained a love for learning early in life. His father taught him at a young age that knowledge would be an important key to his future.
"What my dad told me was, 'If you want to get ahead, get something in your head, because that which is in your head, no one can take from you,'" Lassiter said.
Lassiter's passion for learning led him to dedicate 55 years of his life to working in education. He has spent 27 years working in the Dallas County Community College District, including 20 years as the president of El Centro College, and the last seven years as the district chancellor.
In March, Lassiter announced that he will be retiring at the end of the year, or as soon as the search committee can hire a new chancellor.
Because he approached life as a learning opportunity, Lassiter gained unique insight throughout his experiences.
He learned one of his most important life lessons in the military.
After he was drafted in 1956, Lassiter applied for officer candidate school. To his disappointment, he was not accepted. However, 15 years later, a friend who was serving in the Army Reserves suggested that Lassiter apply for an officer's opening at the hospital where he looked. Lassiter applied and was appointed captain.
"So, [in spite of] what some might consider my disappointment at not being admitted to officer candidate school, I became an officer and retired as a colonel from the Army Reserves," Lassiter said.  "During that period of time, I became one of the few non-physicians in the country to be named head of a hospital."
Lassiter believes his ability to move forward and learn from disappointments has been key to his success.
"No one goes through life without what I would describe as disappointments — things that you had hoped to achieve or find that did not occur at that point in time," Lassiter said. "You're going to have some setbacks, but keep your goal uppermost in your mind and continue working on it."
Another important experience came when Lassiter was serving as the vice president of finance and management at Morgan State University. A friend wanted to submit Lassiter's name as a candidate to replace the retiring president of the university.  Before giving an answer, Lassiter consulted his mentor.
"As you go through life, always seek to have a mentor, someone you can turn to for advice and counsel," Lassiter said.
His mentor gave Lassiter two pieces of advice.
"He said, 'The presidency is not a job, it's a calling. You have to be convinced that you have been called to work in it,'" he said.  "The second point that he gave me was, 'You are almost an expert in the financial field, but that's just one little piece of leading a college or a university.  If you are going to be an effective leader, you must be able to lead leaders.  Individuals around you are experts in their respective fields and obviously know more about that area than you.  But you must know enough in order to effectively lead them.'"
Lassiter decided he was not ready to be considered for the presidency.
"It was another two and a half years before I considered myself worthy of being called," he said.
Lassiter went on to lead three colleges as president and has succeeded in his ability to lead leaders.  As chancellor of DCCCD, he has had an enormous impact on the district, according to Eastfield President Dr. Jean Conway.
"Dr. Lassiter has been a very cohesive figure for this district," Conway said. "We are seven independently accredited colleges, so we tend to be very independent in our thinking.  We each go the way we think is right for our service area and our culture. Dr. Lassiter, in his very wise way, allows us to be independent while pulling us together so that we all work together towards student success and educational excellence."
Throughout his career, Lassiter has always maintained a focus on students.
He has taught graduate courses for 26 years at Dallas Baptist University, in addition to his DCCCD duties.
"Teaching experience is a must [for those who aspire to be college presidents]," Lassiter said.
His approachability makes Lassiter a great leader, said Dr. Mary Forrest, adviser of the Communications Club.
Lassiter spoke to the Communications Club on April 22 about the seven habits of effective communicators. He encouraged students to always think situations through instead of just reacting to them.  He also discussed the concept that thoughts become actions, actions become habits, and habits become destiny.
"He cares about people, most of all about students and their success," Forrest said. "He didn't even hesitate when I asked him to come [speak to the Communications Club]. That's really special that a man that busy and in a high, powerful position will take time to work with our students."
Lassiter does not intend to stay idle during his retirement years. He plans to continue teaching and to devote more time to writing.
Lassiter is also a Baptist minister. He specializes as a teaching pastor and will continue to devote time to fulfilling that responsibility.
"In my view, retirement is not time off, but time devoted to other interests," he said.
The DCCCD Board of Trustees held a meeting in April to discuss their upcoming search for a new chancellor. The trustees decided to draft a chancellor profile to help their search.
Lassiter said he would like to see his successor focus on student success and further develop the district's developmental education and distance education efforts.
"We'll have to have some enlightened views as to how we treat developmental education, because a large percentage of our students come to us unprepared and not college ready," he said."We need innovative ways to fast-track that. We also have to embrace the reality that distance education is going to become a larger aspect of our work. The new chancellor would have to look for innovative ways to inculcate distance education into the array of services."
Lassiter advised students to take advantage of the opportunities they are presented with in college and embracing learning.
"The way things are changing in the world today, we now have two constants in life," Lassiter said. "One constant is death and the other constant is change. Therefore, students should do everything possible to be as broadly prepared as they can be for the change that will occur. One of the things that they will have to embrace in order to be prepared for these changes is to have a love of learning."