Jacobson overcomes cancer to graduate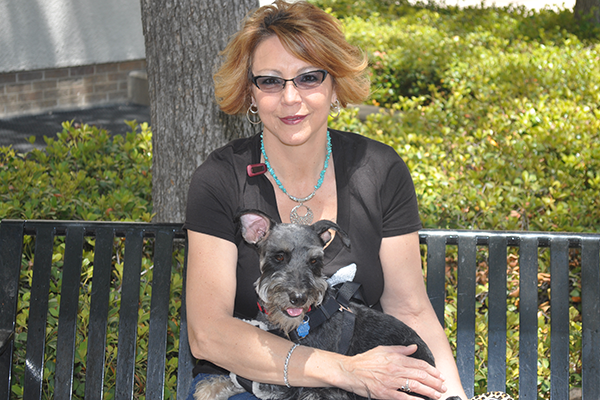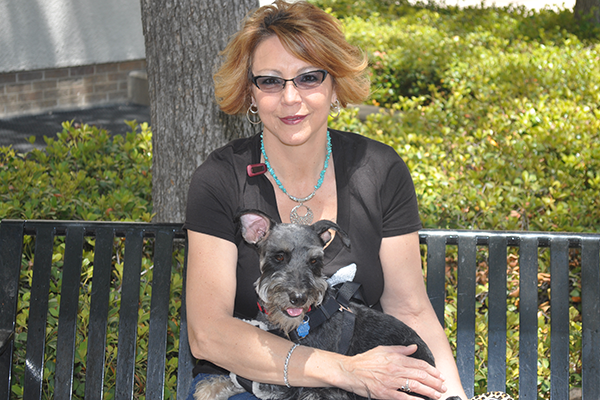 By KARINA DUNN
A few months ago, Wendy Jacobson was planning her own funeral. She and her daughter, Brooke, were discussing arrangements on the phone.
"She said, 'Mom, I hate to ask you this, but do you want to be cremated?' " Jacobson said.
Jacobson, diagnosed with leiomyosarcoma of the diaphragm, a rare form of cancer, understood she might not survive her upcoming three-hour surgery. The phone call made it reality. Brooke flew from her home in California to care for her mother.
"That's a hard talk to have with your daughter," said Jacobson, 52.
Doctors diagnosed Jacobson with cancer in mid-September 2013. To her knowledge, there are only 12 reported cases of leiomyosarcoma of the diaphragm in the world.
"I'm the second survivor that I'm aware of," she said.
The causes of leiomyosarcoma of the diaphragm are unknown. An absence of physical symptoms complicates the diagnosis in its early stages. By the time Jacobson was diagnosed, tumors had already grown. In mid-November, surgeons removed tumors around Jacobson's heart and two major arteries. She relaxed a little, thinking of herself as a survivor.
She and her daughter are focusing on different kinds of arrangements now. Jacobson is preparing to graduate from Eastfield on Saturday, and Brooke, 33, is pregnant with her first child.
"She's having a girl," Jacobson said. "I'll have to go visit."
The road to beating cancer made Jacobson more aware of the future, personally and professionally.
"I didn't know if I was going to live or die," she said. "I wanted to finish school, just in case."
To make better use of her time left, Jacobson returned to school in the months preceding her surgery.
"My experience at Eastfield reinforced my desire for a bachelor's degree," Jacobson said. "I don't know how to thank [my professors]."
Her professors' encouragement enabled her to continue her interest in social work. In addition to the associate degree she will receive
Saturday, Jacobson has also completed her bachelor's degree in Business Management at Tarleton State. She wants to pursue a Master of Social Science.
"You need a degree to take advantage of possibilities," Jacobson said. "Getting a degree is about focusing on living my life."
Math professor Erika Glaser, who had Jacobson in her online statistics class last fall, said she was surprised when Jacobson enrolled in her class after the diagnosis.
"She emphasized the point that [cancer] wasn't going to stop her from completing her goals," Glaser said. "The future is bright for her."
Physical education instructor Bob Flickner taught Jacobson in his Beginning Walking for Fitness class. During labs, he saw her determination to excel and build her stamina.
"I think the exercise gave her some hope," Flickner said. "How we approach hardships is 95 percent of the problem … It's inspiring to have a student like Wendy graduate."
Jacobson said several conversations with Flickner gave her the idea to continue her personal development. Then she focused on developing a healthy body and lifestyle.
"Too many people underestimate the importance of healthy living," Jacobson said.
Two battles with cancer taught Jacobson the importance of physical and mental health. She exercised the wrong kind of thinking in the past
She struggled with depression after her first diagnosis. She felt trapped by her illness when she found out she had non-Hodgkin lymphoma in fall 2006.
"You need to have the right people around you," she said.
Jacobson went through two rounds of chemotherapy and entered remission in 2008. She enrolled in Eastfield that May.
Community involvement allowed Jacobson to stay busy and give back wherever possible. An interest in criminal justice led her to join a group of students in organizing a criminal justice club.
Jacobson's focus on her studies earned an invite to Phi Theta Kappa, where she was an active member. In 2010, she graduated with certificates in mental health and substance abuse and criminal justice.
Judy Schwartz, director of Student Life, befriended Jacobson. She watched as Jacobson demonstrated leadership in her campus activities.
"She's sharp and dependable," Schwartz said. "This world needs more people like her."
Schwartz supported Eastfield students when they attended the Relay for Life event in Dallas. She believes Jacobson found comfort in the event.
"She became more hopeful," Schwartz said.
Starting at night, the Relay for Life honors people diagnosed with cancer. The event ends at dawn, symbolizing the journey to recovery and recognizing the patients who do not survive. Schwartz said she thought the experience encouraged Jacobson to make more positive steps.
"I'm going to her graduation," she said. "I feel a tremendous amount of pride and joy."
Jacobson also found a friend in a gray schnauzer named Buddy who showed up on her doorstep with an injured leg. Jacobson nursed him back to health.
"He's my Earth angel," she said. "My spirituality grew when he came into my life."
Jacobson also drew strength from the book "90 Minutes in Heaven," the true story of  minister Don Piper, who survived a car crash and spent 90 minutes unconscious. He said his spiritual influences visited him in those 90 minutes. Piper believes the experience pushed him back to health. She said his book taught her that worrying about death would slow down her own recovery.
"In the first round, I didn't have that realization," Jacobson said. "Now I tackle things with a little more finesse. I understand how to handle situations with more practical thinking."
Jacobson has stayed motivated by listening to what she called her theme song.
"Live Like You Were Dying" by Tim McGraw changed Jacobson's life for the better during her battle with non-Hodgkin lymphoma.
"It made me inspired to keep living," she said. "It brought me back to school."
The road has been long, but Jacobson feels like a brand-new person. She has learned that if she stays focused, nothing can prevent her from accomplishing what she wants.
Jacobson threw her head back and laughed in delight at the thought of finally accomplishing her goal.