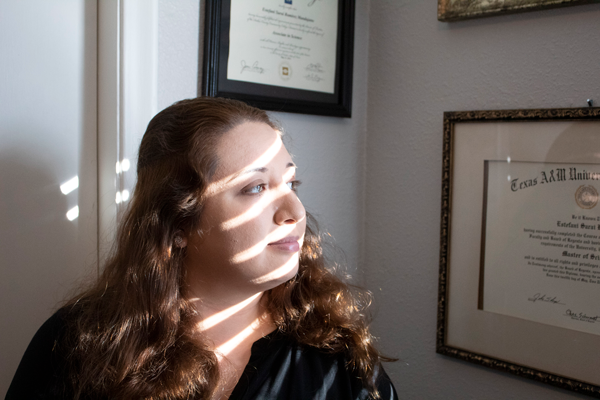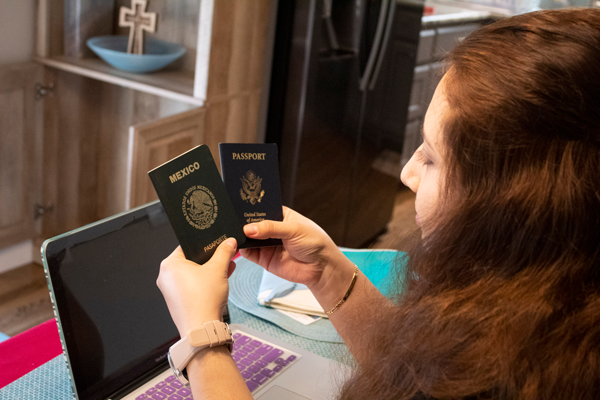 At 27 years of age, Estefani Ramirez already owns her own home.
She holds a master's degree and plans to pursue a doctorate in education next year. She is employed as a program coordinator in the STEM division at Eastfield. She is also a DACA recipient.
Ramirez was born in Guanajuato, Mexico, but was brought to the United States by her parents when she was 7.
Her family came legally with a visitor visa, but the visa expired, and they never returned to Mexico. Now Ramirez calls the United States home.
"I used to as a child say I was Mexican," she said. "Then I got to say I was Mexican-American. But now I think it's American-Mexican."
Ramirez is one of about 700,000 young people who benefit from the Deferred Action for Childhood Arrivals program. DACA allows them to live and work in the United States without fear of deportation, though it doesn't provide a path to citizenship.
President Barack Obama established DACA as a stopgap measure in June 2012 after Congress failed to pass the Dream Act which would have provided legal status for undocumented immigrant minors.
Since DACA was created by an executive order without the backing of Congress, the Trump administration says it is unconstitutional and is trying to end the program. The case went before the Supreme Court on Nov. 12, 2019. The justices are expected to issue a ruling by June.
There has been a lot of speculation about what will happen to DACA recipients if the Supreme Court rules against the program.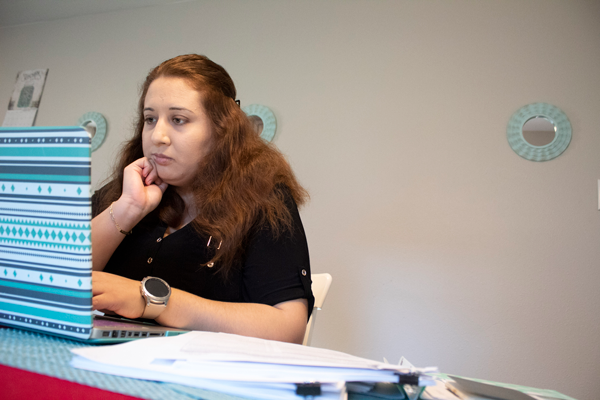 In an online statement Chancellor Joe May said the Dallas County Community College District will continue to stand with them.
"We have a history of welcoming and encouraging DACA students to pursue their dreams and be a part of our higher education community," May said. "As I've said previously, DCCCD stands ready to help our undocumented students … whether or not DACA continues."
Monica Lira Bravo, an immigration attorney and a member of the DCCCD Board of Trustees, said in a phone interview she doubts DACA recipients will be deported due to the large number of immigration cases already before the courts.
"We don't know," Bravo said. "Will they just be in a limbo status or go back to [the way] they were before? It's very hard to tell."
Ramirez remembers what it was like for her before DACA.
She was a junior in high school when she started to look into financial aid options to prepare for college.
She wanted to attend the University of North Texas, but as an undocumented immigrant she did not qualify for federal financial aid. Without work authorization, she couldn't work her way through school either.
Then Ramirez learned about the Rising Star Program, a scholarship funded by the DCCCD Foundation.
She applied and was accepted. In 2013 she graduated from Eastfield with an Associate of Science. During her second year at Eastfield in 2012 she got DACA.
"Then I started pursuing more and more education, because I knew that was the door to my success," she said.
Her new DACA status gave Ramirez the freedom to work and earn money to pay for school.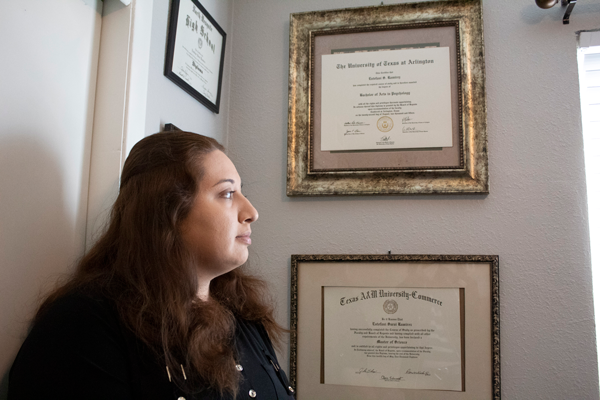 In 2015, she earned a bachelor's degree in psychology from the University of Texas at Arlington.
In 2018, she graduated from UTA with a master's degree in higher education-administration.
Ramirez married a U.S. citizen in 2019. She is now eligible to apply for legal permanent residency through her husband, but she still worries about others who will be affected if DACA is taken away.
"That's one thing that I consistently think about because of my sister and because of a lot of other friends I have," she said.
English professor Kassandra Ramirez-Buck said the difficulties immigrants and their families have to confront are not always understood by those who were born in this country.
On Feb. 7,  she spoke at Eastfield's Day of Action for Immigration about the history of immigration in the United States and some of the challenges and stereotypes that immigrants face.
"Some of the students that are not dealing with any of that may have a classmate right next to them that may be," Ramirez-Buck said. "This is something that weighs heavy on the whole family."
In the long run, Ramirez believes that the challenges she has faced as an immigrant have made her stronger.
"It's an immigrant child's story…," she said. "It is through that unfortunate circumstance that you grow up with or that you're born into that makes you, if you let it, a hardworking individual."