Campus leaders questioned about diversity efforts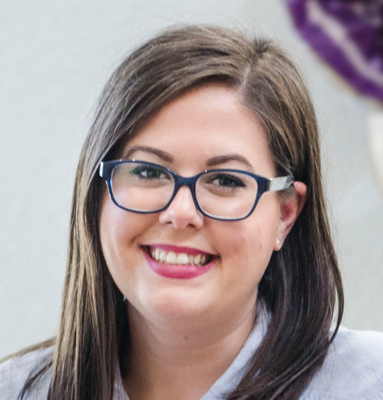 Comments from faculty and staff members began pouring in after Dean of Student Success and Wellness Katy Launius proclaimed that LGBTQ members and other marginalized groups don't feel safe on campus at the president's forum on Oct. 11.
Launius gave multiple examples of incidents, such as LGBTQ safe zone stickers being torn off the office doors of some faculty and staff members and reports of derogatory comments towards LGBTQ members. This is not the first time the stickers have been torn off, but she said that was not the only reason she spoke out at the forum.
"I got one or two student concerns submitted to my office that kind of documented some homophobic and transphobic comments in the classroom," Launius said. "Comments that made students feel unsafe and leave class."
Launius said with all of that, plus the Supreme Court hearing cases on workplace discrimination due to sexual orientation and the fact she's queer, made her decide to speak out at the forum.
"Eastfield remains an ongoing unsafe community for many queer and trans students and employees like myself," she said at the forum. "There's been a long history of anti-LGBTQ incidents, that have continued into the fall."
[READ MORE: Recap through tweets: President's forum leads to questions about diversity on campus]
Launius also noted that the position of director for the Center of Equity, Inclusion and Diversity had not been filled.
President Eddie Tealer responded by saying he would be looking into the director's position and how it can better be utilized to collaborate with departments across the campus.
"This is not the responsibility of one department but the responsibility of our college," Tealer said. "But we have to show that from the college leadership."
He said the director position was not filled because of because of budgetary reasons, but that it's not "indefinite."
The original quote from Dean Katy Lanius: ""Eastfield remains an ongoing unsafe community for many queer and trans students and employees like myself. There's been a long history of anti-LGBTQ incidents, that have continued into the fall," she said.

— Skye Seipp (@skyesighp) October 11, 2019
The CEID has been without a director since Ashmi Patel left the role in August. Since then Launius, and CEID program coordinators Chris Schlarb and Danae Bass have been filling in.
"It's like that position never existed," Schlarb said a few days after the forum. "The responsibilities and programs that the position would have done that would have really improved our climate here when it comes to inclusion aren't there."
Schlarb, who is transgender, has worked at five different colleges, and while Eastfield isn't the worst, they said there's a real need for improvement when it comes to issues of diversity and accepting marginalized groups.
Schlarb had to deal with inappropriate comments and questions from colleagues like "what's your real name?" or "how many surgeries have you had?" They also said using the bathroom can be problematic and that they've been yelled at for "being in the wrong restroom," both on campus and at the district conference day.
Schlarb fears the diversity center may not stay open.
"If you think about it, we never even had a grand opening, so what is there really to solidify us on campus?" Schlarb said. "When it comes to the president's cabinet and the executive body here, they say they support the work we do, but I don't see it. Where is the evidence that they support the work we're doing? Where are the diversity and inclusion initiatives that are happening on campus?"
[READ MORE: Patel's diverse life leads back home]
Schlarb also advises the PRISM club at Eastfield, which is an LGBTQ alliance club for students to get support from others who may be struggling with their identities or to learn more about LGBTQ history.
The club was founded and is run by president Sandra True, a substance abuse counseling major and a lesbian.
PRISM's membership has dropped from abut 30 members to five, True said, because of the antagonistic climate toward LGBTQ people on campus
"It makes me shake because I'm so angry," she said. "When I first came out people were still being drug out of the bars by our hair, kicked in the street, and it was not a pleasant experience. It brings back a lot of harsh memories."
True said hiring a new director for the CEID would help address the issue. She said since LGBTQ people are more susceptible to mental health conditions, it's pertinent the school does something to address the situation.
"We go above and beyond for honors students who are low-risk to no-risk," True said "And yes they deserve to be treated great, but what about that student who's suffering? What about that student whose suicide is about to happen because they're being discriminated against, or they're at risk of other issues, mental health issues? There's nothing being done for them."
[A true comeback: 20-time felon finds purpose in charity, servitude, leadership]
According to a 2015 survey by the National Center for Transgender Equality, 40 percent of transgender respondents had attempted suicide in their lives. The average for non-transgender U.S. citizens is 4.6 percent.
People who are lesbian, gay or bisexual are also about twice as likely as heterosexual people to have a mental health condition and twice as likely to have an illicit drug or alcohol disorder, according to a study done in 2015 by the National Survey on Drug Use and Health.
English Professor Andrew Tolle said his safe zone sticker has been torn down in the past and this semester as well.
When he noticed his sticker had been torn down, he emailed pictures, with a description, to let campus leaders and other people know the problem was back. He sent it to 11 people on Oct. 1, including Tealer, who said at the forum this was "the first he was hearing of the issue."
Tolle did receive a response from Executive Vice President Mike Walker, who told him they would look at installing a camera that faces his hallway. Walker copied Vice President of Business Jose Rodriguez, who said he would look at the budget to see about having cameras installed. Tolle said cameras alone wouldn't fix the issue.
"What would have to happen is for us not to be required to keep putting stickers up in order to make students feel safe," he said. "It's an ongoing problem. One speaker is not going to fix it."
Tolle agreed with Launius that a good first step is to hire someone to fill the CEID director position. He said when the diversity center first opened he was glad students would have a place they could go to get help with sensitive issues, rather than relying on the open LGBTQ faculty and staff.
"Issues like this are emotional, and there are very good reasons that people will get emotional over it," Tolle said. "Cultural responsiveness would also require acknowledging the true pain and fear that it causes in students and faculty on this campus."
[READ MORE: Campus re-evaluates LGBTQ needs, resources]
The Center of Equity, Inclusion and Diversity is still a newer division on campus. It was spearheaded by Associate Vice President Rachel Wolf and opened last year. Eastfield is the only DCCCD campus with a center focused on equity, inclusion and diversity.
Wolf said one of the goals was to determine from an institutional perspective whether these incidents were part of a deeper-rooted problem or if they were just one-time happenings.
"I think there's bias, but I don't know that it's any more here than other places," Wolf said. "What I think is most important is that we continue to have the conversations and we continue to be open to recognizing the experiences of others."
Before stepping in to her role as an administrator, Wolf taught a woman's cultural studies class at Richland and Eastfield. She said that experience showed her that students are open and ready to discuss national and global injustices.
"If we start having culturally relevant pedagogy happening in the classroom, I think that's going to make a difference, and I think that's our job," she said. "It is actually a fact that students who are marginalized or otherwise under-represented and under-supported are not successful."
Launius said for real change to happen there has to be a commitment from all departments, and the training is something that can't be done in a single day.
[READ MORE: Faculty, administration aim to establish diversity center]
"What we are talking about is unlearning the ways that we're all socialized," she said. "We have to be truly willing to invest time and resources into improving the climate and ensuring that we have a culture of inclusion."
Launius said she and Patel wanted the center hold professional development for faculty and staff and to set up a student leadership program centered around promoting diversity. Another goal was to set up employee resource groups for staff and faculty members of similar backgrounds to connect with one another. Without a director, that work has not continued.
"As a college we espouse that diversity is a value, but how are we putting that value into action?" she said. "Are we demonstrating we value diversity when we don't fill a position committed to fostering diversity on campus?"
Launius said there should be someone on the executive level that is an advocate for diversity, such as a chief diversity officer, which she said is a trend in higher education. She said there also needs to be clear guidance and leadership as to what should be done to ensure Eastfield is championing equity on campus.
"Eastfield is about to enter its 50th year," Launius said. "The Eastfield of today does not look like the Eastfield of 50 years ago. So we've gotta change. We have to adapt. And a lot of times we have to learn new skills and think about doing things in a new way."