Free Man: Cajun food with a side of blues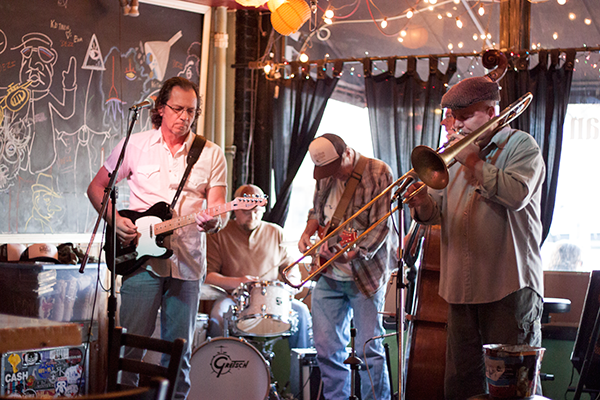 By COREY PAUL
Dallas is a big place, and its most unique attractions can be overlooked by the eye of the untrained city slicker.
Located in the heart of Deep Ellum, the Free Man Cajun Cafe & Lounge is an authentic cajun food experience. With lunch specials only $7.95, you can treat yourself to homemade blackened catfish or cajun brisket with rice, veggies, cornbread and gravy.
As if that isn't good enough, the Free Man has specials on top shelf liquors for only $4 all weekend long.
Aside from the fantastic food, the Free Man has more than 10 musical acts a week. I have been to the Free Man many nights with no idea of what to expect and I've never been let down.
With swing groups, jazz artists, southern blues, '70s funk, big band, alternative rock and your favorite local Dallas bands, such as The Freeloaders, The Funky Knuckles and Reinventing Jude, you will never find yourself looking for more entertainment. They also host a Tuesday open mic night full of skilled singers and musicians.
Whether you're looking for some quality cuisine, an exciting music show or a comfortable and interesting bar to take your friend to, the Free Man has it all.
The Free Man, located at 2626 Commerce St. in Dallas, is open daily from 11 a.m. to 2 a.m.  For more information, visit its website at freemandallas.com.