Fall 2020 tuition increase covers cost of books and supplies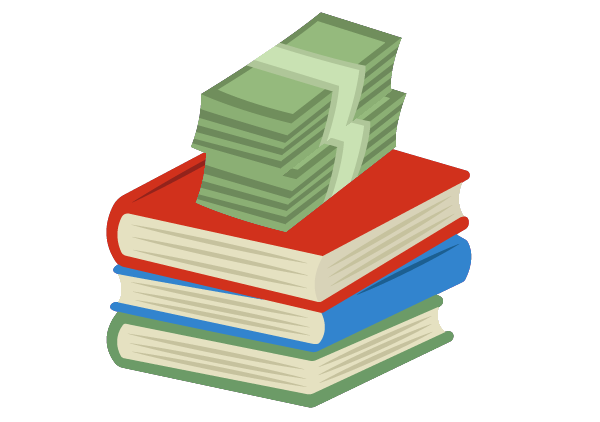 By SKYE SEIPP
Tuition will increase in fall 2020 after the Dallas County Community College District Board of Trustees approved an agreement with the Follett bookstore on Oct. 1 to include textbooks with the overall price of classes.
The increase will be $20 per credit hour for Dallas County residents. Out-of-district students will have to pay an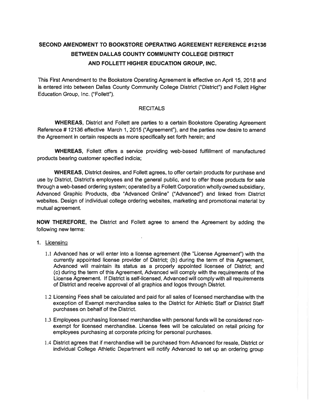 extra $24, and out-of-state/country students will pay an extra $26.
Students will be given a code to access an electronic version of the textbook on the first day of class, unless that class uses a book without a digital code, in which case they will get a print copy of the book.
This proposal was first brought up last fall but was tabled in the spring amid concerns from students, faculty and staff about which materials would be covered under the new deal.
[READ MORE:Tuition, textbook proposal delayed]
History professor Matt Hinckley said he wasn't surprised the board passed the plan and that he's able to see both the good and bad qualities.
"It's about the best idea we can do to address, in a systemic way, the fact that many students don't have access to textbooks or other course materials right away," he said. "This was a difficult decision that the chancellor and the board had to make. And anytime you make a decision of this magnitude, there will be winners and losers."
John Robertson, chief financial officer for DCCCD, estimates the deal will save students in the district about $27 million. He said the number was found by multiplying $20 by the annual credit hours for the whole district, but noted that the actual number of savings won't be known until the district has been in the program for a year. He said he expects it to be closer to $17-20 million.
One of the issues brought up in the spring was that students in art classes do not buy books, but instead have to purchase other materials not supplied by Follett. Robertson said the $20 increase will include all learning materials, not just textbooks.
Other issues raised in the spring included programs such as automotive technology. Students in that program purchase one textbook for the entire two years. By increasing the tuition, these students would end up paying about $340 more than their textbook
is worth. According to the bookstore the automotive book package is one of the most expensive items at around $385.
"We will work out those few programs which have special cases," Robertson said in an email.  "We are not going to be unfair to students."
[READ MORE: Tuition increase scrapped for fall 2019]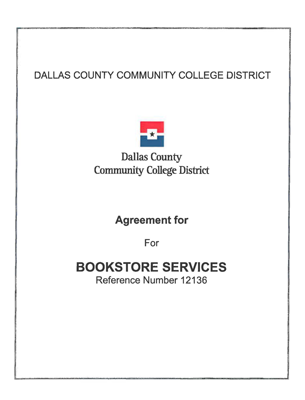 Science classes also typically pay a hefty price for their textbooks. Biology professor Pebble Barbero said for her class they use an e-book that costs about $95.
Automotive instructor William Milam said that while his students may be paying more for classes than their textbooks are worth, he's still supportive of the initiative as a whole.
"A lot of our students are young and don't have a lot of money, and it's not like they got rich parents forking out everything," he said. "Not having to buy a $180 book is a good thing."
There have been other problems besides affordability, such as the fact that not all students have access to the technology or internet to use digital access codes from home.
Robertson said the district is working on options to get students digital readers, but said "off-campus wifi access will be a student issue."
Peace Komuhimbo, a nursing major, was in the library printing out class materials, when she heard that the increase had passed. She said reading off of a screen doesn't allow her to retain the information, and that she finds it difficult to stay focused.
"I'm glad this is my last year," she said. "I hate e-books. I'd rather have the whole textbook. Some people like e-books, but that's not my kind of thing."
[READ MORE: EDITORIAL: 'Inclusive tuition' to cover textbooks not best option]
As someone who pays out of pocket for her classes, she said this increase would hit her pocketbook hard because either way she would still be buying or renting an actual print textbook.
Monica Ratana, a communications major, also pays out of pocket for her classes but said she thinks the initiative could help make classes cheaper overall and that she already uses e-books for her classes.
"I think it's a good idea because it will help us financially," she said. "Since I'm paying out of pocket, I think it could be a big help."
Isaac Faz, the chief legislative counsel for the district, said that even though the plan has passed, that doesn't mean that the conversation is closed. Faculty, students and staff can still bring their issues to the board.
"If there are other issues, we want to be able to address that," he said. "The conversation with students is important.
"For them to keep coming to board meetings or talk with their administration and say, 'This is still an issue.' That gives us, the college district, an opportunity to figure out those issues and how we can best help."
District considers raising tuition for shared textbook costs