Campus child care set to be outsourced: K building staff to be laid off amid reorganization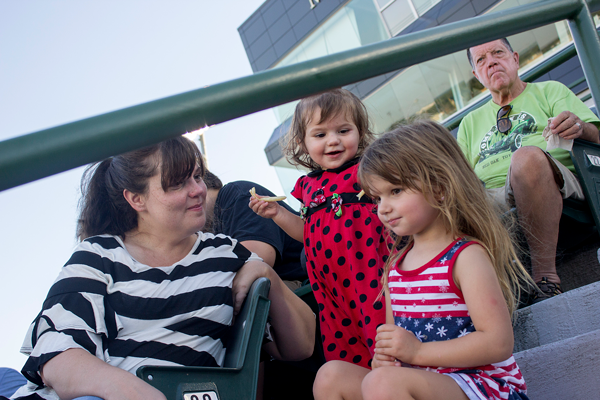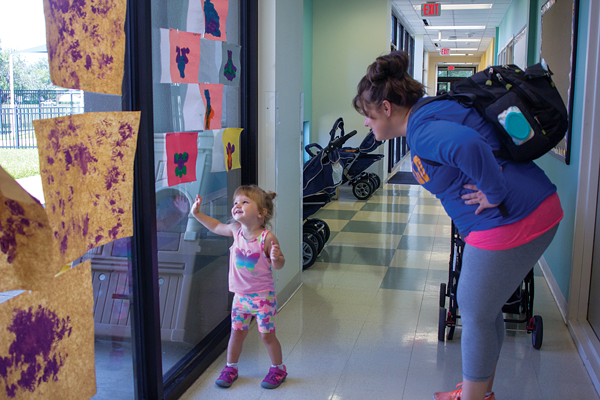 By SKYE SEIPP

 @seippetc
By 2020 about 13 people working for the Children's Laboratory School in the K Building will no longer be employees of the Dallas County Community College District in a decision made by the Eastfield leadership team.
The work will instead be outsourced to a private company. A letter from President Eddie Tealer that informed employees of the decision named the ChildCareGroup, a non- profit organization that's geared toward serving low-income families, as the company that may be taking over after Dec. 31. A contract has not been finalized.
Tealer said the employees have options to be hired with whatever company is chosen on a probationary period or they can apply for other positions in the district.
Tealer said the center does not currently benefit students or the community in its current state because it's not affordable and switching to another company will be "bringing those barriers down for the students." Eastfield previously offered nighttime child care with prices adjusted by income, but it's no longer in service.
"This has been done all over the country," Tealer said. "You have to understand what it is we're here to do as a community college and how the needs of the community have really changed and evolved. As we learn more about what those needs are, we have to change … the college to meet those needs."
[READ MORE: Changes to board policies leave some faculty vexed]
In spring 2019, Eastfield had 1,176 total students who expressed interest in learning more about child care programs, according to a district survey.
"It's not like we've told them something and not gone back to them and just said, 'It's this way and that's it,'" he said. "We're trying to really make sure that we understand anything that might have been missed or misinterpreted. That we refine that and they'll have the opportunity to talk directly with us."
Tealer said there will be a series of Q&A's with the affected employees and the leadership team to answer any questions and hear any concerns they may have. Sources said the first one took place on Sept. 3. He said the objective was to inform employees of the change and allow them time to think over it, prepare questions and then have a conversation with both parties.
Parents whose children are enrolled at the day care center found out about the change in an email from Social Science Dean DeShaunta Stewart.
Theater professor Dusty Reasons Thomas, who has used the center for both of her children since 2015, said she is worried that the bonds the teachers and children have will be broken.
"Those are bonds that our kids have developed with these wonderful people," she said. "It's a lot of change, and little kids struggle with a lot of change."
[READ MORE: District trustees onboard with single accreditation]
As a member of the parent council for the Children's Laboratory School, Thomas said the biggest concern from parents is about the teachers and what will happen to their pay, benefits and retirement if they are no longer employed by the district. In an Aug. 30 interview,Tealer said there are no answers as to the status of employee benefits, pay or retirement.
"They [ the teachers] take care of the most precious things to us in the world," Thomas said. "So they're like family, and we want to make sure they're taken care of as well."
She said the transition would have felt better if there had been a conversation with the parents before a decision was made to switch companies, something Tealer said was not needed.
"If the problem was that the day care isn't making money, bring it to the parents … before just changing it and saying, 'Oh well, you're going to have to deal with it,'" Thomas said.
Thomas said her family pays about $2,000 a month for her two daughters to attend.
Multiple attempts were made to contact employees in the Children's Laboratory School. Some declined to comment, while others never returned calls or emails. Taylor Hernandez, the new director of the Children's Laboratory School, redirected all questions to Stewart, whose division is over the children's center. Stewart then redirected all questions to college spokeswoman Sharon Cook, who declined to comment.
[READ MORE: Faculty workload, 8-week terms face scrutiny]
Courtney Carter Harbour, dean of Arts and Communications and a parent whose child attends the Lab School, agreed with Thomas on wishing there had been a conversation with the parents before deciding to go forward with the changes.
She said she would like to see an open dialogue with information pertaining to the switch and a timeline of the events.
"I think honing in on our Eastfield values, particularly those in terms of person-centeredness and integrity, would have really gone a long way with myself and the other parents," she said. "And then definitely to have had a follow-up conversation once these changes were going to take effect, versus reading an email and allowing folks to develop conspiracy theories about what might be happening and what might not be happening."
While she also worries about the status of the teachers, Harbour expressed concerns over what the values of the new company will be and whether the Children's Laboratory School will regain accreditation from the National Association for the Education of Young Children, which she said was missed this last year by about 2 percent.
In her email, Stewart said ChildCareGroup will "keep the standards of NAEYC." Multiple attempts were made to make contact with representatives of ChildCareGroup, but no one returned calls or emails.
[READ MORE: Bois saves child, serves as lifelong caretaker]
"I find it very interesting that as we become more aware of our culturally responsive practices, that it appears as if our male-dominated leadership is somewhat silencing the voices of our female employees, from how decisions have been made and communicated." Harbour said.
Another concern Harbour and Thomas share is that they would no longer qualify to use the center if, as discussed, it's for families classified as low-income.
Harbour said if that's the case, then ample time will be needed to find a new service since some day care services have wait lists of up to a year.
Tealer said children currently enrolled will be allowed to return, but did not give a definite answer about whether faculty and staff will be able to use the services in the future.
"You're concerned about faculty, I'm concerned about students," he said. "Students cannot afford the basic functions of that service right now. And we have way more students that need child care than we ever realized."