A true comeback: 20-time felon finds purpose in charity, servitude, leadership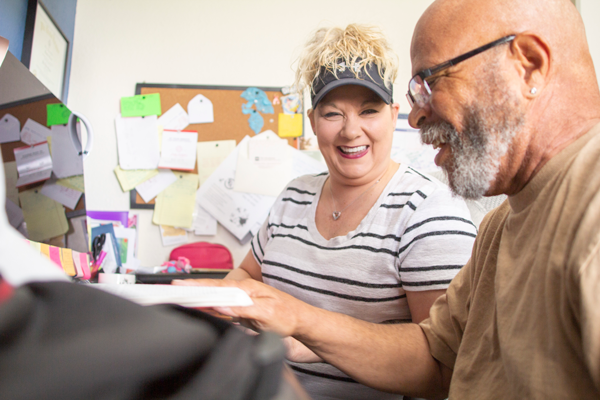 By DAVID SILVA

@DavidSilvaETC
The residuals of addiction and criminality still linger in Sandra Sue True's conscience.
From her decision to major in substance abuse counseling to clocking in more than 500 hours of community service, her motivating force is to give back to the community that she says she's harmed.
At 45 years old and with over 20 felonies to her name, True is trying to right her wrongs. In her third year at Eastfield, she's found herself as one of the most prominent student and community leaders on campus.
"Right now, my life and purpose is my volunteer work," she said. "I want to lead through service… and inspire others to serve and lead and pay it forward."
She's taken her assertiveness, transparency and vigor that helped produce her downfall and used it to aid her charitable actions.
True's first life-altering crime occurred in 1998, when she came out as a lesbian in the state of Texas.
At that time, state laws criminalizing homosexual behavior could still be enforced, with the landmark Lawrence v. Texas Supreme Court decision that made those laws unconstitutional still almost a decade away.
When she and her recently divorced ex-husband's custody struggle for their two daughters started to get bitter, True's sexuality was made a focal point in the discussion.
The judge made his stance very clear, ruling that True would not be given any custody of her children because of her open homosexuality.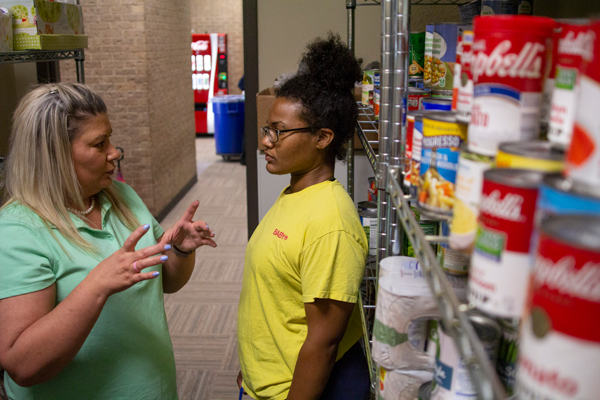 Losing her daughters put True on a directionless path.
She tried to cope in any way she could.
True's then-girlfriend introduced her to a remedy: methamphetamine.
True turned her anger and sadness into self-destruction and spiraled into addiction.
She was instantly hooked, and as days turned into weeks and then months of use, her perspective of the world started to change.
True said her downward spiral was so quick, it seemed like it happened overnight.
"I was living with nothing to lose," she said. "I was living to die."
Then True began to take things a step further.
As her priorities started to orbit closer to her drug abuse, she turned to criminal means to fill her addiction.
She started to get involved with cooking and selling meth and selling other hard drugs such as cocaine.
True's life for more than a decade was a combination of intoxication, burning through money, run-ins with the law, attempts to get clean and relapse.
Her arrest led to True attempting sobriety, and she came out of prison as a reformed person.
She entered a new relationship and stayed clean for about eight years.
"One day she just started to get distant," Laurie Morris, her partner at the time, said. "Then she told me 'My life is too boring.'"
Her relapse quickly brought her back to criminality.
She eventually became involved in car theft, credit card scamming and Social Security fraud and very quickly developed a system.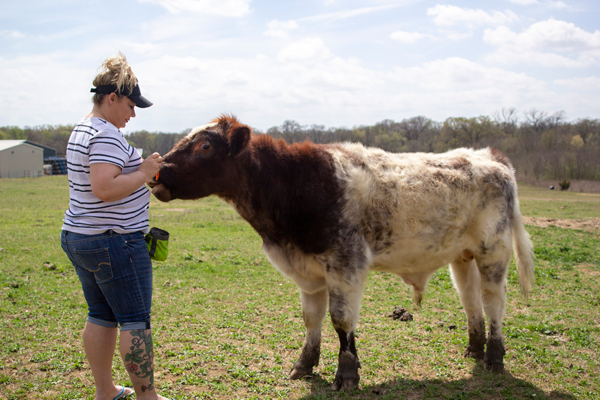 She learned how to recreate license plates and hotwire in order to steal cars more effectively, and she hired people to dumpster dive and steal sensitive information to create fake credit cards and Social Security numbers.
She spiraled downward until her arrest in 2008.
True was serving a 10-year sentence for aggravated assault with a deadly weapon, among other charges.
In the first four years of that sentence, which she spent in isolation, True was doing her time with no intention of getting clean.
She was too devoted to her lifestyle and intended to pick up right where she left off.
But following her release into the general prison population, she received an unusual correspondence.
True remembers staring at the letter while in the middle of the mailroom of that Gatesville, Texas, prison and freezing.
She gazed at the bubbly handwriting on the outside of the letter in silence.
At the prison she's known as someone not to be messed with — a multi-time felon in for an aggravated robbery with a deadly weapon and only a recent member of the general prison population. But at that moment, she was weak in the knees and unable to find the strength to lift her hands and wipe her foggy glasses.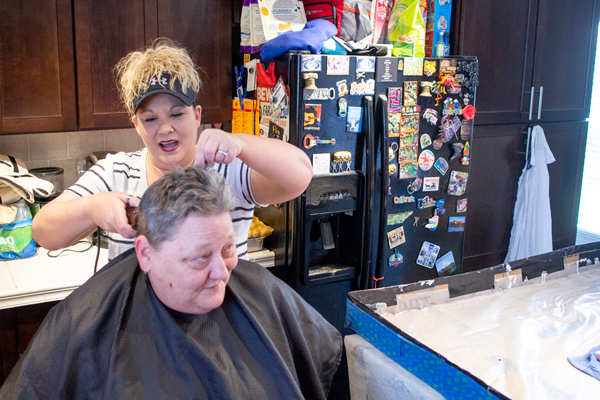 The inmates around her took notice.
"Sandra," one finally asked. "You OK?"
True remained silent. She stopped to think.
Her oldest daughter Bobbi was over 18, without the restrictions of her ex-husband.
She finally sits nearby, still staring through her muddled glasses.
"I think this a letter from my daughter," she replied.
"Is that a good thing or a bad thing?" the inmate asked.
True reached for her glasses and wiped them clean. She looked down to confirm the opportunity in front of her.
Bobbi's intentions were clear: She wanted to reconnect with her mother.
"My dad is really homophobic I guess," Bobbi True said. "He manipulated me into thinking she was a bad person because she was gay. Really drove a wedge there."
Bobbi had taken it upon herself to mend that separation.
True realized that she was being given a chance to have something she thought she would never regain.
She decided that if having her daughter was a part of the equation, she wanted to get clean and make a new life where she would be available to her daughter.
In prison, True started the recovery program and worked toward applying for parole.
She was transferred to a prison in Rusk, Texas, near Bobbi's home.
Bobbi had recently gotten pregnant and started visiting True every weekend for over a year.
True recalls watching Bobbi's stomach grow over the months. After the baby's birth, Bobbi brought him to meet his grandmother.
During her time at sobriety sessions, True also found success in peer sessions and was advised to get her substance abuse counseling license.
After eight years in prison, True was released.
*******
True's current life is not without its share of complications.
Following her release from prison True looked to start college to earn her degree, taking classes at Collin County Community College before coming to Eastfield.
But due to her criminal record, she's unemployable. She's recently been denied a hearing for a non-disclosure agreement that would allow her to work again. She plans to reapply in a few years.
And True admits that her life after recovery hasn't been a calm one.
Her schedule is increasingly busy, and she doesn't intend to minimize her responsibilities any time soon.
Her academic accolades include a 3.95 GPA and three years of being on the President's or Vice President's Honor List.
She is also the founding president for PRISM, Eastfield's LGBTQ student organization, and serves as an officer for the Phi Theta Kappa honor society.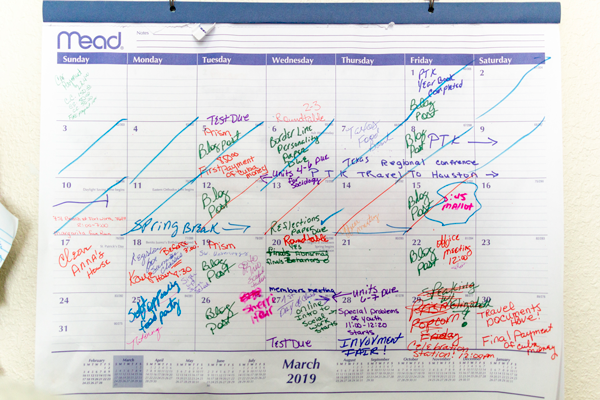 True is also combining her time at food kitchens and homeless shelters to reach 500 community service hours before earning her degree.
On top of her academics, True balances trying to make time for her daughters and grandchildren, tutoring and cutting hair for friends, caring for her cows, donkeys and dogs, and dealing with her various medical setbacks, including three surgeries in three years to remove a tumor in her intestine.
She has also reconnected with her younger daughter, Brianne and is currently living with her fiancée, Chris Davis.
True said that her life can seem overwhelming, but she sees it less of a burden and more of as a safety net.
She's comfortable in the chaos. Only four years from her time in a prison cell, she finds it a way to escape from the reminders of her not-so-distant past life.
"My life is like a freight train," she said. "But it's not bombarding out of control. When I was getting high, I was living without a purpose. But now I live my life with a purpose."