Rising Star helps students realize dreams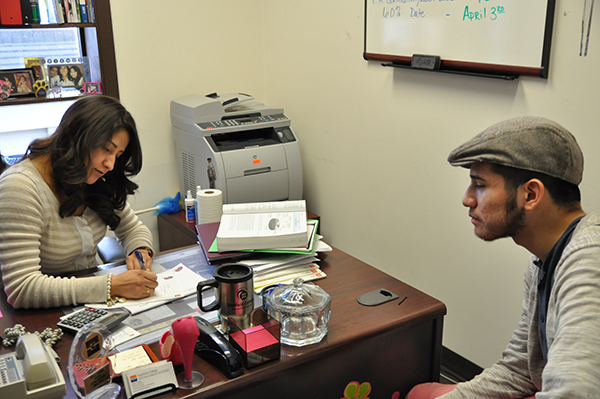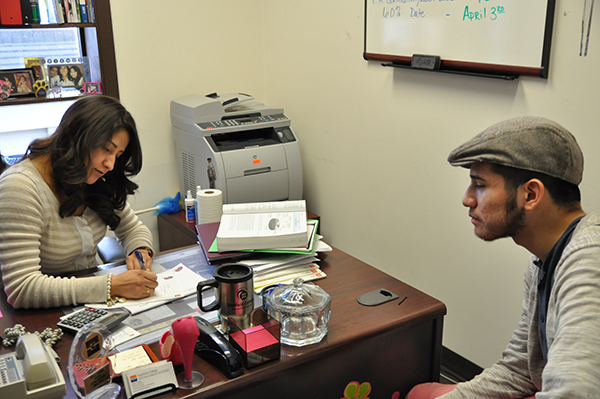 By David Ramirez
Many high school students believe college is out of reach, due to financial challenges.
Eastfield's Rising Star program can provide a student with up to $4,000 in scholarship money to cover books and tuition for three academic years.
"We usually get over 1,000 applicants for the scholarship throughout all of DCCCD, but only around 600 students actually get the scholarship," said Jema Lopez, a Rising Star academic adviser. "About 80 students specifically at Eastfield get approved every year."
To qualify for Rising Star, students must either graduate high school with a B average, pass the DCCCD assessment test or graduate in the top 40 percent of their class. The amount of money  students can receive depends on their household income.
"It's not like other scholarships, where they give you money in hand to spend freely," said Emmett Santos, a second-semester student in the Rising Star program. "It's actually a good thing because it's more controlled. You'll have the money there when you need it."
Undocumented students can also benefit from the program.
"That hits home for me because I was in a similar situation," said Rising Star student worker María Garcia. "It's really good to see that students who don't have a Social [Security card] still have that opportunity to go and continue their higher education here at Eastfield with the scholarship."
Terry Wooten, another adviser, said he enjoys working with the students, whether it involves academics or financial aid.
"I ended up getting this advising position with Rising Star and it fulfilled my aspirations as far as being that helper," Wooten said. "Now I get to help students go to college to get their education, but also to help them through the process."
Wooten said he wouldn't be where he is today without the help of student advisers.
"I know I wouldn't have [received] my education if it wasn't for their help," Wooten said. "I get to return that favor to the students that I work with. It's not a job, but it's a profession for me. I know when I come to work and see the students, I feel like I made that difference."
The Rising Star advisers visit local high schools — including Mesquite ISD schools; Lakeview Centennial, South Garland, Rowlett, Seagoville, Samuell and Skyline — in order to inform students about the program.
For more information about Rising Star, visit eastfieldcollege.edu/risingstar or call 972-860-7327.